Hey friends, today I am going to review Ingrid Cosmetics Estetic Nail polish. Ingird Cosmetics in a European brand and I got these nail polishes as gift from sister. And if you read my blog regularly, you would know how much I like trying new nail shades. I got 4 nail polishes of Ingrid cosmetics and I did not waste any time in trying all of them 1 by 1. Let's see how I find these nail polishes.
What the product says
Estetic nail polish by INGID is a combination of new highest quality ingredients with a unique, absolutely fantastic color range – from candy pastel shades, through a palette of rich reds, to intensive and luscious summer colors. The nail polish has flat brushes that guarantee a precise application of the product with just a single stroke. The quick drying formula of the polish allows for perfect manicure for several days.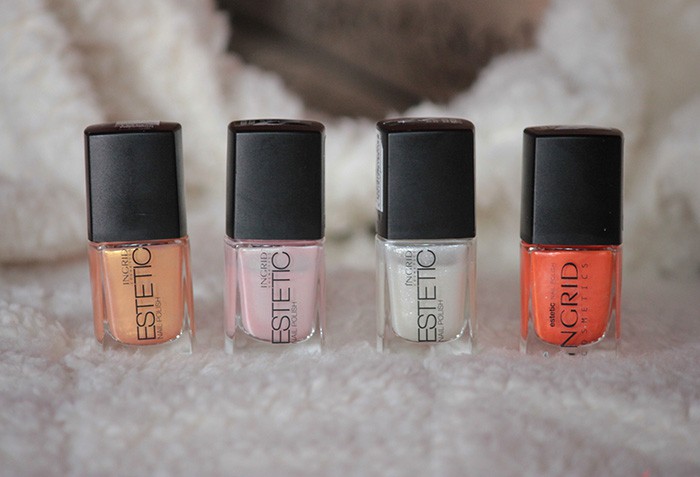 My take on 'Ingrid Cosmetics Estetic Nail Polish'
These nail polishes come in sturdy glass bottles that are rectangular in shape and translucent. The dome shape applicator brush is flat and attached to black brush holder. Since the tip of the brush is concave and flattened it easily reached till the cuticles and provide 100% coverage on borderlines. The brush is wide enough to cover entire nail beds in just 2 strokes. However, on narrow nails even one stroke of the brush would be enough. Also, because the glass material is tough these bottles are kind of unbreakable and can fit it any corner of the handbag.
For the pigmentation, most of the shades that I have bought fall under the pastel category so I was not satisfied with the color intensity until I applied at least 2-3 coats. Shade 245 is the brightest of all I have tried, and for it I just needed 2 coats to get 90% opacity. But with other shades 304, 46 & 3 I could easily apply the third coat as well. Shade 3 contains shimmer and is perfect for party wear. In my opinion, all these 4 shades are good for those who love wearing light nail colors. Even for office wear these are ideal shades as they do not look very loud.
Quality wise, I quite like these nail polishes. They dry quickly, and this makes the application of 3 coats much convenient. I did not need to sit idle for long to apply the third coat, and this is because the first 2 coats dried very quickly. Also, these nail polishes have good staying power- I would say above average. They can easily stay put for 3-4 days without fading or chipping off the tips. Even when I put my nails in water chores there was no impact on the nail polish. Also, because these are pastel shades I skipped applying the base coat and fortunately they did not stain my nails. Overall, I like the quality of these nail polishes. If you choose the right shades you won't be disappointed with the pigmentation as well.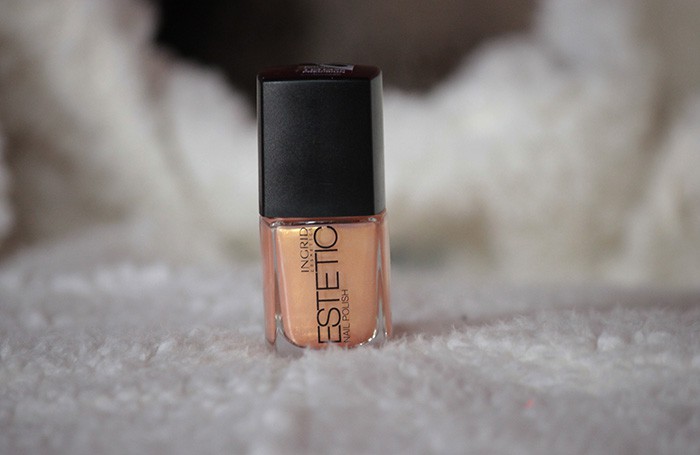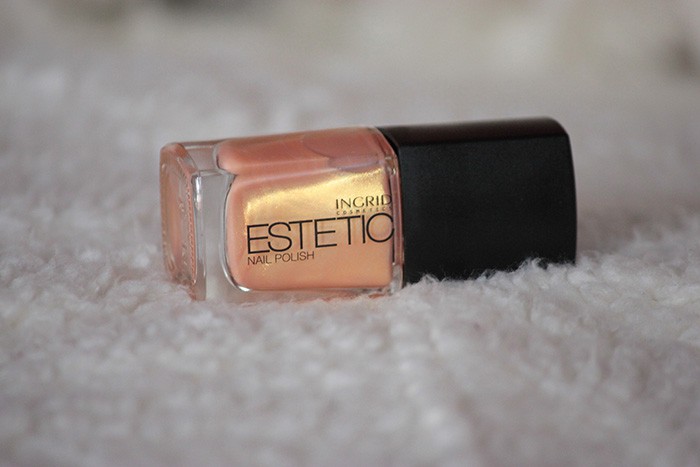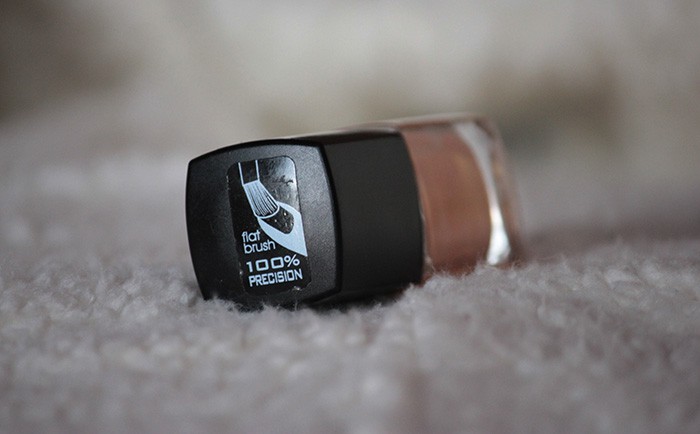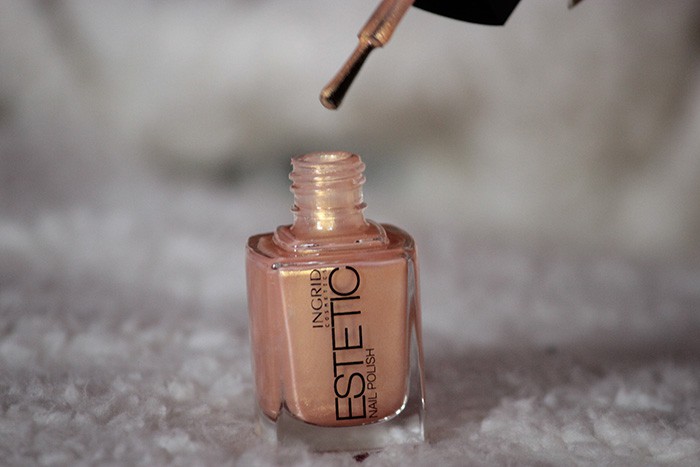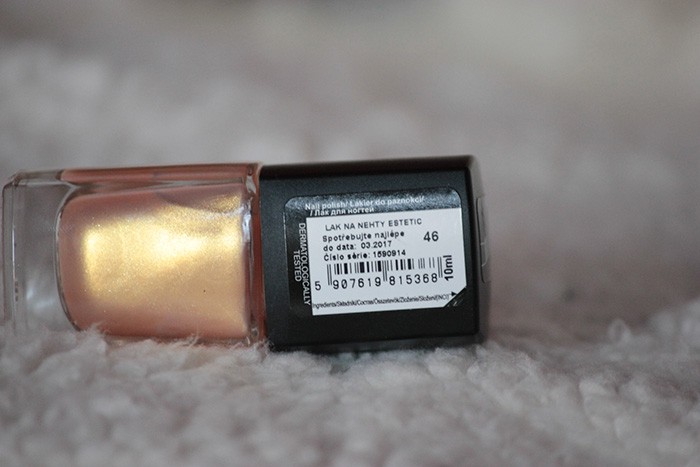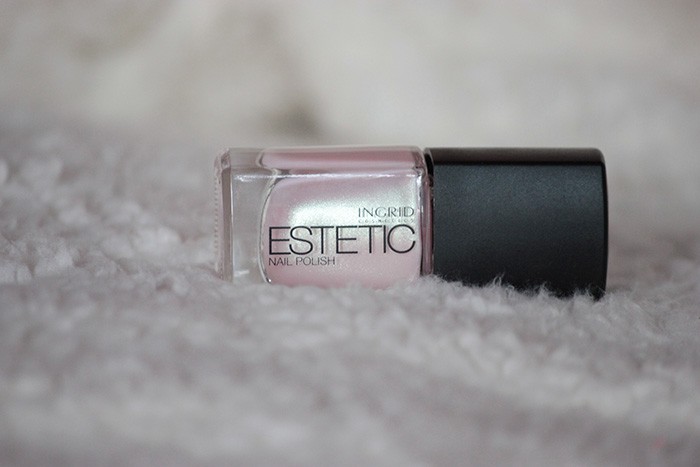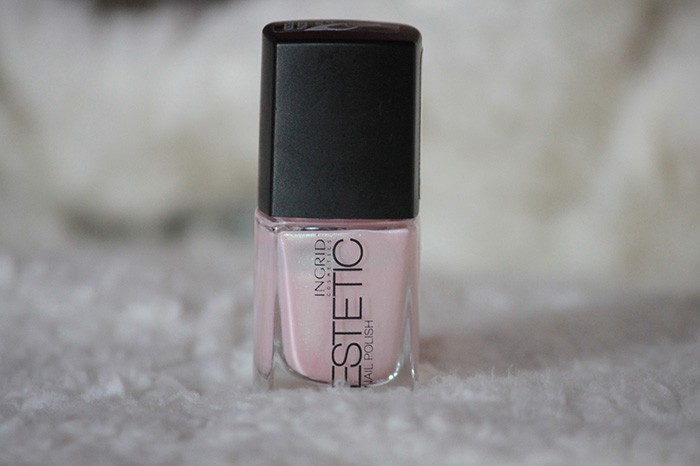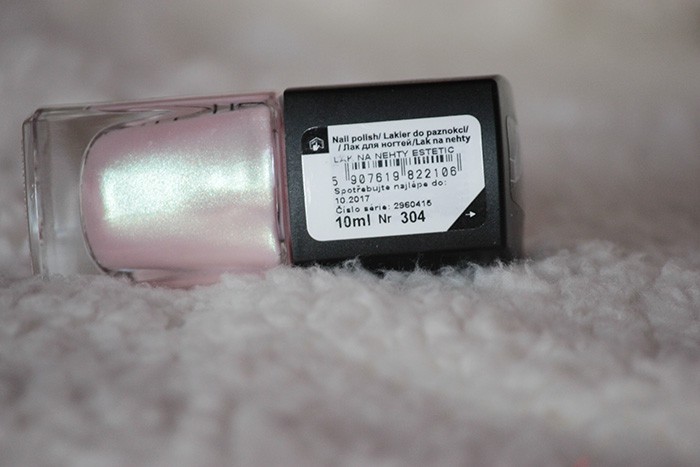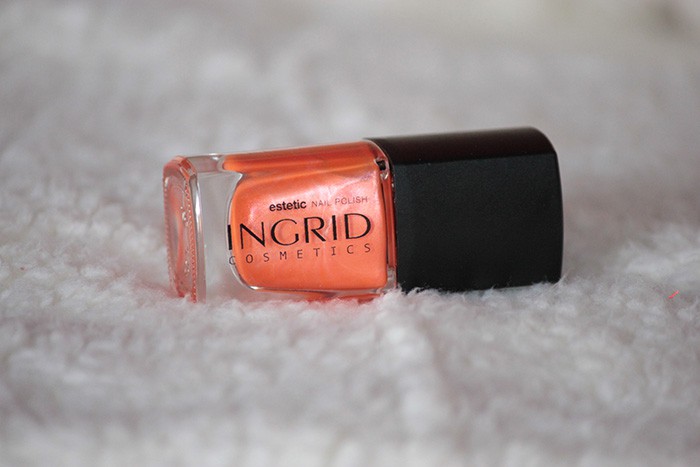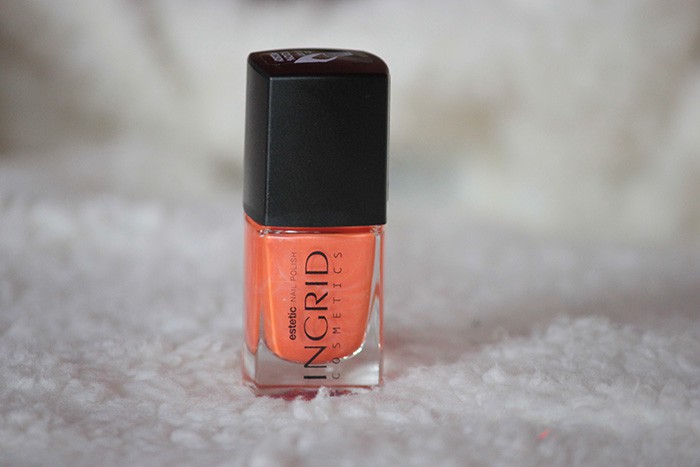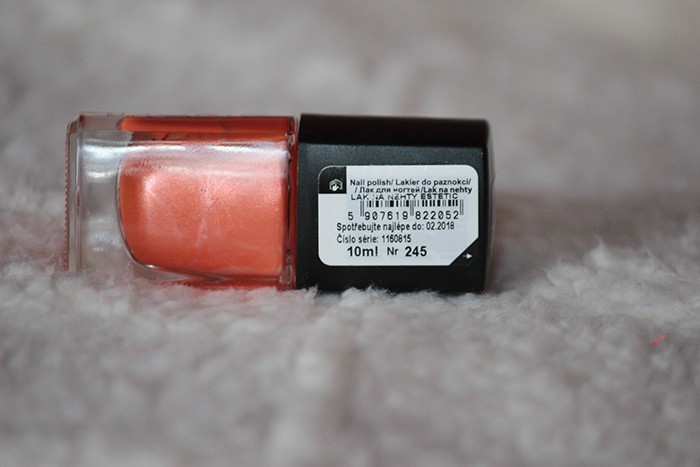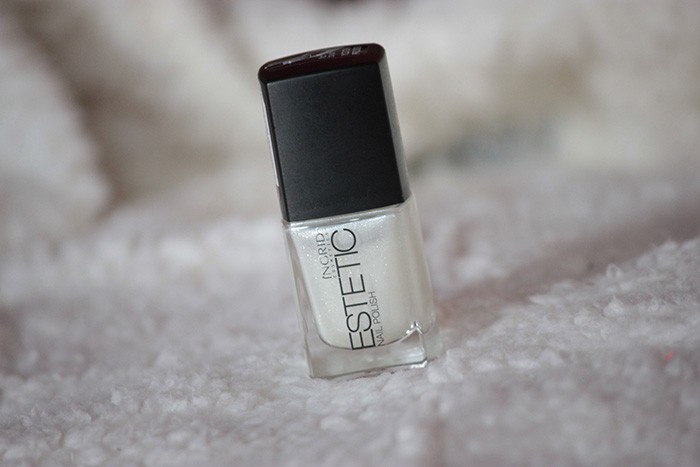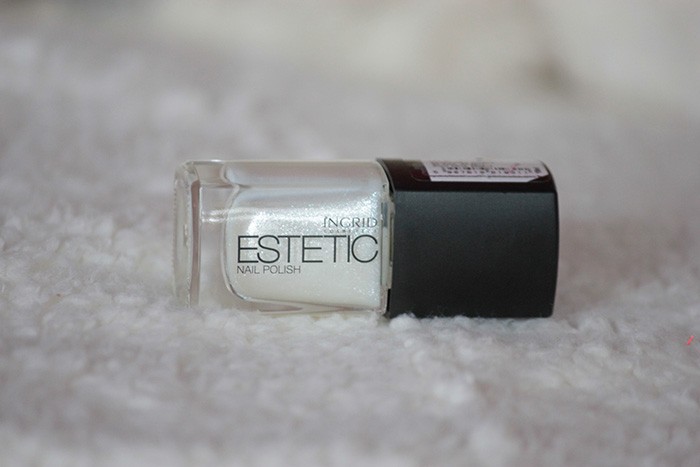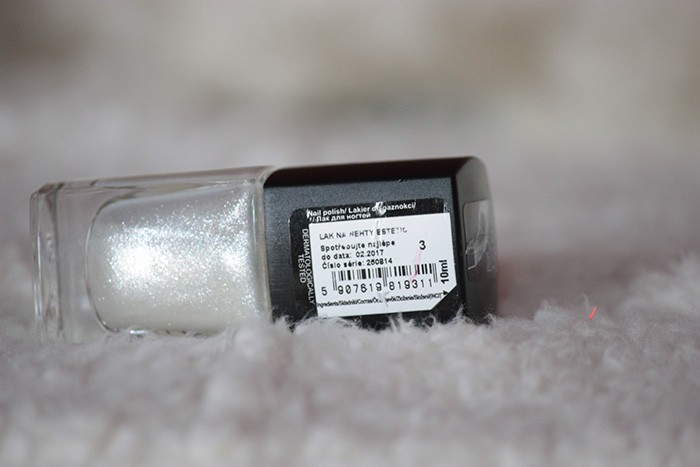 What I like about 'Ingrid Cosmetics Estetic Nail Polish'
– Dries quickly.
– Flat wide brush makes the application convenient.
– Long staying power.
– Do not fade away or chip off the nails easily.
– Do not stain the nails
What I do not like about 'Ingrid Cosmetics Estetic Nail Polish'
– The pigmentation is not that great.
– Need 2-3 coats to get 100% coverage.
– Not easily available.
Price of 'Ingrid Cosmetics Estetic Nail Polish'- Around 4 Euro each
BABE Rating: 3.5/5
Final Word: Ingrid cosmetics esthetic nail polishes are of high quality in terms of staying power, intactness and drying ability. The sheen stays put for long time and the flat dome shaped brush makes the application fast and impeccable. I tried pastel metallic shades so I think that is why I was not quite impressed with the pigmentation but if you choose the shades carefully I assume you won't be disappointed on that front as well.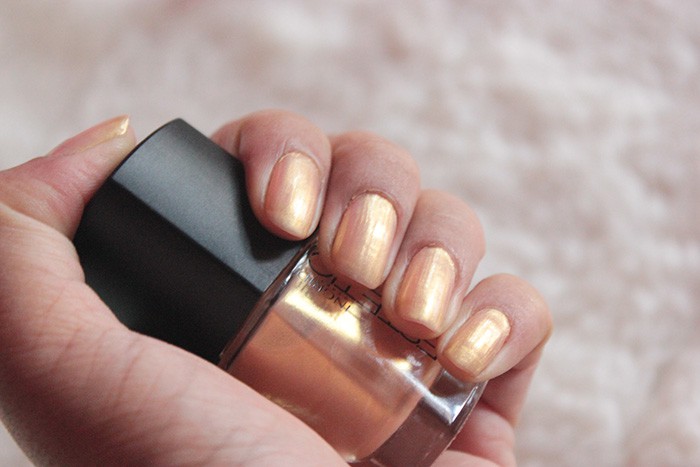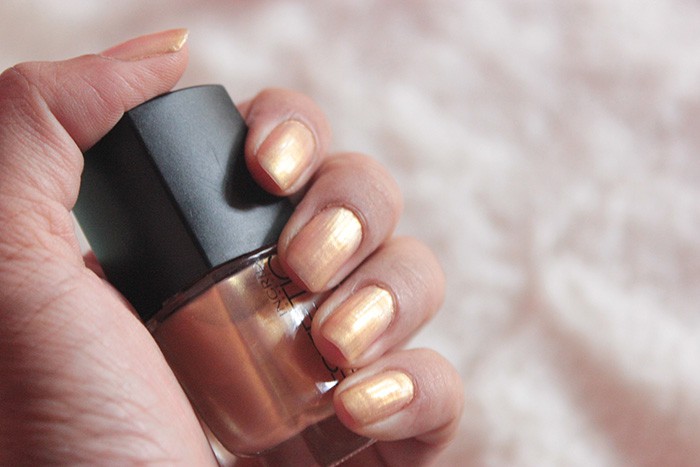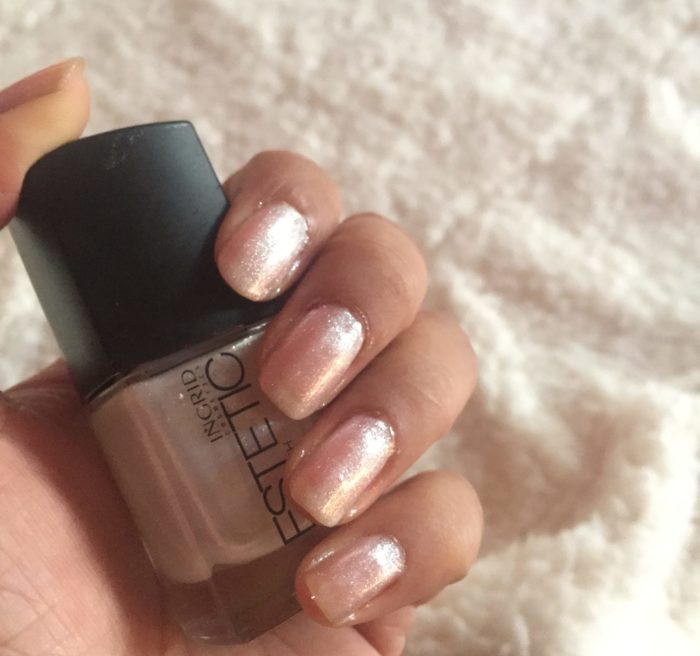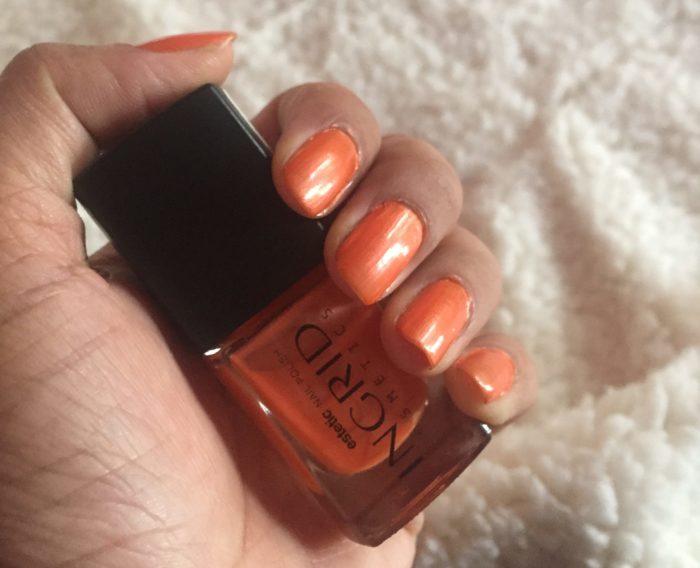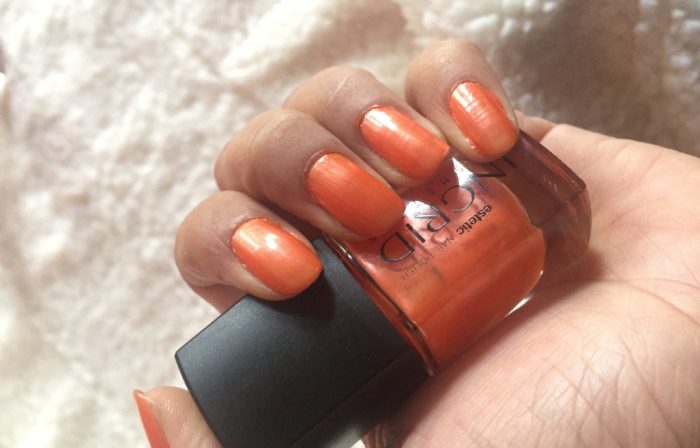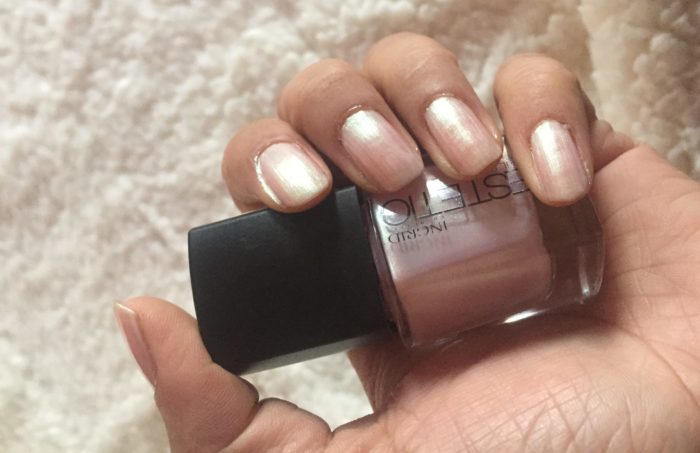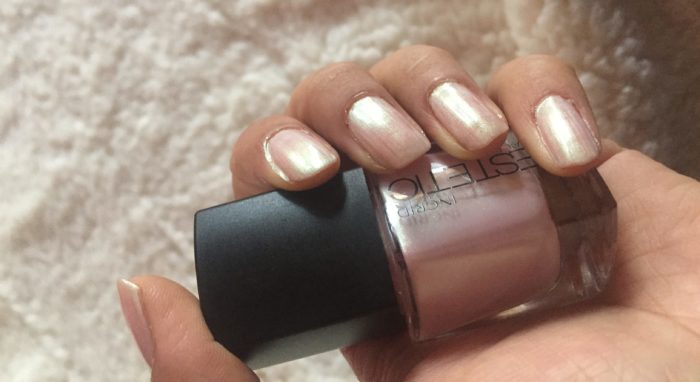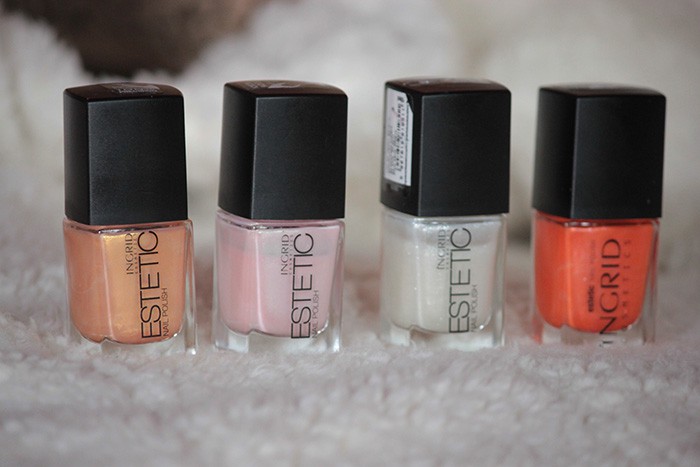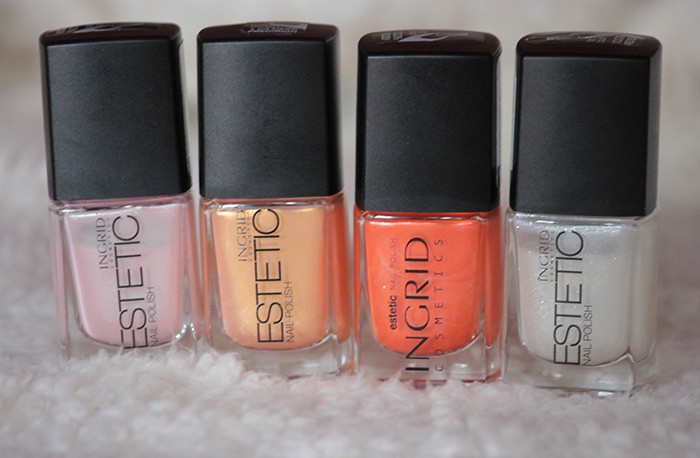 You might also like reading7 these related topics:
Revlon Colorstay Gel Envy Nail Polishes Review Swatches Photos