When it comes to matte lip crayons Sugar Cosmetics is undoubtedly my first choice. I love matte lipsticks for the professional look but every lipstick brand does not make comfortable-to-carry matte lipsticks. I fell in love with Sugar Matte As Hell Crayon Lipstick right from the first day I put on the Holly Golightly shade. Till this day I own 11 of the 18 shades available in this range. When my pocket will allow I will buy the rest seven shades as well. Today, I am sharing with you the review of Baby Houseman shade from this range.
What the product says
If excellent coverage and the high color pay-off is what gets you going, you will absolutely love our SUGAR Matte As Hell Crayon Lipstick that is available in 18 gorgeous shades to suit your taste & your ever-changing mood! Super long-lasting and highly pigmented so you don't have to worry about constant re-application, this must-have crayon lipstick has a soft texture with a silky matte finish.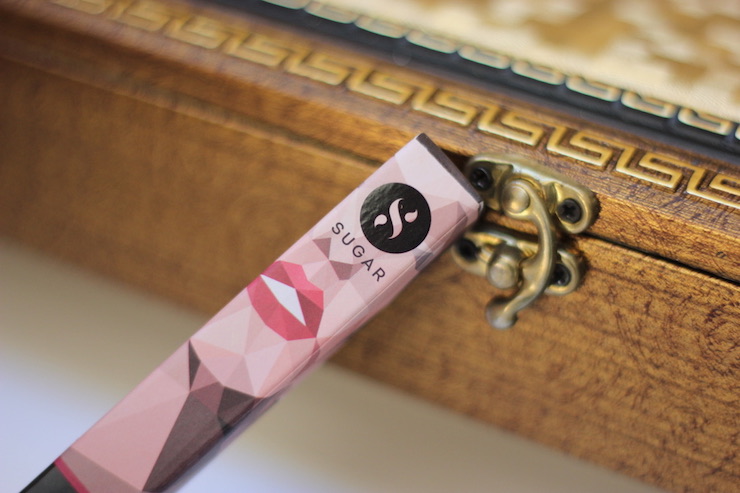 My take on 'Sugar Matte As Hell Crayon Lipstick Baby Houseman'
These lipsticks come in a convenient crayon packaging. The bottoms of the crayons are color-coded to reflect the color of the lipstick but the shade name is also mentioned on the stick. If you have more than one matte as hell lipstick the color coding will help you pick the desired shade without investing time in reading the shade name but for purchasing purpose the colored bottoms do not indicate the true color of the lipstick.
The tips of the lipsticks are secured with plastic caps that shut properly and do not easily come out. Every Sugar Cosmetics Matte As Hell Crayon Lipstick comes with its specially designed high-quality sharpener that is carefully crafted to help you make the most of your purchase.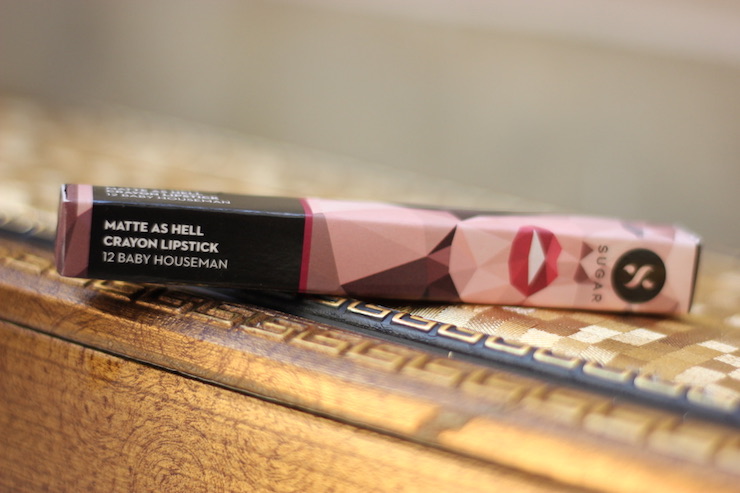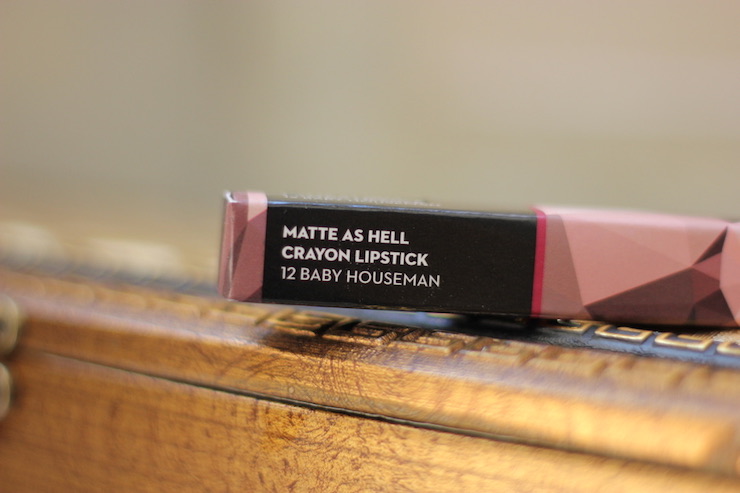 These lipsticks are available in 18 gorgeous shades suiting almost every Indian skin tone for casual and special wear. Baby Houseman is a deep yet bright pink hue that you just can't go wrong with. From standing out on the runway to simmering in the streets – this baby will have you covered. This is a bright shade so I love wearing it for parties or when I need to cheer up my mood.
These lipsticks have got creamy consistency that makes the application very convenient. Thanks to the consistency since I do not need to drag the product to get full coverage. The high pigmentation adds to the ease-of-application. In just a single swipe I am able to achieve 100% opaque look that lasts for good 4-5 hours. Longevity wise, I would say I have a better experience with another matte as hell crayons. Baby Houseman being on a darker side does get a little bit patchy after meals and lasts little less long. But I do not mind reapplying the lipstick as it hard to matte such flawless matte finish that is comfortable at the same time. I can put it on for all day long without feeling the need of moisturizing my lips.
The only downside is lip-staining, which needs some effort at the end of the day. It cannot be simply removed with makeup remover. I need to use a lip exfoliator before hitting the bed to get completely off my lips. Other than that, I love everything about this stunning shade and its formula.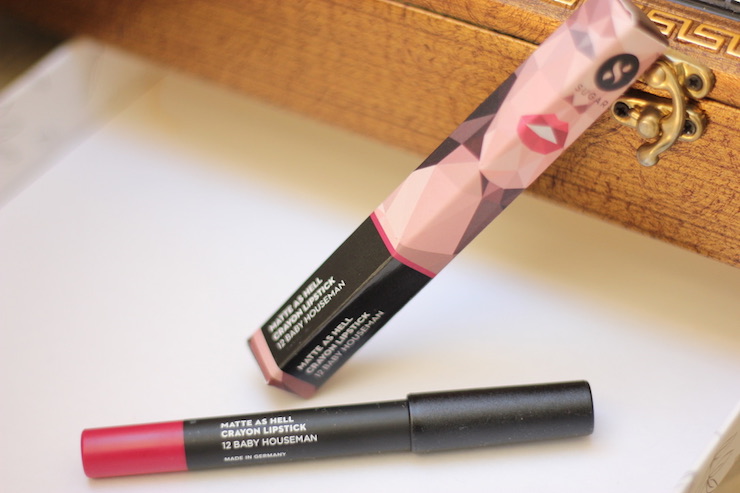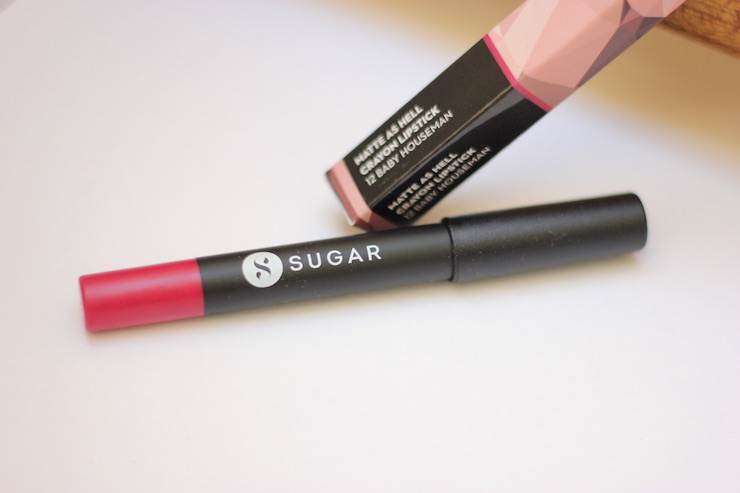 Things I like about 'Sugar Matte As Hell Crayon Lipstick Baby Houseman'
– Flawless matte finish.
– Creamy consistency.
– Feels light and comfortable.
– Nice pigmentation and coverage.
– Long-lasting.
– Comes with a sharpener.
Things I do not like about 'Sugar Matte As Hell Crayon Lipstick Baby Houseman'
– Stains the lips.
– Gets patchy after meals.
– Has to be sharpened.
Price of 'Sugar Matte As Hell Crayon Lipstick Baby Houseman'- Rs 799
BABE Rating- 4/5
Final Word- Comfortable matte lipsticks are hard to find, and if you are a matte lover I would suggest adding this to your makeup stash since I am of the opinion that if you find something good you should not give a second thought but add it to your collection immediately. Besides Baby Houseman is a deep pink shade that would lift the complexion and make you look bright. Definitely a go for all skin tones.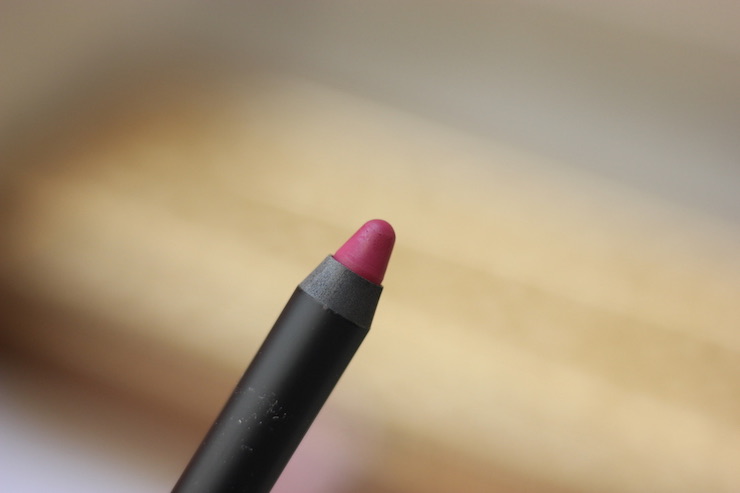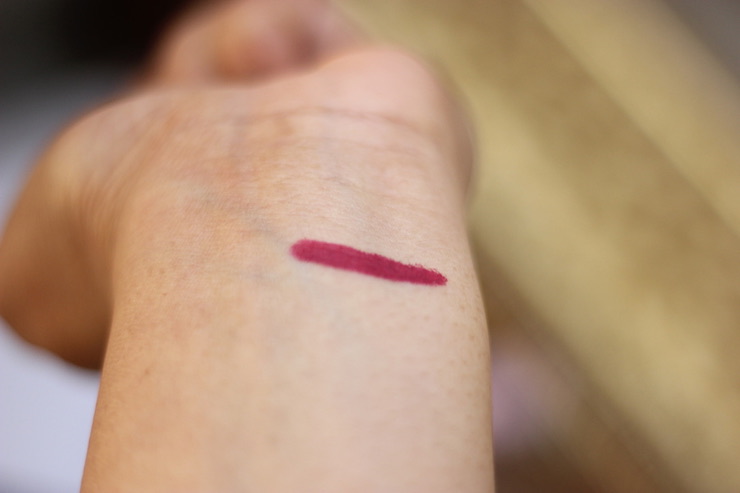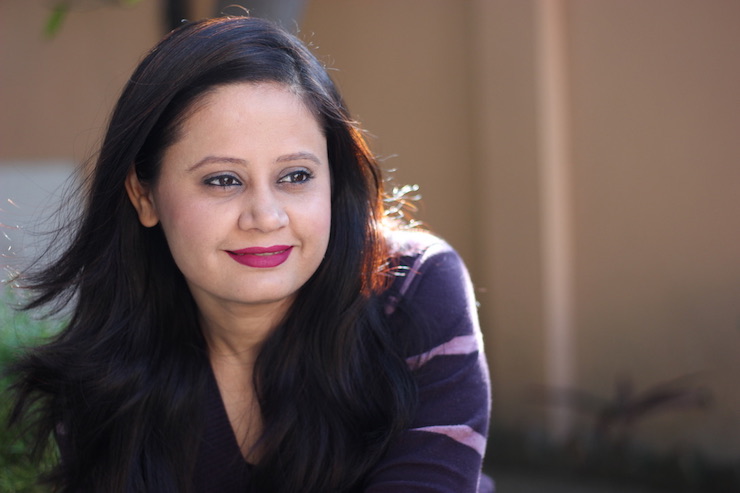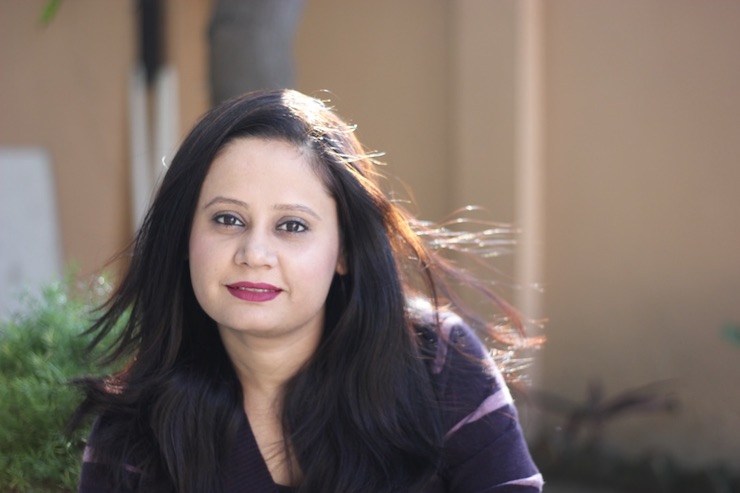 You might also like reading these related topics
Sugar Cosmetics Matte As Hell Crayon Lipstick Poison Ivy Review Swatches FOTD
Sugar Cosmetics Matte As Hell Crayon Lipstick Holly Golightly Review Swatch FOTD