Today I am unveiling yet another new product from Sugar Cosmetics. This time it is the three in one palette- Sugar Cosmetics Contour De Force Face Palette. If you are a makeup lover you must be well versed with this brand for the quality of its products and the innovation it is bringing in the cosmetics world. I have always had good words to write about Sugar products and that is the reason my expectations from the face palette rose higher. Let's see if it stands tall against my expectations or not.
What the product says
Achieve jaw-dropping, #nofilter beauty looks that'll set your Insta-circle on fire with the all-new SUGAR Contour De Force Face Palette. Crafted for the makeup maven who's slaying goals on the go, this sleek all-in-one face palette houses a power-packed trio of bronzer, highlighter, and blush – exactly what you'd love to stash in your clutch to create any look in a flash.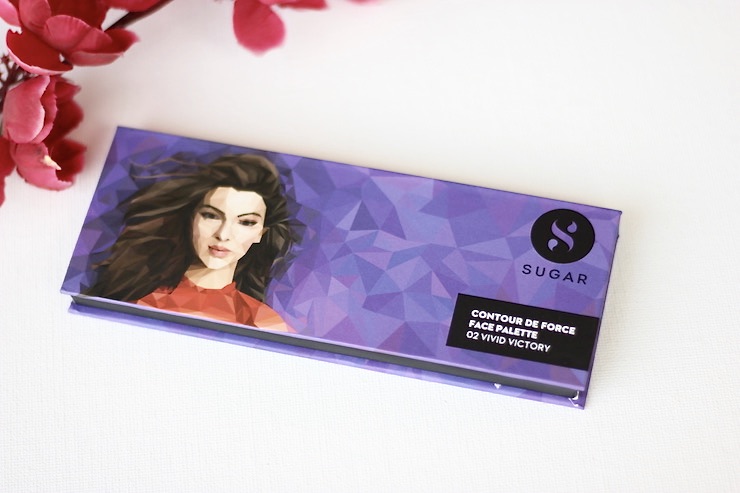 My take on 'Sugar Cosmetics Contour De Force Face Palette'
Talking about the packaging first, Sugar Contour De Force Palette comes in a hard paper packaging. The outer case has typical Sugar products' pattern i.e. matte black case with Sugar logo at the center. Inside the case, there is a rectangular palette that contains three sub-products and an inbuilt mirror. The packaging has minimal details on it but if you visit the brand's website you will all get all the details about the face palette, even the ingredients used in the formulation of each of these three pans.
Sugar face palettes are available in two shades – Subtle Summit (01) and Vivid Victory (02). Both these palettes contain three products – bronzer, highlighter, and blush. If you like one product more than the other or hit the pan earlier you can go for the individual mini product as well. Yes, each of these products is also available as a separate product which is absolutely amazing.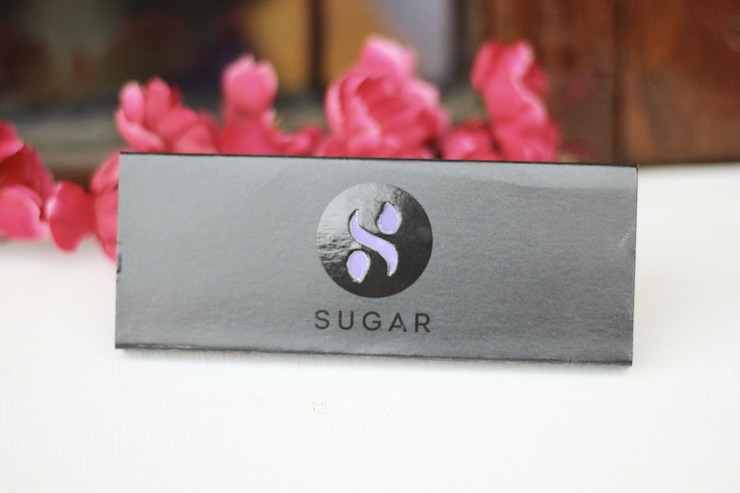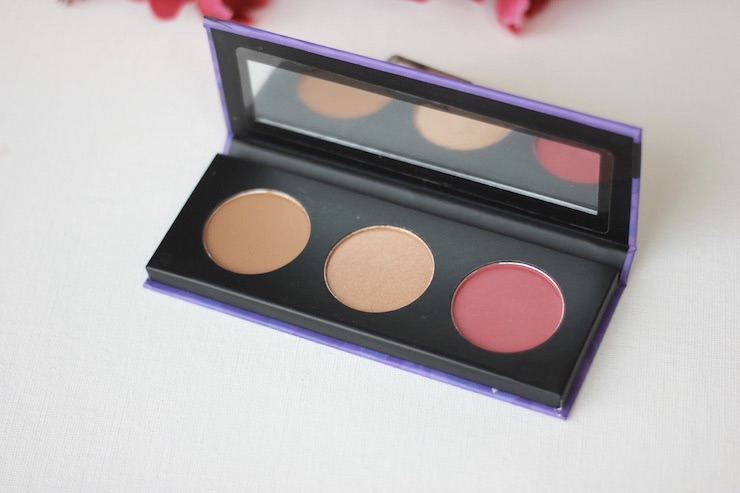 The vivid victory face palette contains highlighter, bronzer, and blush – (L to R): Woody Wonder (Warm Brown Bronzer), Gold Glory (Golden Bronze Highlighter) and Pink Pinnacle (Deep Rose Blush). The bronzer can be used to give a baked look or for contouring purpose. The highlighter is apt to define the brow bone and other high areas such as cheekbones. The bold blush is what you need to give your cheeks a nice Rose pink tint in the winter season.
I love the formulation of these products. They have a powder base which is super soft and creamy. They blend like butter on a hot toast. The formula is so good that I can even apply the highlighter using the fingertips. The pigmentation is intense and buildable lasting all day long. For a glamorous night look, I apply the products in layers and still, they feel light and comfortable to carry. The inbuilt mirror is an added advantage especially when I am on the go or I need to do touch-ups.
In my opinion, this is all one needs to create a beautiful glowing look. If you often travel this is going to be an ideal palette for you as you do not need to carry three individual products. Just one palette and you are ready to rock a vibrant and glamorous look. Being a makeup blogger, I come across a lot of different formulas and trust me this face palette belongs to the top-notch category for the quality and ease of usage. It is as good for beginners as it is for pros. If you want to take your makeup game to a whole new level, go for this face palette.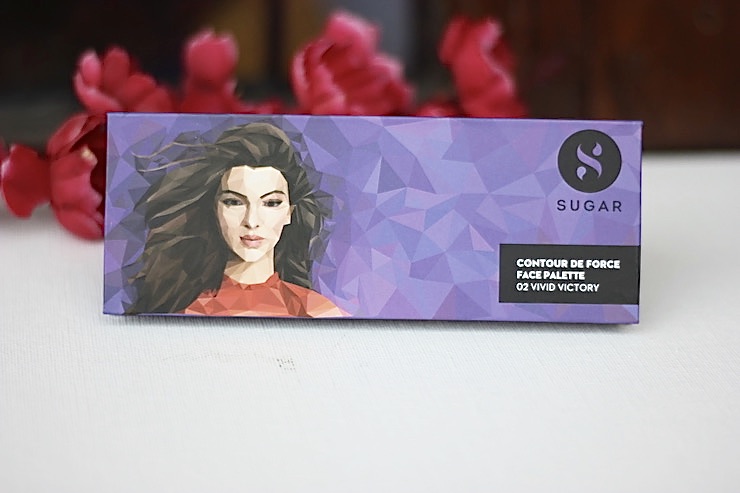 Things I like about 'Sugar Cosmetics Contour De Force Face Palette'
– Three in one palette.
– Super easy to blend.
– Intense pigmentation.
– Minimal fall out.
– Long-lasting formula.
– Contains an inbuilt mirror.
– Free from parabens, mineral oils, and nano ingredients.
– Each of the powders is also available in an individual mini.
Things I do not like about 'Sugar Cosmetics Contour De Force Face Palette'
– Absolutely nothing.
Price of 'Sugar Cosmetics Contour De Force Face Palette'- Rs 799
BABE Rating- 5/5
Final Word- I absolutely love the formula of Sugar Cosmetics Contour De Force Face Palette. It is uber-creamy, lightweight and intensely pigmented. I can apply it in layers for a vibrant nighttime look or keep it soft and subtle for a daytime occasion. The fact that it contains three different products in a single palette makes it a go-to face palette for travelers who love to stay glamorous while exploring the world. I would highly recommend this face palette to beginners and pro makeup lovers.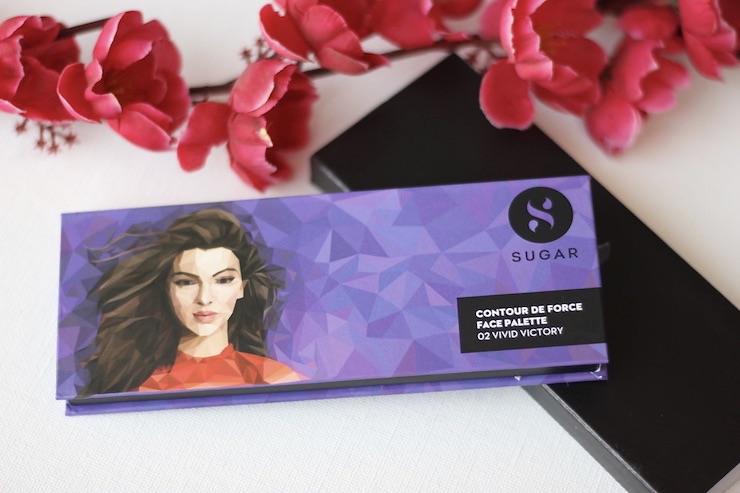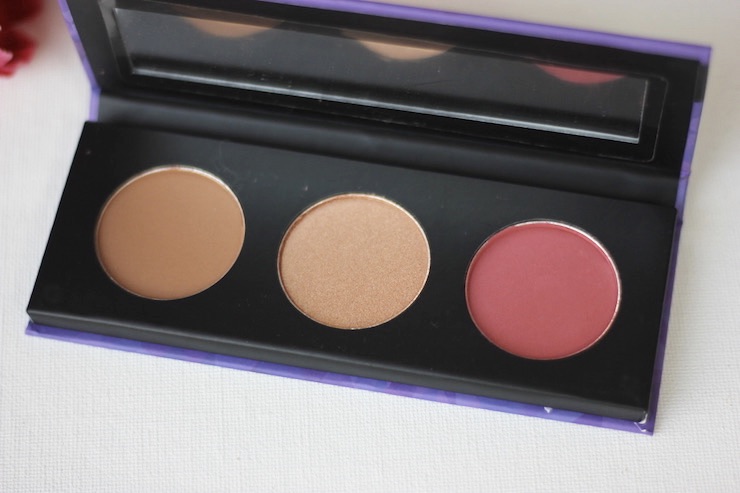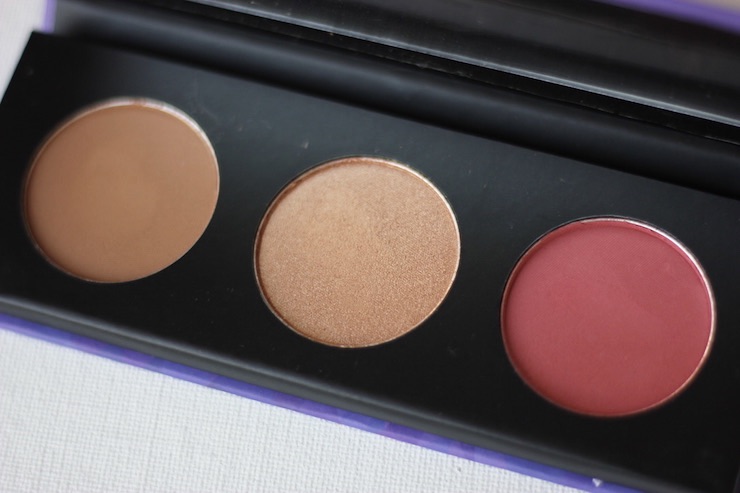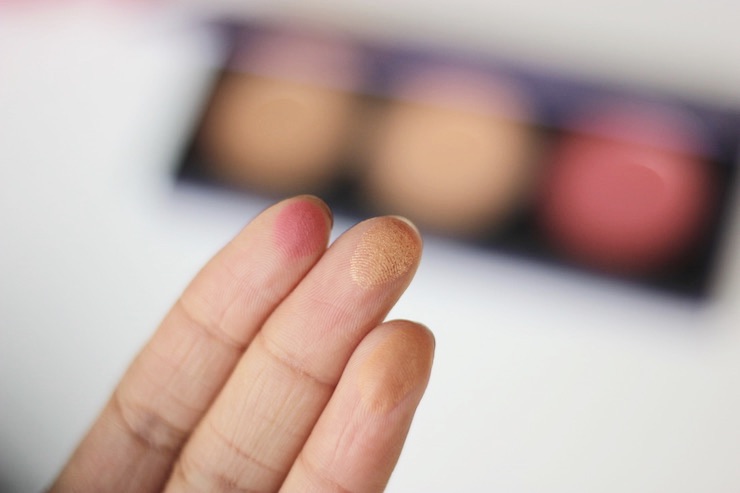 You might also like reading these related topics