A few days ago I shared my first impressions of the e.l.f cosmetics makeup products that I received from the brand for trial purpose. I have been using a couple of these products on regular basis since then. The one product that I am using often these days is the e.l.f contour palette, and today I am sharing my experience with it. Read on to know more about this palette.
What the product says:
This beautiful contour palette holds 4 gorgeous shades to mix and match for a custom, defined look. The pigmented colors are designed for contouring, shading, brightening and highlighting the eyes, cheekbones, nose, and jawline to slim and enhance features. Infused with Vitamin E to help nourish for gorgeous-looking skin.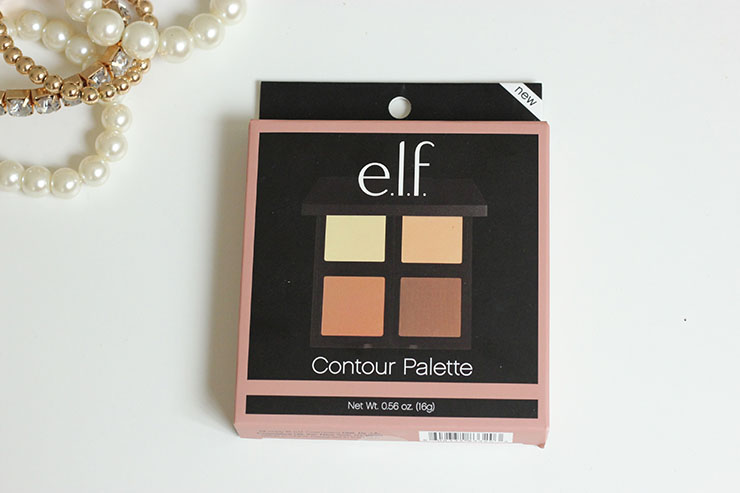 My take on ' e.l.f Contour Palette '
It comes packed in a cardboard case that contains a picture of the shades. Though the shades are not the exact replica of what the palette actually contains but still it gives a nice idea about what is inside the case. The cardboard box also talks about the ingredient list and direction for use. Once you open the box you will find the black-colored palette within it. It is made of sturdy plastic and has nothing mentioned on it except the brand name in white on the matte black surface. Overall, the packaging is quite classy and I fell in love with it the moment I saw this black beauty.
It has four compartments and each compartment contains a different shade. Three of the four shades can be mixed and matched to create the perfect contouring shade according to your skin tone. The lightest one is apt to be used as a highlighter. The other side of palette contains an inbuilt mirror, which is clear and does not require you to carry a separate mirror. The mirror is big and lucid enough to be used for doing the complete makeup.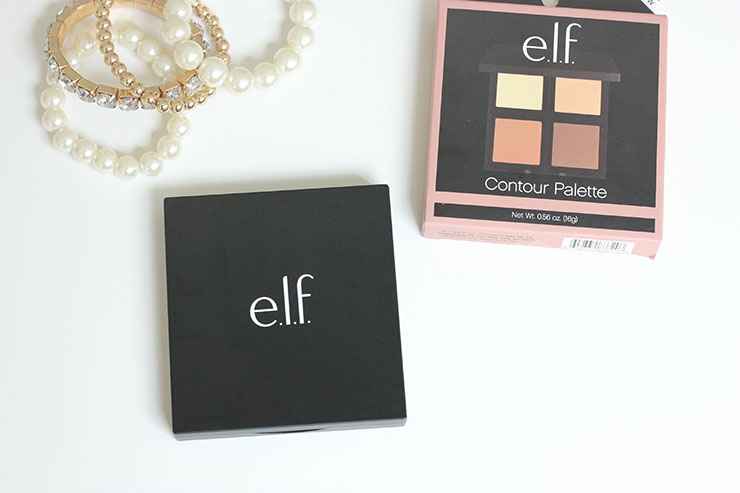 The shades are powder based but infused with Vitamin E that helps in keeping the skin nourished. They are soft in texture and blends easily. Just a couple of swipes is required to blend even the darkest contouring shade. Most of the times, I use the darkest brown shade for contouring on my Indian skin tone (brown) and since the color glides easily on my skin I do not have to make many efforts in blending the harsh edges of the contour. In just a couple of swipes, it gives a well-blended look.
Talking about the pigmentation, I need to apply a good base underneath to make the colors pop up. If I apply them directly on my skin (without any foundation or primer) the pigmentation does not come up as per my expectation. But if you are a beginner you would find the pigmentation workable as building up the color slowly reduces the chances of mistakes.
Clockwise – L to R
– The first shade is the lightest of all. It is an off-white shade with a hint of shimmer. It can be used for highlighting the cheeks, brow bones or Cupid's bow.
– The second shade is kind of a beige shade that can be used under the eyes to set the concealer or as a powdery base on the eyelid to flawlessly blend the eye shadows. It also adds a brightening effect, which is great for the under eye area.
– The third shade is good for fair skin tones as it will work amazingly to provide a sculpted look. On brown skin tones, it can be used as a bronzer.
– The fourth shade is the darkest of all, and I use this shade often. It is perfect for contouring, especially on brown skin tones. It is an absolutely matte shade and I apply it in the hollows of cheeks, along with the jawline and along the sides of the nose.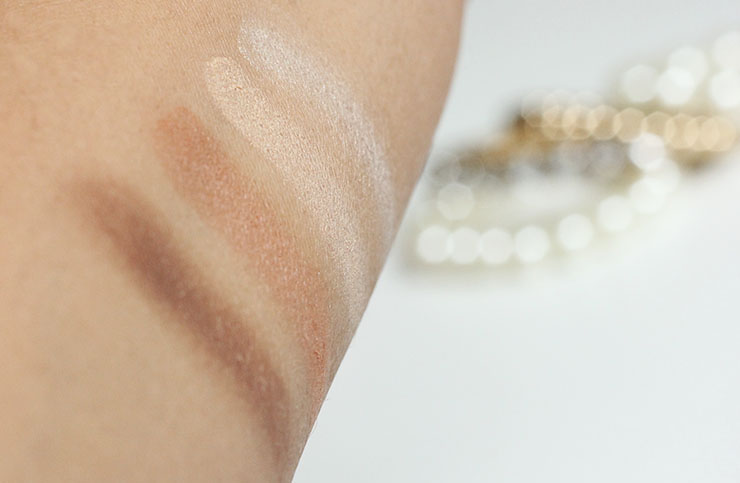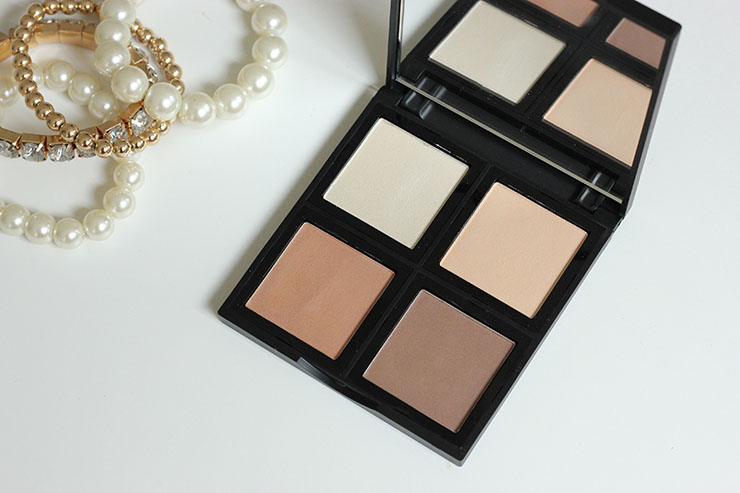 All the four shades are soft in texture and blends easily. Personally, I use 1st, 2nd and 4th shade often. I am not into bronzers that much so the third shade is not useful for me but if your skin tone is fair you can make use of that shade as well. Moreover, these shades can also be used an eye shadow. Hence, there are fewer chances of redundancy.
Considering the price of the palette, I think it is a great deal for beginners. It contains everything a makeup enthusiast would need to get a well defined sculpted look.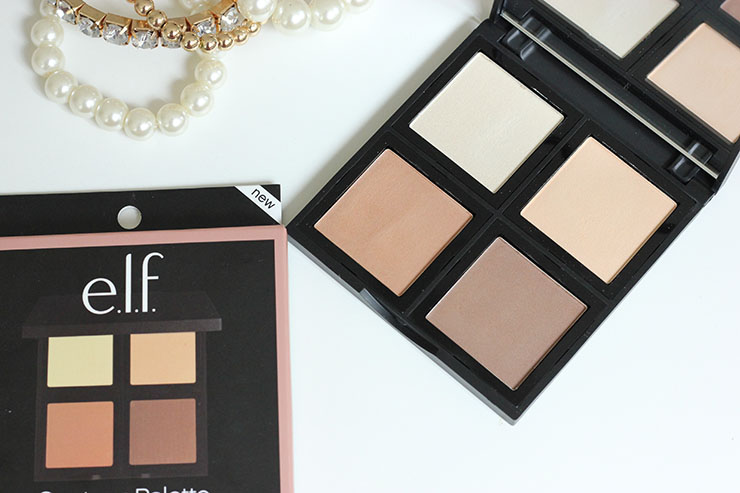 Things I like about ' e.l.f Contour Palette '
– Multi-purpose palette- good for traveling.
– Contains inbuilt mirror.
– Less fallout.
– Reasonable price.
– Easy to blend.
– Contains the goodness of Vitamin E.
– Will suit many skin tones.
Things I do not like about ' e.l.f Contour Palette '
– Pigmentation could have been better.
– Feels little powdery.
Ingredients of ' e.l.f Contour Palette '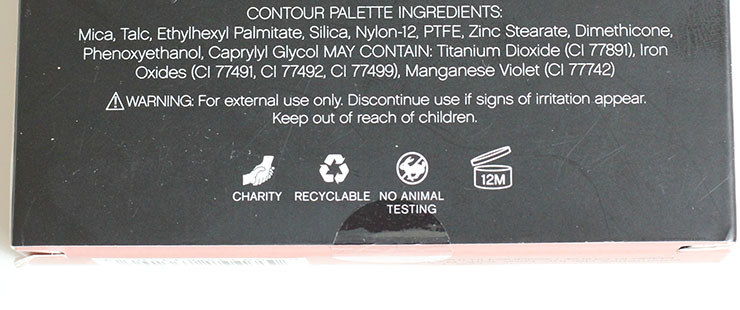 Price of ' e.l.f Contour Palette ': AUD 6
Online availability: In India this palette can be bought from amazon.in or flipkart- e.l.f Studio Contour Palette from Flipkart. You can compare the prices and go for the cheaper rate.
BABE Rating: 3.75/5
Final Word: Overall, I quite like the variety of shades in this palette. This is a multi-purpose palette that is priced reasonably. You do not need to worry if the shades will work well on your skin tone or not as the palette comprises of three shades of brown. There is a high probability that at least one of the shades will work as a contour but if none of them works then you can always mix & match to get the desired contour shade.
Disclaimer: This is an editorial review. The product is sent by the brand for consideration. However, my review is genuine and I am not being paid for publishing my experience with this product.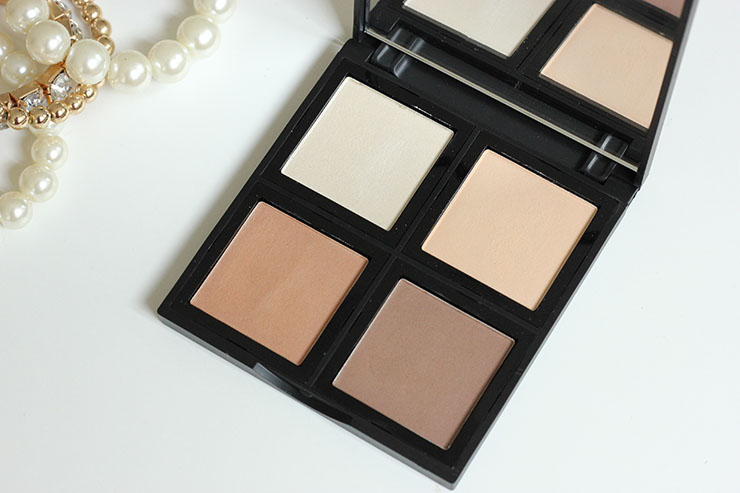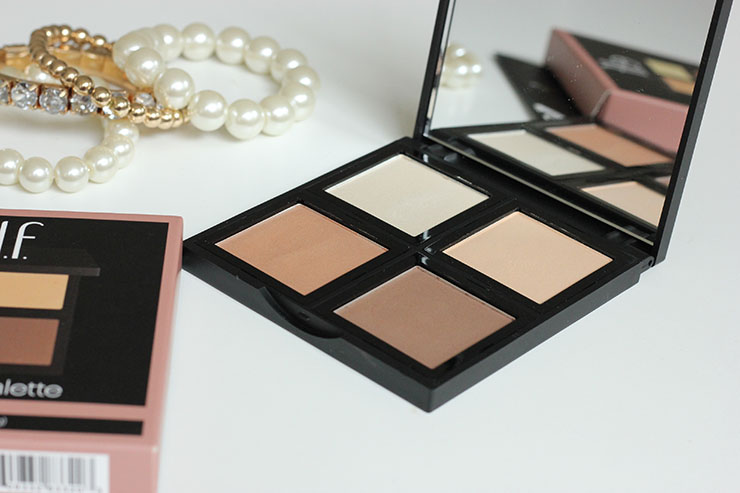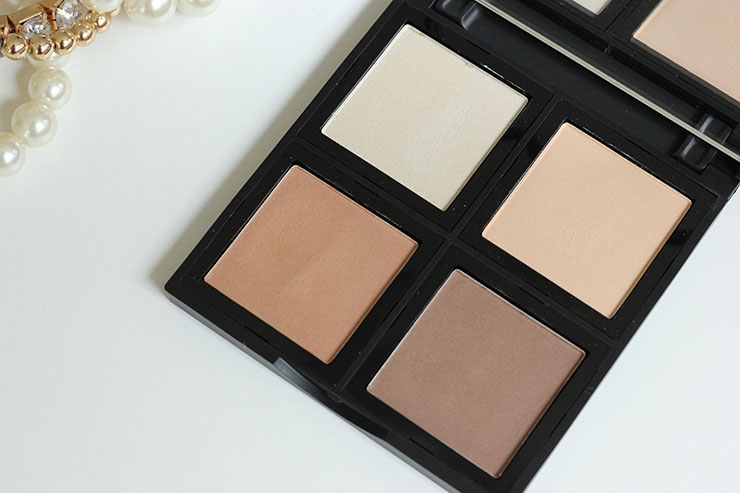 You might also like reading these related topics: