The one thing that I love experimenting freely with is body lotion. Since my skin has a tendency of getting all flaky on the onset of cold I prefer to buy lotion formulated for dry skin. Plus, post pregnancy I have got stretch marks so I try to look for ingredients that help in fading them at least to some extent. The recent one I bought is St Ives Nourish and Soothe Oatmeal and Shea Butter Body Lotion. As it contains oatmeal and Shea butter, both these ingredients are highly considered to work for stretchmarks, I had expectations from it. Go through the review to find out if it had met those expectations or not.
What the product says
• Our Soothing Oatmeal and Shea Butter Body Lotion gently nourishes for smooth, healthy-looking skin. Great to use on your hands and body.
• Made with 100% Natural Moisturizers – Soybean oil and Plant Based Glycerin
• Our oats are harvested from oat grains grown in fields across the USA, while Shea butter comes from nuts of the shea tree which are native to Africa
• We love oatmeal and shea butter! These wholesome, healthy grains are known to soothe and calm skin. Rich shea butter is famous for indulging skin with intense moisturization.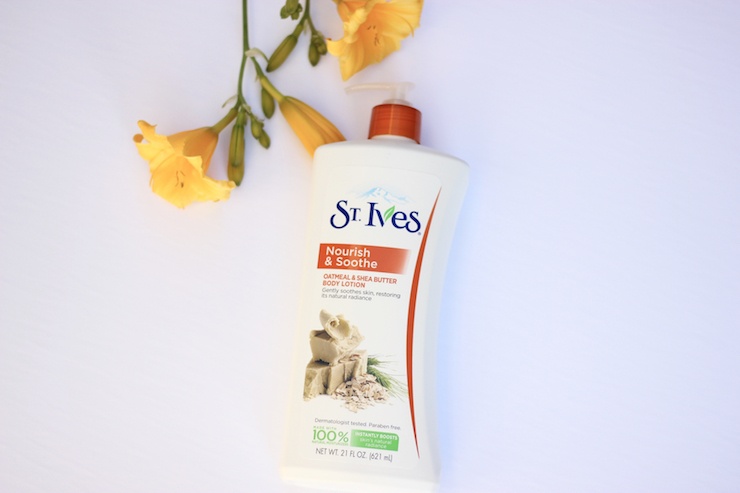 My take on 'St Ives Nourish and Soothe Oatmeal and Shea Butter Body Lotion'
Like any other 621ml body lotion, it comes in a tall pump dispenser which is made of plastic. I love such huge lotion bottles- one because they can be easily transferred and the other because they last long. When I buy these tall sizes, I transfer them to small containers and keep those in very corner so that I have them within reach when I have to give my skin an extra dose of moisture. I also carry travel-size moisture bottles in my handbag and backpacks, and I keep refilling them regularly using the convenient pump-dispensers.
The lotion has a semi-thick consistency that makes it easy to apply on the skin. It does not require any dragging so takes no-time in covering every part of the thirsty skin. My hands usually have a tendency to sweat post lotion application in the summer season but this one does not give me those sweaty hands. I feel absolutely comfortable after slathering it on my body. It might be because of the fact that it sinks into the skin quickly without leaving any greasiness or heavy feeling.
I have been using it for over a month now, and it has considerably improved my skin's appearance. Now, there are no more dry lines and flakiness. The skin looks well-moisturized and properly taken care of. There is not much difference in the appearance of stretch marks, but surely they are getting lighter as the time passes by.
The other good thing about this lotion is it is paraben free and dermatologist tested, and is made with plan-derived ingredients. It is made with 100% natural moisturizers and contains up to 25% recycled plastic.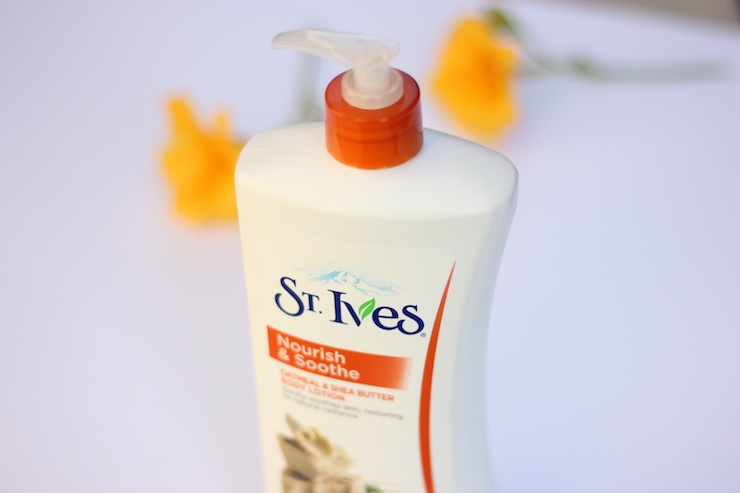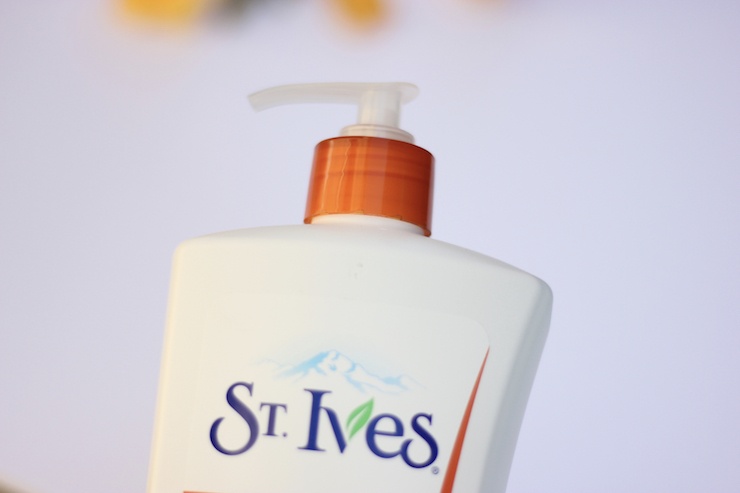 Things I like about 'St Ives Nourish And Soothe Oatmeal And Shea Butter Body Lotion'
– Provides long lasting moisture.
– Enriches the skin with abundant moisture.
– Appropriate for all skin types.
– Feels light and non-sticky.
– Easy to apply.
– Absorbs into the skin quickly.
– Convenient and hygienic packaging.
– Contains the goodness of oatmeal and shea butter.
– Mild tolerable fragrance.
– Affordable price.
Things I do not like about 'St Ives Nourish And Soothe Oatmeal And Shea Butter Body Lotion'
– Absolutely nothing.
Price of 'St Ives Nourish And Soothe Oatmeal And Shea Butter Body Lotion': Around CAD 8.89 for 621ml
BABE Rating: 5/5
Final Word:
Overall, I would say I like this body lotion. It enriches the skin with ample moisture and leaves it fully-hydrated. Formulated with the goodness of oatmeal and shea butter, it is an ideal choice for all skin types in all seasons. The fact that it absorbs quickly without leaving any greasy residue gives me another reason to recommend it to you guys.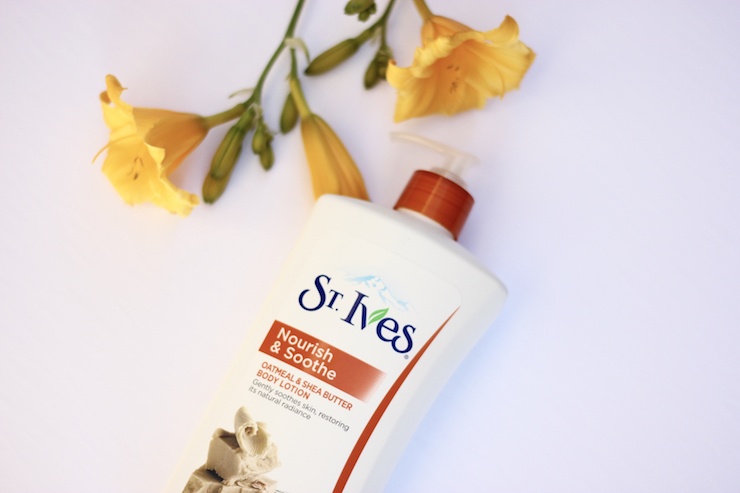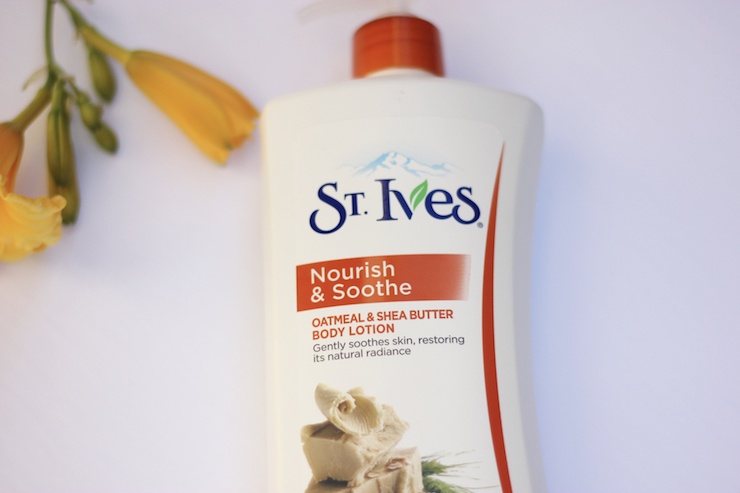 You might also like reading these related topics