For last few months, I have not been paying attention my hair. It was not that I did not want to but because of hectic schedule I could not manage much time to devote to my hair. I am glad to be back in India as now I have enough time to spend on my hair and skin care now. So, the latest product that I have been using on hair these days is the Organic Harvest Hair Spa For Dry Damaged Hair. I have been using it for quite some time now, and that makes me feel that I should share its review with you all. Let's go through it.
What the product says:
This thick cream based hair spa increases the "Hair Humidity Resistance Factor" (H2RF) to reduce the effect of humidity and provides manageability and control over fizz. It helps in maintaining the shine normally lost by the hair during shampooing.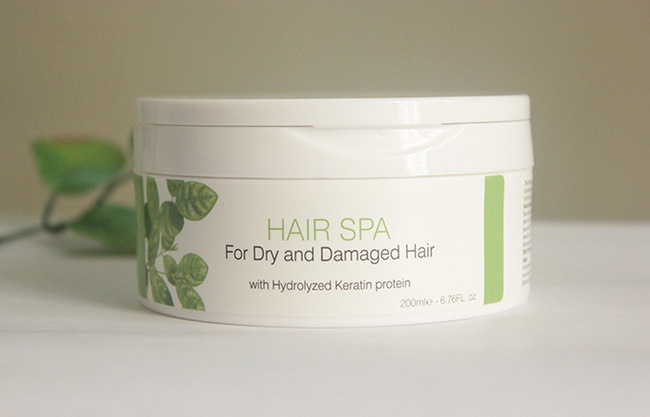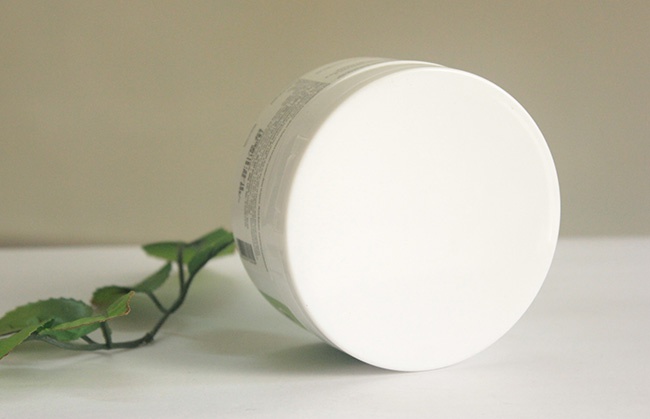 My take on 'Organic Harvest Hair Spa For Dry Damaged Hair'
Organic Harvest hair spa comes in a white colored plastic tub that has flip open cap. The plastic is sturdy with spill-proof lock system that saves the contents from spilling. Spa cream is sealed with a silver foil in order to provide it double protection against spilling. The usage instructions and what to expect from this hair spa cream are mentioned on the sides of the tub. Overall the packaging is quite decent and easy to carry. The only thing that should have been improved in packaging is the inclusion of a spatula as otherwise the entire tub is contaminated while taking out the cream.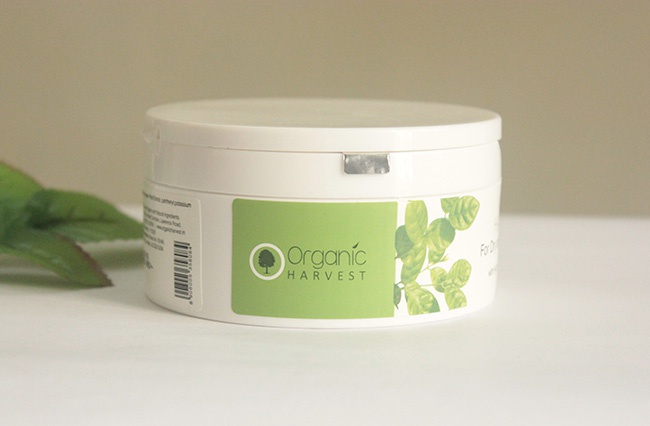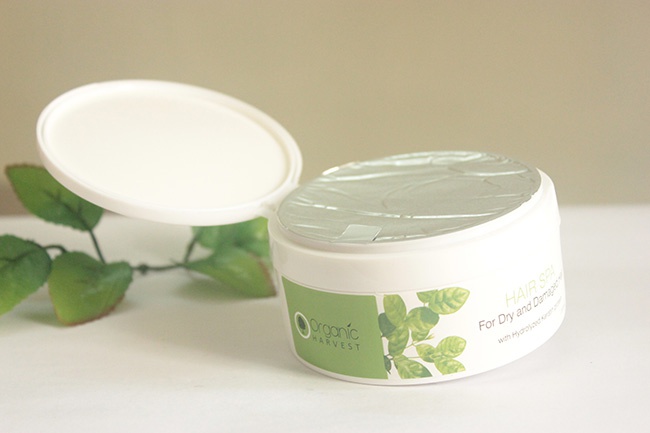 It is an off-white colored cream with thick consistency. The smell is that of a cold cream- I do not know why but it reminds me of Nivea's cold cream. The good thing is it does not linger on the hair for long. After just couple of minutes of application it vanishes into thin air leaving the hair quite mildly fragrant. As far as the usage goes, I apply it one a week on shampooed hair. When I have to apply this hair spa cream I skip using the hair conditioner as I do not like applying too many hair care products in one wash. Anyways, after shampooing I squeeze the excess water from the hair and divide it into manageable sections. Then I apply the hair spa cream on wet hair along the lengths and ends. It has thick consistency that poses slight problem in spreading it evenly on hair but anyhow by devoting just a little extra time I ensure that every hair strand is covered. I do not apply it on the roots or scalp as doing so makes the hair oilier sooner than their usual cycle time. Once the cream is applied, I wrap the hair with hot towel for 10-15 minutes but rinsing. The cream easily gets off the hair and does not even leave any soapy residue behind.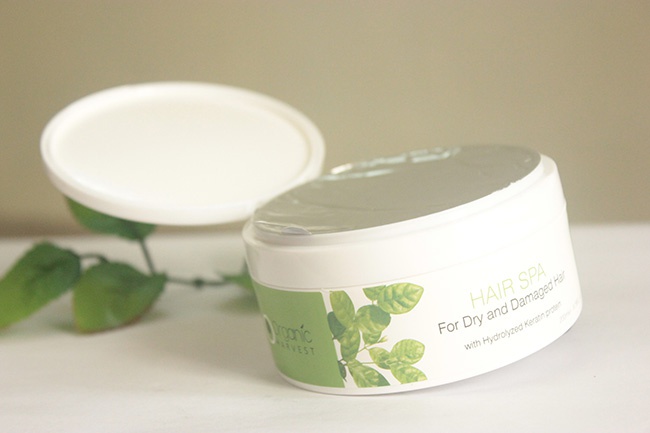 I apply this cream once a week, and every time I apply it I notice that my hair becomes softer and smoother. It controls frizz and imparts shine to hair. Once the hair is dry, it looks healthy and happy. Usually, when the hair is completely tamed by the effect of a spa cream it calls for shampooing sooner but I am happy I do not have to increase my hair-wash frequency since I have started using this cream. It is like a hair conditioner but I was expecting it to do a lot more than that- something similar to deep conditioning effect of hair spa creams. The best things I like about this hair spa cream is that it does weigh down hair even though the frizziness is controlled to an extent.
What I like about 'Organic Harvest Hair Spa For Dry Damaged Hair'
– Mild, easy to bear fragrance.
– Easy to rinse of – does not leave soapy residue in hair.
– Makes hair soft and smooth.
– Frizziness reduces after couple of applications.
– Hair looks healthy and shiny.
– It does not weigh down my hair.
What I do not like about 'Organic Harvest Hair Spa For Dry Damaged Hair'
– Thick consistency makes it bit hard to spread the cream.
– It does not provide the deep conditioning feel.
Price of 'Organic Harvest Hair Spa For Dry Damaged Hair': Rs 895 for 200g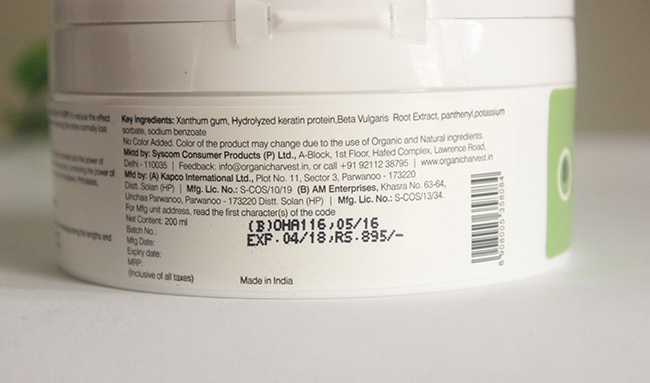 Final Word: Overall, I like the conditioning effect of 'Organic Harvest Hair Spa For Dry Damaged Hair'. It makes the hair shinier, improves hair health and controls frizziness. It makes me feel I am giving extra care to my hair, which I have been ignoring for last few months. It is a good spa cream if you are looking for average results but if you have dry unmanageable hair you will get the deep conditioning effect you would expect from it. For normal hair, this is a nice spa cream that helps in improving hair texture and quality.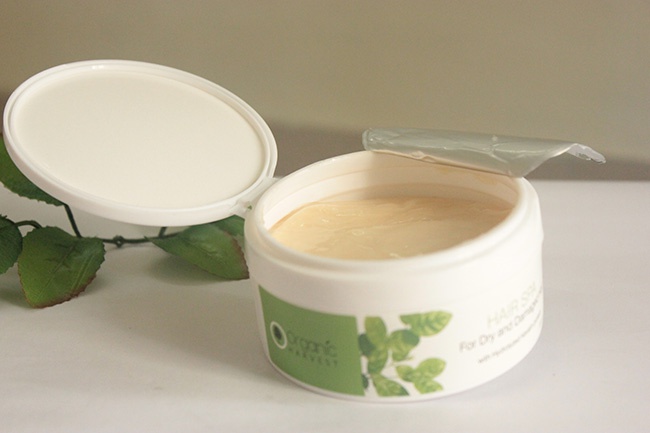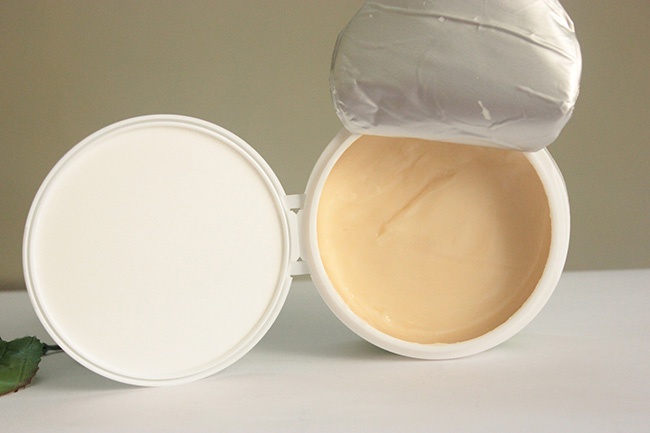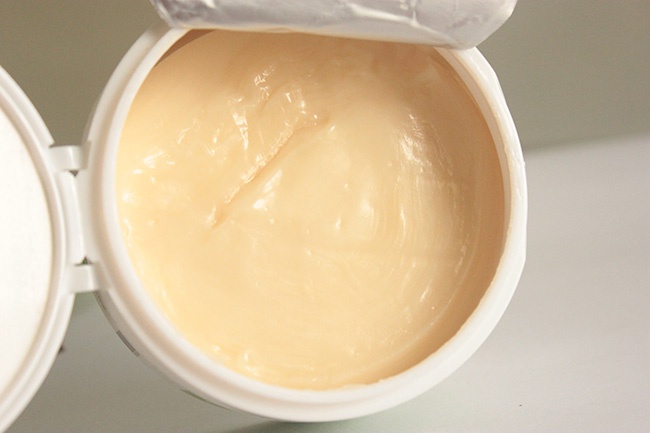 You might also like reading these related topics: