A couple of weeks ago I gave away a dozen nail polishes to my cousins for my nail polish drawer was overstuffed. But when I saw the latest 'Nykaa Cookie Crumble Nail Enamel' I could not resist myself from adding at least one of those shades to my collection. Let's quickly have a look at my short review of these polishes and the swatches.
What the product says
Our Nykaa Cookie Crumble Nail Lacquer in Vanilla Crisps is as classic as it gets. If you think you going to pass this sweet treat, better change your mind. This milky white nail lacquer speckled with matte black treat will have you drooling over it!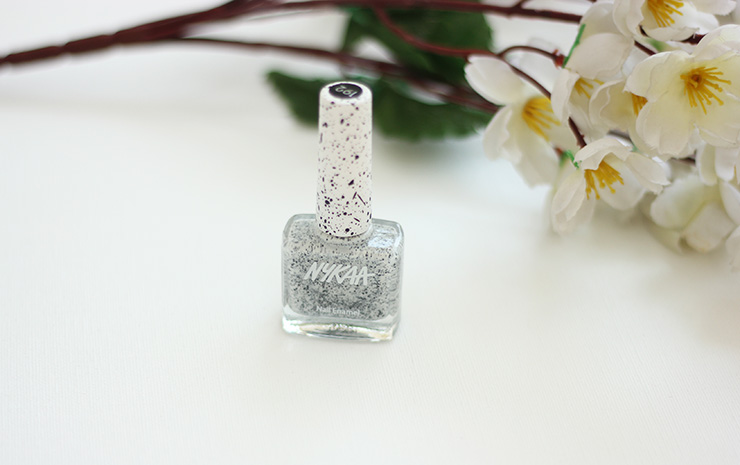 My take on 'Nykaa Cookie Crumble Nail Enamel'
This is the first time I have ever bought a Nykaa nail polish. Actually, I find them so appealing that I could not stop myself from giving them a try. Their packaging is as enticing as the range's name. They come in a square shaped glass bottle with a long cap. The white color cap has black dots all over it which looks very cute. It actually looks like a crumbled cookie and is reason enough to purchase these cute bottles. I find the cap designing unique and attractive. The bristles have medium density but the long length of the holder ensures convenient application. I need to swipe it twice on my long/wide nails to cover entire nail bed. The shade number is mentioned on the cap, and the name is mentioned on a sticky label on one of the sides of the bottle.
The shade I am talking about today is 192 Vanilla Crisps. The other 6 shades available in this range are-
Blueberry Shortbread
Mint Choco Chip
Cherry Crunch
Gooey Marshmallow
Frosted Lemon
Strawberry Crinkle
Just as the name says, Vanilla Crisps has a white base and black speckles. I need to apply 2-3 coats of the nail paint to get the desired 100% opaque look and the result is as sweet as a crumbled cookie on top of a Vanilla flavored ice-cream. I love how it looks on my nails. Every time I apply this nail polish I keep looking at my hands just to admire my choice (:P). When I was ordering it from Nykaa, I was not sure that it would look good on my wheat(ish) tone hands but it is not only appropriate shade for my kind of skin tone it also makes the hands look classy.
The drying time is just like any other average nail polish. I mean it takes a couple of minutes to completely dry. The lasting power is average too because it starts chipping off the nails when I do the daily chores that involve water. And, since it is a light shade it easily catches stains of turmeric etc. But still, I would say it is a decent option when you want to deck-up your nails. If you are want to wear it for an occasion then apply it a couple of hours before so that it stays intact through the event.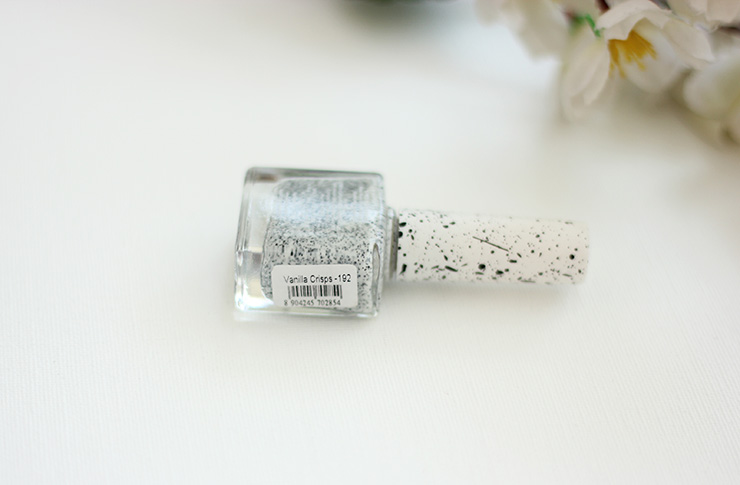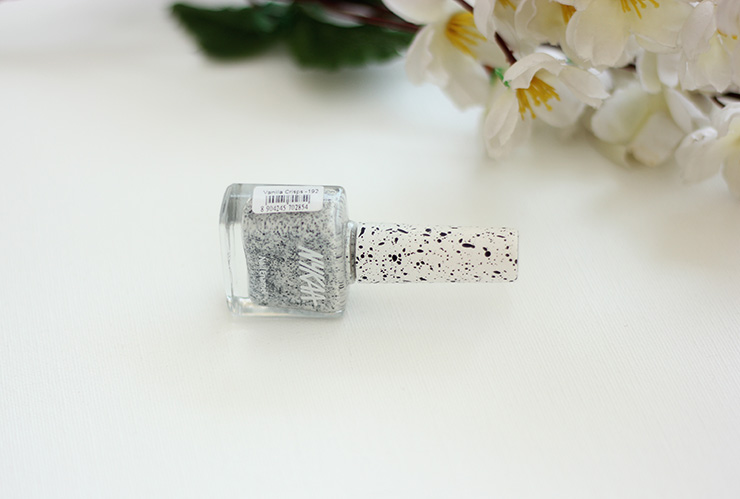 Things I like about 'Nykaa Cookie Crumble Nail Enamel'
– Beautiful shade.
– A different concept from plain nail polishes.
– Gives the nails an oomph factor.
– Suits all skin tones.
– An affordable option to style the nails.
– The long applicator makes the application easier.
Things I do not like about 'Nykaa Cookie Crumble Nail Enamel'
– Easily catches turmeric stains.
– Chips off the tips.
Price of 'Nykaa Cookie Crumble Nail Enamel'- Rs 199
Final Word- If I talk about the drying and lasting time then Nykaa cookie crumble nail polishes are like any other average nail polish. But look wise these nail polishes are way better. They make your nails look unique and classy. If you have nail polishes like these, you won't need to spend extra money and time at a nail salon to get the nail art done. Just a couple of swipes of this polish at home will give your nails an all decked-up look.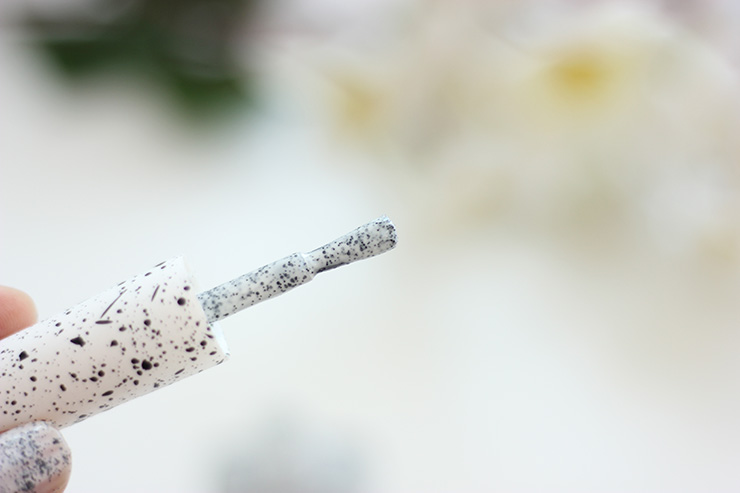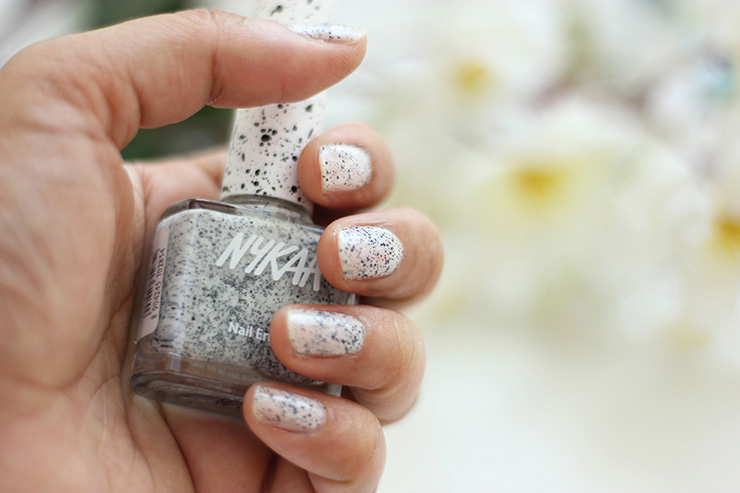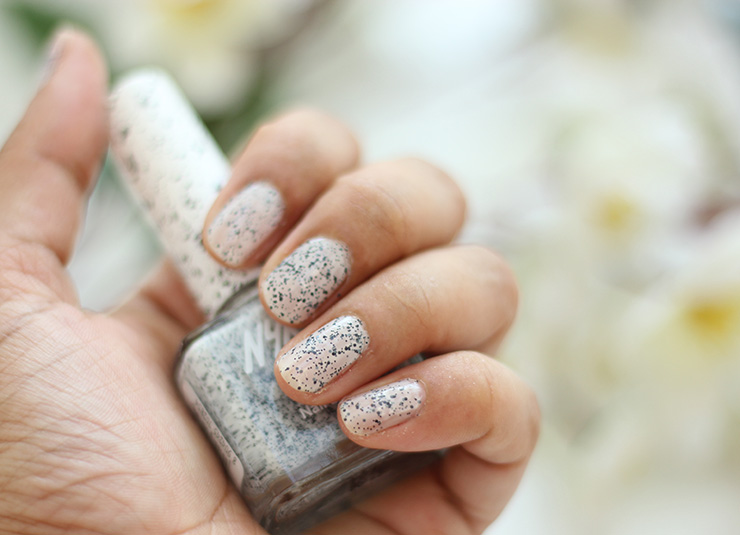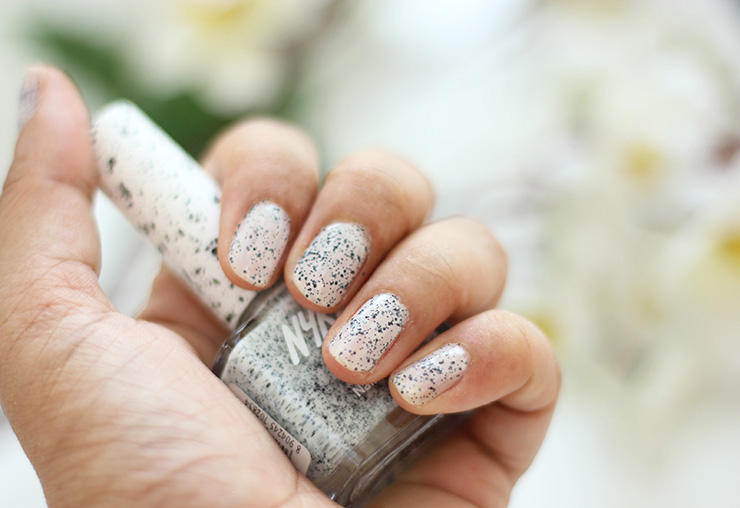 You might also like reading these related topics