Hi Friends, a very happy Republic Day to all of you. The republic day parade always makes me feel more proud of the achievements we have made and the ongoing initiatives that are being taken to make the country a livable place for the residents. Anyways, I am not trying to digress from today's topic which is how to apply concealer properly. As you all know concealer is a significant part of base makeup. It helps to even out the skin tone, conceal scars and blemishes, and highlight the darkened under eye area. In other words, it makes the face a clean slate, to begin with. However, as different types of concealers are available in the market people often get confused about what to buy. Long time back, I told you about how to choose the right concealer depending on the skin type and tone. Before you start reading these tips about how to apply the concealer properly, I would suggest you go through the hyperlinked article first.
So now that you know how to choose the right concealer, let's begin with the application part.
1) Thoroughly clean and moisturize your face. If you have dark under eye area that requires concealing and highlighting then choose a concealer 1 or 2 shades lighter than the skin tone. Using the tip of your finger apply the concealer and dab it so that it spreads and blends into the skin. When it comes to under eye area, you should always apply the concealer in "V" shape.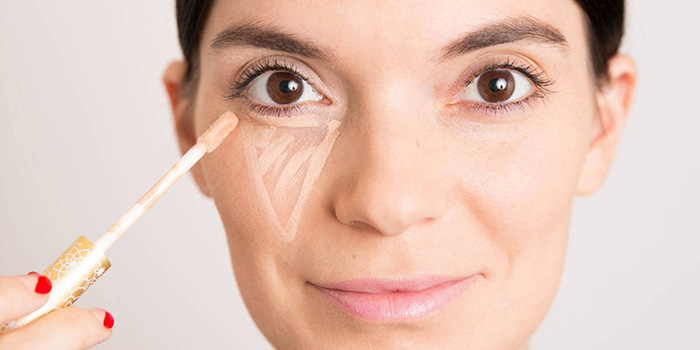 2) You can always use a flat brush to apply the concealer but using a brush requires practice otherwise the bristles can leave the impressions. So for beginners, it is better to start off with fingertips.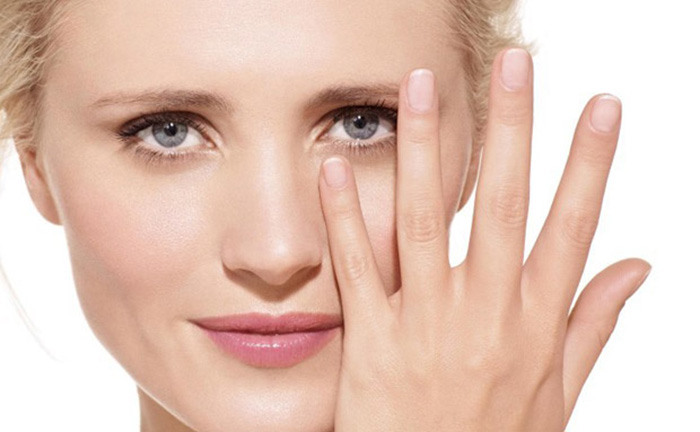 3) Now, once you have applied the concealer set it with compact powder so that it does not get settled into fine lines.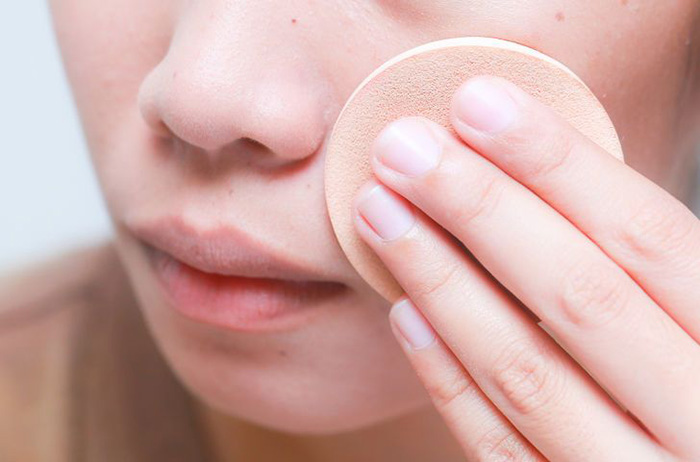 4) For pigmented areas, I would suggest using colored concealers. For example, if you have to hide blackish-blue areas then go for an orange-colored concealer or if you have redness (such as red zits) on the face go for a green concealer. These complementary concealers correct the uneven skin tone better than non-tinted ones. The application process is just the same – dab and blend. Now, in this case, you need to apply the foundation on top of the concealer. Doing so will even out the area and give a perfectly even tone.
5) To conceal the smaller areas such as chicken pox marks or stubborn pimple scars, apply the concealer after foundation and then set it with a compact powder. This will help in focusing just on the scars and conceal them properly.
6) For pigmented eyelids, you can go for either a non-tinted concealer or yellow concealer. Follow it with a light layer of foundation application and set it with a compact powder. This will even out the skin tone and make the eyeshadows pop up with any struggle.
7) Once the concealer and foundation are set with powder, finish the makeup using your regular makeup routine.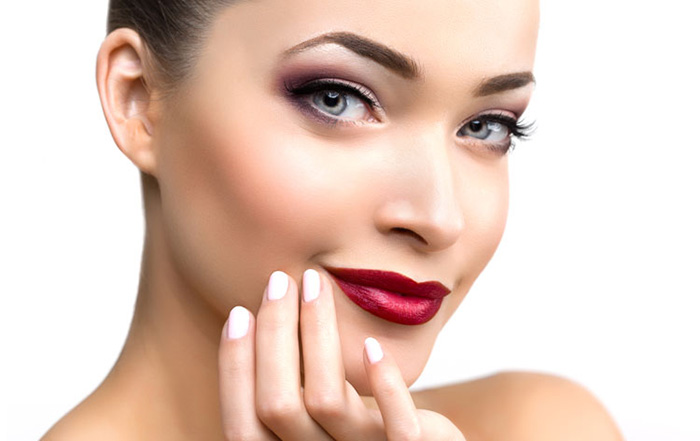 Concealers can also be used as highlighters so like I said earlier if you want to highlight the under eye area go with a concealer that is 1 or 2 shades lighter than your skin tone. The only thing that you need to keep in mind while applying the concealer is not to drag the concealer or be harsh with the pressure – gently pat and tap. Also, remember that green color counteracts the redness and orange color counteracts blue or purple undertones. Apply these colored concealers locally for an even skin tone.
Image Courtesy: Google
You might also like reading these related topics:
Makeup Basics-How To Choose Right Foundation
Makeup Basics-How To Choose Right Concealer
What Is The Difference Between Primer, Foundation and Concealer?