Makeup Basics-How To Choose Right Foundation
Hi Everyone,
Base makeup is an essential part of overall look. Just like a house, if base is not right the overall look will not be stable and appealing. In makeup, to create an immaculate base you need to choose the right base products – specifically the right foundation. You cannot just ask your friend to buy a foundation for you, because there are so many parameters that only can you can see according to your skin. So go to the store, and follow these steps to "ace the base".
Step 1- Know your skin. In order to choose the right foundation all it takes is to know skin tone and type.
a) Neutral, cool or warm tone: If you have pink undertone then you are of cool type and if you have yellow undertone then you are of warm type, but if cannot exactly find out your undertone then the chances are that you have a neutral tone. In case, you cannot figure out your skin tone take SA's help. His /her experts inputs can make you find your true foundation.
b) Normal, Dry, Oily or Combination: The next thing to know about your skin is its type. According to your skin's needs you will have to find the moist suitable foundation. If your skin is dry, you need to have a moisturizing foundation. If it is oily, you should go for a matte foundation. Combination people can for a foundation that matches to majority of their skin areas, the minority areas can be taken care of using other equalizer products such as highlighter, pressing power, etc. Normal skin people need not to worry much, just jump to step2.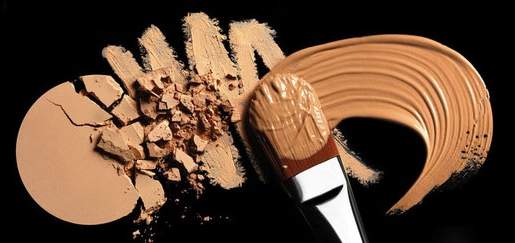 Step 2- Look for the right formula. Now that you know your skin tone and type, look for the right foundation features.
a) Formula base: Depending upon your skin type choose the right formula base- oil, water, cream, etc. Water goes best for oily skin, and oil and cream are mostly for dry to normal skin types.
b) Coverage: Uneven skin tone or open pores require medium to high coverage foundation. Even skin people, do not require much coverage so they should go for sheer to medium coverage foundation.
c) Finish: Be mindful of the finish you look for. Depending upon your preference of matte, dewy, natural look choose a foundation.
d) Heaviness: For regular wear, I would prefer going for a feather light feeling. But in times when I need to wear it in parties I may carry the heaviness to get the desired base.
e) Reflection: Make sure that your foundation has the appropriate reflection so as it does not look flashy or cakey in photographs. In order to check this, wear the tester and click photograph. If you are satisfied with the look in photo then go ahead to step3.
Step 3- Choose the right shade. Several factors such as weather, stress, atmospheric conditions, diet, etc keep influencing our complexion. So the best way to choose the right foundation shade is to test it on right spot. The right spot is not the Centre of your face but jaw line or chest. Swipe shades along your jawline to take into account the color of your neck, which is often paler than your face. The right hue:
a) Should disappear into your skin.
b) Should not look superficial.
c) Should neither be any shade lighter nor darker from your complexion. It should exactly match with your skin tone.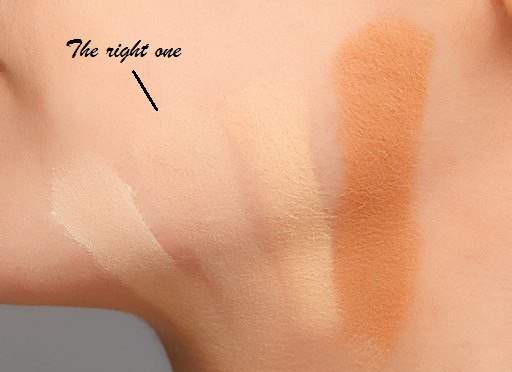 In addition to all of this, do not even just buy a foundation after all these checkpoints. Ask for a sample, or ask the SA to apply the chosen foundation on your face and observe it for as long as 3-4 hours before you make a buying decision. Some foundations need time to blend with the skin, so do not make a hasty purchase until you see how it turns up.
I hope this was a helpful post, especially for beginners.
Image Coutesy: Google
You may also like reading these related topics