Getting ready for summer means busting out the bikinis, beach towels, and sunglasses, but the hot weather and sunshine is no reason to ditch your makeup. While the heat can cause you to sweat and thus lighten up your use of products like foundation, which may clog pores, adding a little boost to your complexion with some lip color remains an option in any weather. With truckloads of lips colors out there, you'll find that there's plenty of reason to buff up your beauty routine this summer with an added focus on your lips. Though a similar lip care post is already shared earlier, here's some more to add to it in summer season.
Hydrate and Protect!
You're probably quite familiar with all the reasons why sunscreen should be an important part of your daily routine. As the dermatologist will undoubtedly remind you, getting that killer tan also puts you at a greater risk of skin cancer and premature aging. While drinking water, staying hydrated, and eating lots of fruits and vegetables all play a part in keeping your skin (and whole self!) healthy and radiant, you simply can't overlook the necessity of sunscreen. One part of your body that you may often forget about, however, is your lips.
Not only can the sun contribute to the thinning, aging, and wrinkling of your lips, but it can cause them to burn, too! Just like any other exposed area of skin, you should be applying a product containing SPF to your lips before you go out into the sun. According to experts, the ideal lip balm should contain an SPF of at least 30, like the protective balms found in the wide selection of lip cosmetics from Nykaa. It is allegedly said by Self that a glossy lip balm can actually magnify the sun's rays and increase the risk of burn, so choose a matte shade from the gorgeous lineup of products to top off your SPF balm with a burst of color, preferably fortified with ingredients that will lock in moisture, like Shea butter.
Don't be afraid to layer your lip products for maximum protection and beauty! Summer is a great time to experiment and really make a statement with brighter colors like luscious reds and feminine pinks.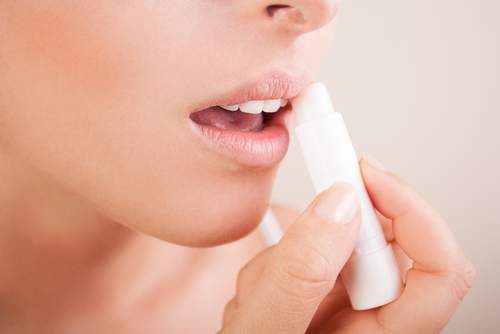 Pamper Yourself !
Applying SPF to your lips shouldn't be the only time you dab on a bit of pampering product. In addition to leaving your lips looking and feeling smooth and beautiful, most lip balms contain natural ingredients, like fruit and plant extracts, which also smell and taste great. Keep your favorite balm on hand in your pocket or purse to re-apply throughout the day to ward off chapping, and to keep lips moisturized under your favorite lip color. Using a balm as a base, in conjunction with a lip liner, can help keep your lip colors looking bright, fresh and in place. The more healthy and hydrated your lips are, the less risk you'll run of your lip color cracking, feathering, or fading.
According to experts at Women's Health Magazine, it's also worth your while to exfoliate your lips once per week. A natural scrub, like one containing sugar and olive or coconut oil, is perfect to gently rub on to lips. Massage the sugar scrub gently into your lips, and then wipe away with a soft tissue or cloth to remove dead skin and leave your lips looking smooth, refreshed, and kissable. Don't forget to moisturize with a balm after exfoliating.
Remember to Feel Beautiful, Inside and Out !
Taking care of your skin and living a healthy lifestyle can do wonders for your appearance and physical health. Remember to eat healthy, get enough sleep, and stay hydrated—the effects will show, literally, in your complexion and natural glow. Makeup is a great way to enhance your natural assets, play up your best features, and really show that glow! Keeping your lips in good shape is an essential part of overall skincare, and the way you use your lip products can really pull a look together with bold and bright matte lipsticks, or soft and natural glosses and tints.
Don't neglect your lips this summer! Give them a bit of pampering and tender loving care, play them up with some color, and you'll reap the benefits of the results. With a such a wide selection of cosmetics and skincare products out there to choose from, you'll be on the road to a softer, younger, more beautiful pout in no time.
You may also like reading these related topics
How To Take Care Of Your Lips In Winter
Readers Query-How To Get Rid Of Lip Pigmentation?