Underarms can get dark because of copious reasons such as shaving, using hair removal creams, spraying low-quality deodorants or perfumes directly on the underarms or sometimes even hormones play a significant role in darkening the armpits. Whatever the reason may be, everybody wants to get rid of the darkness so that she can flaunt her favorite sleeveless dress without fretting about raising the arms high up in the air. Today, I will talk about how to whiten underarms naturally using kitchen ingredients. These home remedies require effort and time but both these things are worth investing as you will surely get whiten underarms. If the cause of darkness is hormones, you may need to be more consistent and patient while using these remedies. The good thing is that you will definitely get the fruit of your hard work i.e. bright and white underarms.
Lemon: Lemon is a natural bleaching agent and you can use it in multiple ways to get rid of the darkness and foul odor of armpits:
1) Take a thick slice of lemon and rub your underarms daily before you go to have a bath. As lemon tends to make the skin dry so ensure that you apply some moisturizer after the bath. Instead of rubbing lemon, you can apply lemon juice directly on the armpits for 5-10 minutes before going for a bath.
2) Make a pack of gram flour & few drops of lemon. Mix the ingredients well, and rub the underarms for 2-3 minutes. Let the concoction stay on the armpits for 5 minutes before you have a bath. Apply moisturizer after the bath.
3) Make a paste using a pinch of turmeric, a teaspoon of honey, a teaspoon of yogurt and few drops of lemon juice. Apply this to your dark underarms and leave for about 10 minutes. Now wash off with water.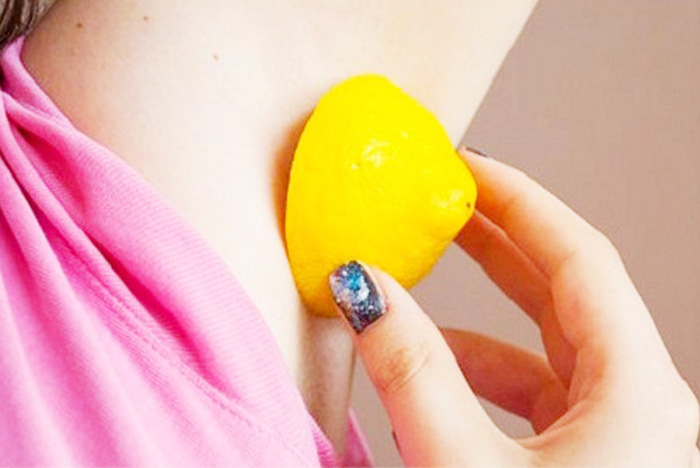 Potato: Just like lemon, potatoes are also natural bleaching agent. The only difference is that unlike lemon potatoes acidic nature is quite mild. If you have sensitive skin that is prone to irritation then you should be using potatoes. Here is how you can make use of potatoes to whiten underarms:
1) Take a thick slice of potato and rub it on your underarms for good 5-7 minutes and then wash off with water. You can do this activity while watching TV or basically doing anything that does not involve the use of your hands.
2) Grate some potato (the quantity depends on the size of your underarms) and squeeze out the juice. Now, using your fingers or cotton ball, apply this juice on your underarms. Leave it for about 7-10 minutes and then wash off with water.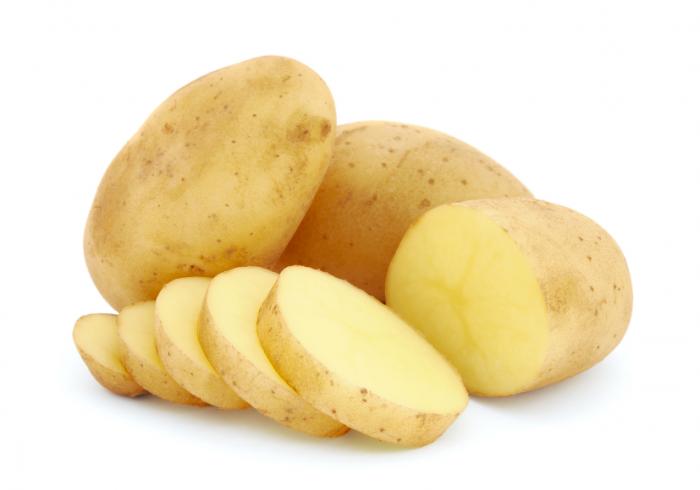 Scrub it off: Darkness can also be because of accumulation of dirt or dead skin cells. If you do not clean your underarms regularly there is high chance that the area will get dark, sweaty and smelling. So what all you need to do is pay little attention to armpit cleaning. Here are few homemade scrubs that you can use while bathing:
1) Add few drops of lemon juice to a teaspoon of granulated sugar and coffee. Mix the ingredients well, and exfoliate the underarm area for good 5-7 minutes before you go for a bath.
2) Add 1 spoon full of orange peel powder to a spoon of curd and rose water. Give the ingredients a mix and apply the pack on underarms for 5 minutes. Before you go for bath rub the underarms for 2-3 minutes and then wash off with lukewarm water. This pack will treat darkness and bad odor.
3) Add 2 spoons of olive oil to 4 cups of sugar. Stir well and scrub it gently using finger tips. Let the mixture stay on for 3-4 minutes before you wash it off with plain water. Olive oil has anti-oxidant properties, thus, it helps in clearing dead skin cells and grime.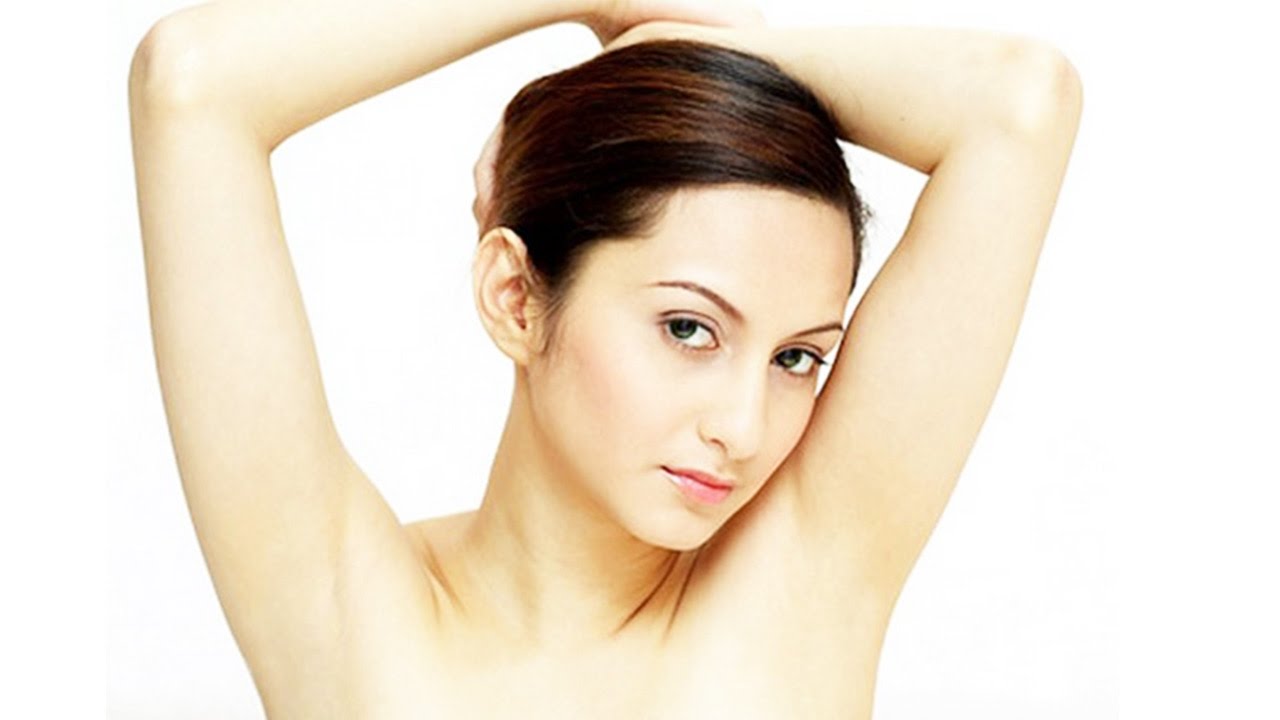 Some people also use baking soda in packs/scrubs to lighten the underarms but as it is a chemical so it has different reactions on different skins. Considering underarm is a sensitive area I have never tried any sort of baking soda packs or scrubs.
Image Source: Google
You might also like reading these related topics:
How To Whiten Skin Naturally Using Home Remedies-Skin Whitening
How To Get Rid Of Dark Circles Using Home Remedies
Reader's Query: How to whiten face instantly?