Since I have done the Indian Festival Makeup series, I have been longing to give my skin a break from makeup. Undoubtedly, makeup helps in achieving flawless look but taking care of your skin is a necessity and even more important task. It is vital to let your skin breathe after every one month. In order to do so, I just stick to the minimal skin care routine – eliminating every non-essential chemical product from the regimen and bringing in organic homemade packs and scrubs. I follow this routine for a week before going back to the normal schedule.  The weekend that fall under this 1 week span contribute to organic skin pampering- wherein I treat my skin with homemade skin care recipes. While I was doing this last weekend, I realized I have not done a post on cucumber face packs. I have been using these packs for quite a good time yet forgot to do a post on them.  Have a look at cucumber face packs that I use now and then depending upon my skin condition and temperature.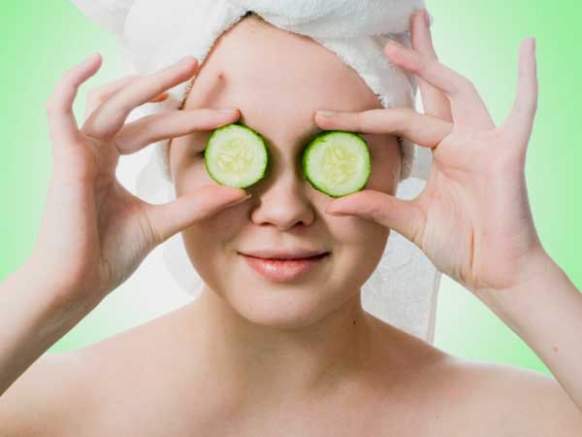 Cucumber and curd face pack – Grate some cucumber and add two spoons of thick curd to it. Give it a good mix, and apply on clean face. Let it stay on for 30 minutes before rinsing with cold water. This face pack helps in removing tan and making skin soft. It is an ideal pack for oily / acne prone skin as curd helps in reducing shine and keeping acne at bay.
Cucumber and milk face pack – Take enough quantity of cucumber pulp to cover entire face and neck area.  Mix it with two spoons of milk or milk cream and a pinch of turmeric. Apply the mixture on your face and neck, and leave it on for 20 minutes before rinsing with luke-warm water. This face pack is quite useful in winter season as it helps in restoring moisture and giving a radiant glow. It would be a beneficial pack for all skin types – especially in winters.
Cucumber and fuller's earth face pack – Grate 2-3 slices of cucumber, mix the pulp with two spoons of fuller's earth and 1 spoon lemon juice. Let the pack stay on for 20 minutes before rinsing with regular tepid water. If you are suffering from acne, this face pack can provide relief from redness and excruciating pain. It will dry it out and expedite its disappearance. Usually, I apply this pack in summer season as fuller's earth tends to make the skin dry but if you are experience acne in winters you should go with a local application.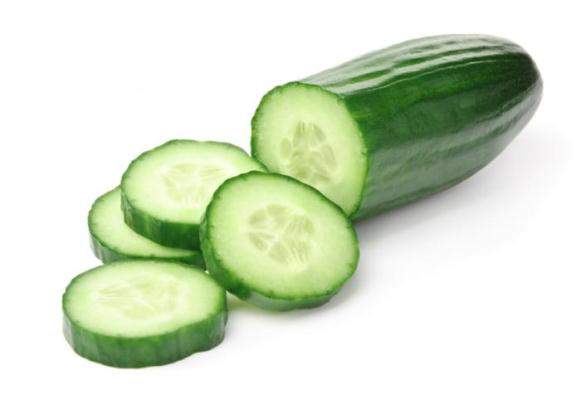 Cucumber and Aloe Vera face pack – Mix cucumber pulp with Aloe Vera juice. If you can get the pulp directly from Aloe Vera plant that would make it an ideal organic pack otherwise packed juice will work too. Apply it on face and neck for 15 minutes, and the rinse off with regular water.  This is a hydration pack. It helps in restoring water content of skin thereby making it soft and supple.
Cucumber and honey face pack – Grate some cucumber and mix the pulp with rose water and honey. Apply the mixture on face and neck for 15 minutes, before rinsing with normal water. This pack also helps in hydrating the skin and making it radiant. Being devoid of citrus ingredients, this pack can be used in any season.
All these are homemade packs, so if they suit your skin in initial couple of applications you can apply them as frequently as you desire.
Do let me know if you try any of these face packs. Have a good skin day !
You might also like reading these related topics
10 Reasons To Choose Homemade Skin Care Remedies Over Market Products
5 'Instant Glow' Skin Care Tips From Kitchen
5 Aloe Vera Homemade Face Packs For Hydrated Flawless Skin
5 Homemade Besan Face Packs For Soft Glowing Skin
5 Instant Homemade Face Packs Using Orange Peel Dry Powder
5 Skin Care Tips For Healthy And Glowing Skin
5 Natural beauty benefits of lemon juice