Winner Announcement-Happy Giveaway-BABE's Second Blog Anniversary
Hi Everyone,
Firstly I would like to apologize for the delay in this announcement. I was so caught up in family functions that I barely got any time to choose the winners.Thanks for the follow up messages on facebook and BABE's email id. It really showed the concern and sincerity for this contest. I am overwhelmed with the response I have got from the lovely readers of BABE. Love you all
Now, as things are back to normal here is the much awaited winners' announcement.
The winners of "Happy Giveaway" are: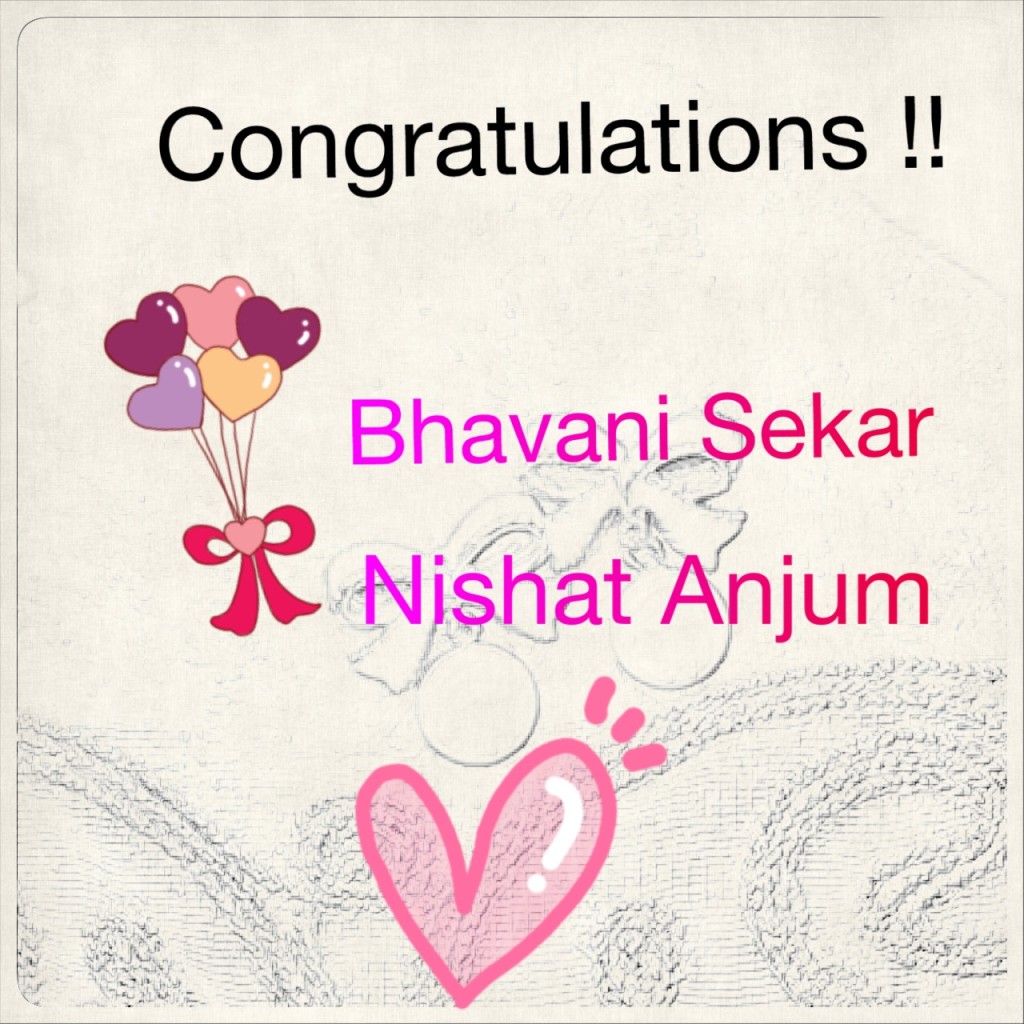 A big round of applause for lucky Bhavani and Nishat.
Heartiest congratulations to both of you. Girls, you have 48 hours to send your mailing addresses at [email protected], failing which new winners will be announced on the evening of 30th of July. So, hurry up and send me the addresses.
For those who have not won this time, please do not get disappointed as another Instagram giveaway is coming soooooon. Stay tuned sweeties.