Hi Everyone,
With so many inventions happening every other moment in beauty world it becomes hard to keep a track of every new launch unless the formulation of products stands out and speaks for itself. Last week, I got an opportunity to be a part of one such brand's celebration – Wikka. If this is the first time you are hearing about this brand then here is a brief introduction:
"Wikka is an exquisite range of beauty and wellness potions By Rupal Tyagi. Wikka products are based on Aromatherapy, the practice of using the natural oils extracted from flowers, bark, stems, leaves, roots or other parts of a plant to enhance psychological and physical well-being."
Wikka's beauty mantra is Go Natural. Its product range varies from skin care to hair care to fragrances. They also have specifically formulated products for children such as face wash. Besides Johnsons & Johnsons, this is the second brand I know that considers the skin care needs of children. In addition to children's face wash, they also have a natural mosquito repellant for children. In my opinion this can be quite a useful product as unlike other chemical infused mosquito repellants available in the market Wikka's MR includes Aloe Vera, Grape Seed Oil and Cider Vinegar as key ingredients.
The brand's USP is aromatherapy which they define as 'as the therapeutic or healing use of essential oils to improve health, beauty and general well being'. Hence, most of their products are formulated with aromatic essential oils. These oils are carefully reaped (steam distilled, generally) from the seeds, roots, bark, stems, leaves, fruit, flowers and/or branches, and then used for the good of all.
The products displayed at the event were infused with divine aroma in varied bases such as cream or oil. The hairs nourish products infused with the goodness of Vitamin E and F what attracted my attention the most. Considering, the bad humid hair days I think this was ought to happen.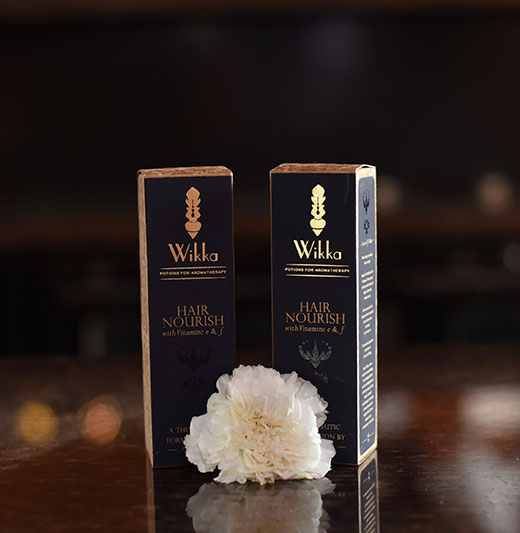 Nevertheless, the base preference varies from person to person due to their skin/scalp types. While some people like to have oil based products some prefer cream base. Whatever be the case, you need to have plentiful time at hand to pamper your skin and let these products penetrate into the skin to make it divinely fragrant and nourished.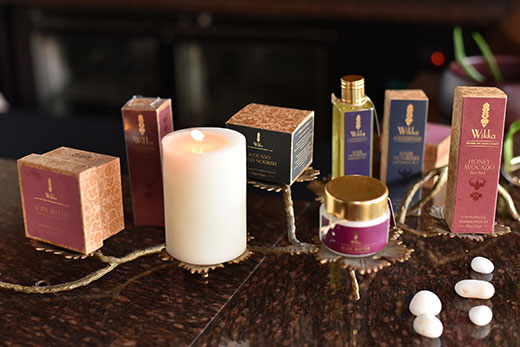 Here are some of the photographs from the event showcasing the products, and a group photograph with beauties- I befriended at the event.