In order to attain flawless skin, following skin care regimen becomes an imperative part of daily chores. Cleaning, toning, moisturizing is what I do on day-to-day basis, in addition to weekly (or biweekly) scrubbing and face packs. These rituals help in keeping most of the skin issues at bay but for an immaculate look I occasionally (once a month) need a therapists hand and some expert tools. For the monthly care I rely on skin clinics and trained professionals, but considering the busy schedule I have the monthly frequency usually becomes bimonthly (once in two months). The only thing that gets hampered because of this delay is my skin. In last couple of months I have been so occupied that I could not even manage couple of hours of time to get my skin thoroughly cleaned up. There was a gap of around 2.5 months in my last two sessions, if the gap is more it becomes difficult to do the damage-control. I think, it is the story of every working woman – we get too much occupied in our lives that we forget to cater to our skin needs. Taking out exclusive time to go to a beauty parlor or skin clinic or spa is too much to expect, time flies too fast and by the end of the day when we think we are free making these skincare visits to a far flung or even nearby location feels exhausting. Would not it be a relief if the therapists/experts come at our doorsteps to pamper our skin, to give us a new makeover, and that at our own convenient time!
The Nomadic Spalon (TNS), as the name says has no fixed location. It keeps hoping from one home to another to lend beauty services that would not only beautify you but also save your precious time that would have been otherwise spent in travelling to a particular salon and waiting to get the services done. The Nomadic Spalon is started in April, 2015 by Seema Nanda, who is a spa consultant, with vast experience of working with finest chains of luxurious hotel and resort spas. She, along with her team of experts, makes it possible for you to take good care of yourself amidst daily responsibilities. When you forget about your beauty needs, all you need to do is let The Nomadic Spalon know and they will take it forward from there onwards.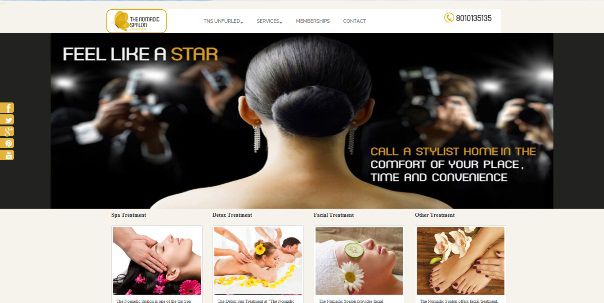 TNS provides all types of services- facials, hair care, body care, spa treatment, detox treatment, makeup, hairstyles or massages. They have also curated special packages considering monthly needs at reasonable prices. If you are looking for a home wedding-spa or pre-bridal skincare or bridal-makeup then also you can get in touch with TNS. Above all, you can also make your man groom with TNS special 'packages for men'.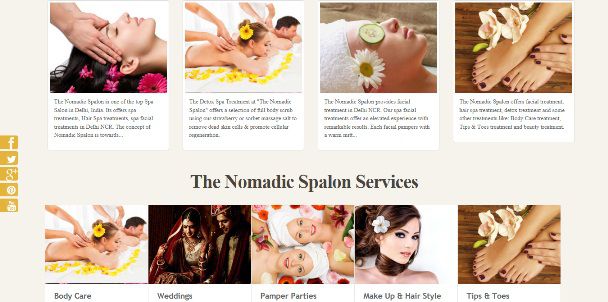 This was the first time I ever took their services, and I was pretty much happy to see the professionalism and expertise their therapists possessed. They brought in three bags with them that contained the equipments to be used in the session. The services started with a 'Check-list' where they asked me to fill in my medical condition or allergies so that they did not use any products to aggravate them. Once the checklist was done, they started with the services. And throughout the entire process, the therapists up kept their professional behavior. And after the services were complete, they asked me to fill another form which was for guest feedback and improvement areas. It was entirely like a salon experience but in the comfort of my home and in too less time (saved my travelling time).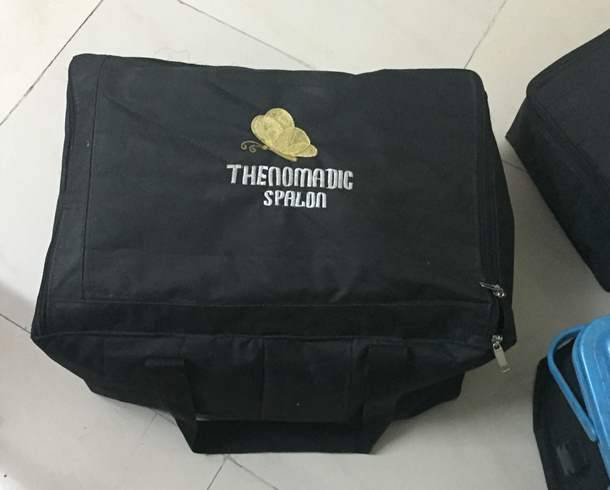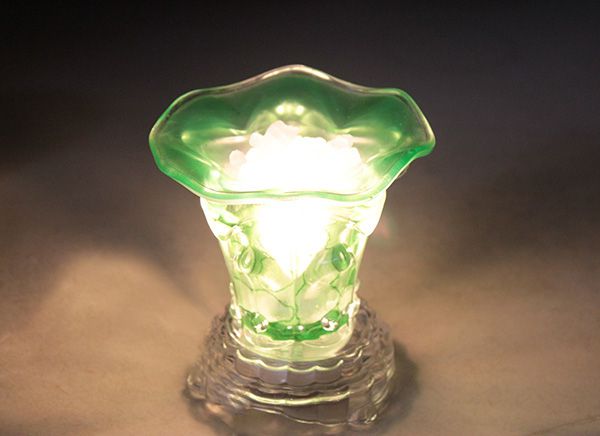 Benefits of TNS
– Saves a lot of travelling and waiting time.
– Professional and friendly behavior.
– Well-trained and knowledgeable therapists.
– Reasonable charges.
– Easy to book an appointment.
– You can book an appointment according to your leisure time.
– They bring all the required tools and products. The maximum they will ask you for are some newspapers and hot water.
How to book an appointment with TNS
– Booking an appointment is easy – you can either contact them via their website form, or call or drop a message at numbers +91 8010135135
– As of now the services are provided in Delhi, Noida, Gurgaon, Faridabad and Greater Noida.
– The minimum amount for making a service appointment is Rs 1000.
– You can usually book an appointment as early as 1 day before, but the period may change depending on the volume of service requests.
Now, with the advent of TNS's home beauty services it has become way easier to take care of skin needs, and also get the makeup and styling done without travelling anymore.