What It Takes To Click A Perfect Selfie !
I am sure once in a while you must have felt envious of the impeccable selfies posted on social media. Have you ever wondered how those flawless selfies were clicked? Crystal clear skin, decent complexion all takes a back seat when it comes to clicking a selfie. I mean it's not that those parameters do not carry any weightage; they can serve as cherries on the cake but they are definitely not an indispensable part in the way of mastering the art of 'clicking a perfect selfie'.
You need to take care of the following tips in order to accomplish a skillful job while clicking a selfie. Most of the tips are technical but not that much technical that they go above the head of a layman. For an ideal woman the phrase is 'beauty with brains', for a selfie it is 'beauty with technology'.
1) Pixel clarity: You need to have a good camera with excellent pixel quality. It is easier to click selfie using the front camera, so better invest in a gadget that has good front camera in terms of pixels and clarity.
2) Proper lightening: Selfies come up best when they are clicked in natural light. But it does not mean that you cannot click good selfies indoors. All you have to take care of is that you should face the light while clicking the picture. It will bear shadows and dark reflection, if you have your back towards the source of light.
3) Easy-to-handle gadget: The more compact and convenient the selfie clicking device is, the better your poses and angles would be. It is always advisable to click the selfie using a good camera phone. But if your digital camera is handy enough you can use that as well.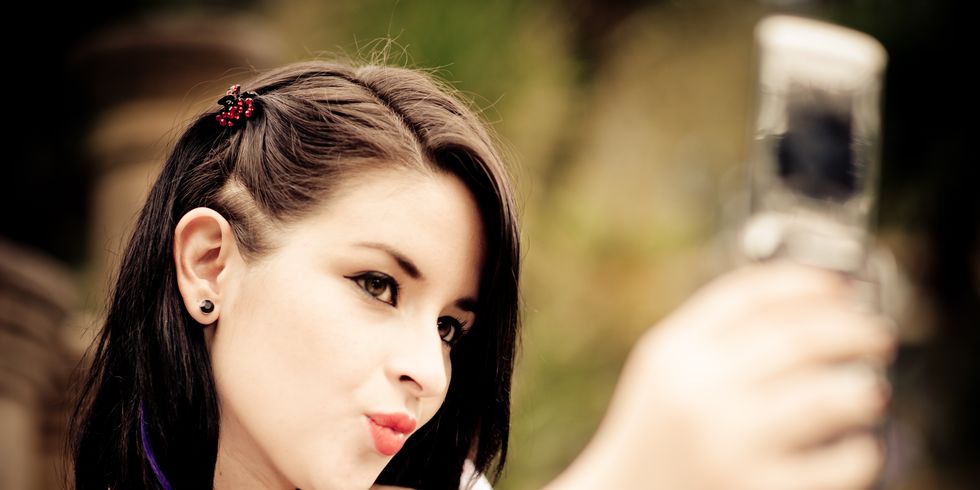 4) Target the right frame: You should be clear of what all you want to capture in a selfie. If it is a solo photo then make sure that frame is not including a passerby or other unwanted things. In case it is going to be a groupfie, fill the frame with all the muses.
5) Right distance: Depending upon the close-up you intend to take, keep your gadget at the right distance. Also, ensure that your hand does not get captured while you click the picture.
6) Good filtering and photo editing tools: For a quick upload on social media platforms, your gadget should have first-rate photo editing tools. You can also enhance the quality of your picture by using the filters, without worrying an ounce about your skin-state.
7) Fast camera response while clicking the photo: Another important technology aspect that helps in clicking the perfect selfie is camera response. If your camera is not responding fast you won't be able to hold the pose for longer. At the end all the frustration owing to click response will reflect on your face and ultimately spoil the selfie.
8) Practice in creating an appropriate angle for an adorable selfie: While you click the selfie, look straight at the lens rather than on your image in the gadget. This helps is clicking a better image. In case you want to pretend a natural pose, then just look away from the gadget.
We have lots of technology breakthroughs that are specifically done to make the selfies easier and better. First there was this 'Selfie stick', and now Asus is launching an exclusive selfie phone with the name 'ZenFone Selfie'. I wonder what features would this "dedicated-to-clicking-the-best(est)-selfies' phone hold. It clearly claims to have a 13MP front-facing camera and a selfie panorama mode, which will be quite lucrative from selfie point of view. I am really looking forward to this selfie-based technology, and would love to see the difference it brings in the quality of selfies. If you would like to go through the manual of the slefie ZenFone click here.
Image Courtesy: Google