Summer Essentials-Basics Of Oily Skin Care
Hi Everyone,
Bestowed with oily skin, I need to take its utmost care in every season. In winters, it has to be saved from dryness and in summer season acne pose another threat so I have to be in constant vigilance to keep bad skin conditions at bay. In fact, I feel that summers demand more struggle in order to keep oily skin healthy and acne free. I need to control shine and zits while balancing moisture and hydration levels. I do not devote much time on skin care, but here are a couple of tips that I follow on regular basis. Doing so, lessens the average time required for skin care and keeps the skin healthy every day.
1) If you are passing from acne phase, you may use salicylic acid face wash. Salicylic acid unclogs pores and provides relief from painful zits. The recent salicylic acid face was I have used is L'Oreal go 360 clean anti-breakout. Plus, you can read this post to know all other salicylic face washes I have used so far.
2) In my every skin care post you will find this suggestion: "drink loads of water". Water is a significant constituent of our body and skin. In summers, the hydration level of our body plummets, resulting in dry and wrinkled skin. To add to the woes, oily skin becomes flaky as it is not protected by heavy moisturizers. People like me who have oily skin cannot rely on thick moisturizers for the fright of acne breakouts, so we need to hydrate our skin by drinking loads of fluids. That is the one of the natural mediums to keep it hydrated, and at the same time acne free.
3) Resort to citrus packs as they control the unwanted sheen and prevent the skin from breaking out. You can either go for readymade or homemade face packs. Usually, if I am using homemade face packs, I add lemon juice or curd or orange peel powder to get rid of excess oiliness. These packs do not only provide a relief from shine but also lighten sun tan. You can also apply aloe vera homemade face packs or orange peel powder face packs for flawlessly hydrated skin. Besides, I rely on fuller's earth (multani mitti) in summers to get relief from scorching sun.
4) As in summers, we spent most of the time in ACs so are skin gets flaky. Yes, even my super oily skin starts looking dry and flaky if I spend more hours in an AC confined room. To curb that dryness, I follow a stringent scrubbing routine. If the scrub particles are granular, I use it twice a week but in case they are very minute I resort to three times scrubbing a week.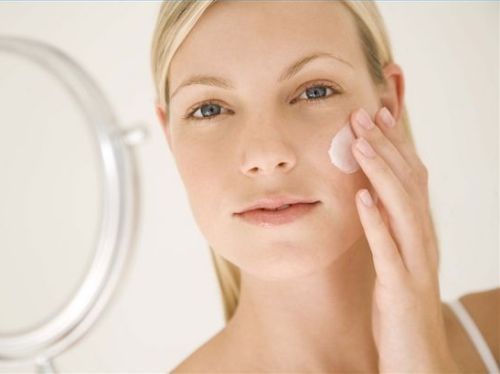 5) Keep dry tissue papers or bloating papers handy. I always find it tedious to use wet wipes on face as they wipe off the makeup as well. Unless you do not wear makeup, wet wipes are a good option. But in case you do, always use dry tissues to get rid of the extra shine.
6) Tea tree oil also helps in keeping the oily skin hydrated without ripping off every last drop of moisture. You can invest either in tea tree oil or tea tree oil infused products for that extra ounce of care.
7) Always shield your skin with SPF, even when you are staying indoors. After my dermatologist's recommendation, I apply SPF 50+ sun screen every single day to protect my skin from harmful sun rays and all other elements present in the atmosphere. If you have to wear makeup, wear it on top of the sun screen, make it a part of your basic moisture routine.
8) In case you spend most of the time under the sun, it is imperative to keep applying sun screen after every few hours.
9) Clean your face before going to bed. Especially for oily skin, bed-time cleaning is very important. It unclogs pores and prevents acne.
10) Oily skin people need night cream as much as dry skin people do. It is always a good idea to apply night cream on a clean face in order to repair and rejuvenate the skin while it is at rest. But always ensure that you go for the oily skin variant of night cream.
Hope you will benefit from these tips. I would be happy to know if you add to add any other suggestions.
You may also like reading these related topics
5 Aloe Vera Homemade Face Packs For Hydrated Flawless Skin
5 Instant Homemade Face Packs Using Orange Peel Dry Powder
5 Natural beauty benefits of lemon juice
5 Skin Care Tips For Healthy And Glowing Skin
5 'Instant Glow' Skin Care Tips From Kitchen
DIY- Homemade fuller's earth and honey face pack for soft and glowing skin