Today, I am introducing yet another new product from one of my favorite makeup brands i.e. Sugar Cosmetics. Actually, Sugar Cosmetics Goddess Of Flawless SPF30 BB Cream was launched in the month of November since I was touring Canada at that time so did not get an opportunity to post the review. Fortunately, this lag gave me ample time to test the product. During those touring days, I just used this BB cream as a makeup base skipping foundation all together. Now that I have essayed this product with and without moisturiser/primer I am in a better position to put forth my experience with it. With further wait, let's go through the review.
What the product says
For all the times you've struggled to perfect the "no-makeup" makeup look, there is now an answer! Introducing the SUGAR Goddess Of Flawless SPF30+ BB Cream whose ultra-lightweight formula sinks into the skin with the ease of a moisturiser while shielding it from the sun with its in-built SPF30+ protection. With a luxurious matte finish that guarantees an entire day with a sweat-free face, you now have front-row access to beautiful glowing skin! So go ahead – bin your primer, foundation, moisturiser, and sunscreen – because, this little beauty does it all and delivers a flawless finish in one simple step.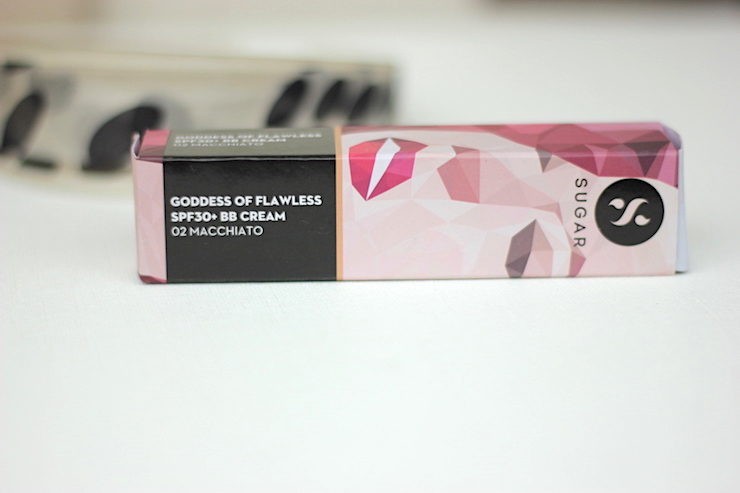 My take on 'Sugar Cosmetics Goddess Of Flawless SPF30 BB Cream'
Goddess of flawless BB cream comes in a cardboard that has typical Sugar cosmetics look. It contains the brand's logo, ingredient list, retail price and shade name. Inside the box, there is the black tube that has got matte appearance and brand's logo in sheer white. It has a screw open cap and a small nozzle, which actually allows controlling the amount of product. Overall, the packaging is travel-friendly (since it is a 25ml tube it can be easily carried in the handbag while traveling), hygiene and compact.
Sugar Cosmetics has launched this BB cream in four shades- Latte (light), Macchiato (medium), Chococcino (medium-tan) and Americano (tan). I believe these four skin-perfect tints would be appropriate for most of the Indian skin tones. I have got the shade Macchiato (medium) for my wheatish complexion. It looks little darker when first applied but once it gets blended it almost gives the desired look that neither looks quite dark nor very whitish.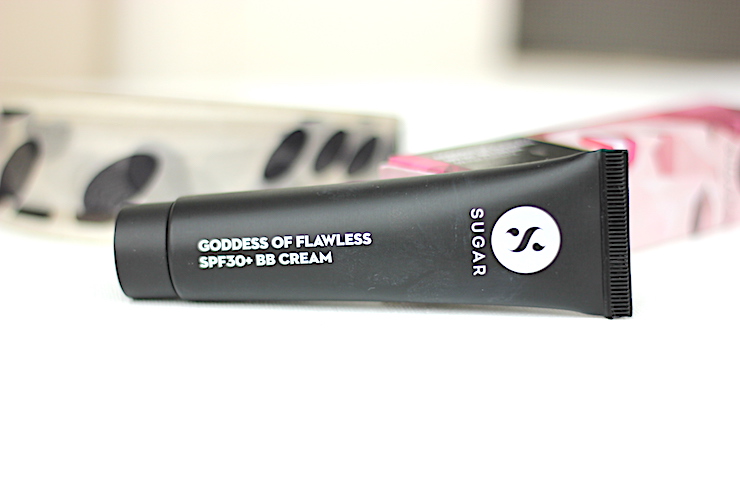 I like the creamy formula of this BB cream. It makes it easy to spread and blend on the skin. I start with a pea-sized amount and dab it all over the face focusing on the scars and underneath the eyes. Once the troubled spots are covered, I apply it to rest of the face using the fingertips. For an even application, slowly blend in curricular motion. If you do not want to make your fingers dirty, you can also use a foundation brush or makeup sponge or that matter. But I find fingertips more convenient as they save time and give a naturally evened look. I apply it on well-prepped skin i.e. after applying a thick layer of moisturiser. This makes it even easier to work with and adds to the flawless finish. It has a buildable coverage so on pigmented areas such as around the mouth I usually apply it in layers.
It makes the skin impeccable i.e. no more open pores and blemishes. I love the soft matte finish it gives as it makes the shiny look go away and keeps it like that for around 5 hours. Being blessed with oily skin, I always suffer from greasiness. The normal drugstore foundations do not cater to this problem and if I apply compact on top of the foundation it either makes the skin look cake(y) or leads to break up after some time. I am glad that this BB cream addresses the greasiness problem and keeps the skin matte yet moisturised for a long time. The fact that it shields the skin against sun makes it an even more promising product, not for winters but all days every time of the year.
Plus, this product is free of parabens, oils and mineral oil. It also claims to be dermatologically tested and 100% safe for the skin. So if you have acne-prone or sensitive skin you can probably try this cream.
This is the first time I am ever using a BB cream; before I used to follow the traditional base-makeup steps i.e. applying a primer and foundation to smoothen out the skin. Since I have started using the BB cream I find it an easy substitute to the foundation. Especially, when I have less time on hand this BB cream does the job for me in just a couple of minutes. Now that I know it is a time savior I am surely going to keep one in my vanity and handbag all the time.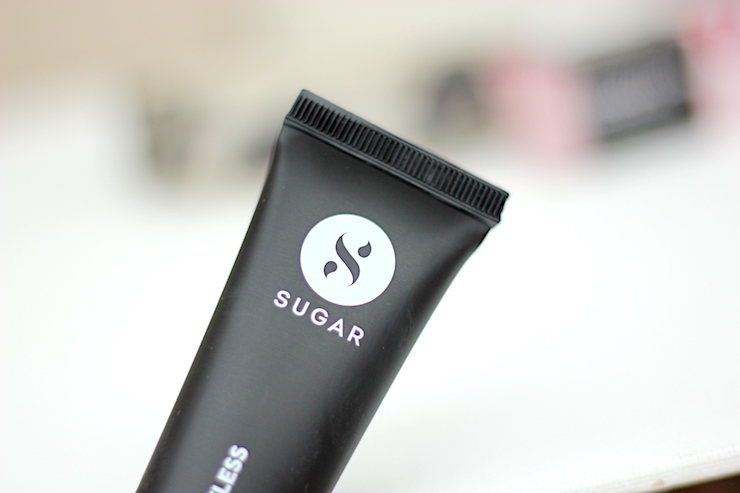 Things I like about 'Sugar Cosmetics Goddess Of Flawless SPF30 BB Cream'
– Easy to blend.
– Feels light and comfortable.
– Provides medium coverage.
– Soft matte finish that gives almost an air-brushed look.
– Does not cause any dry patches.
– Moisturising formula.
– Stays for good 5-6 hours.
– Minimises the appearance of pores.
– Protects the skin from the sun as it has SPF 30.
Things I do not like about 'Sugar Cosmetics Goddess Of Flawless SPF30 BB Cream'
– Contrary to the claim, it works best on a primer or moisturiser.
Price of 'Sugar Cosmetics Goddess Of Flawless SPF30 BB Cream'- Rs 799
BABE Rating- 4.75/5
Final Word- Overall, I am in love with Sugar Cosmetics Goddess Of Flawless SPF30 BB Cream. Since I have started using this product my life has become easier. With a kid it becomes difficult to spend that much time on makeup, fortunately, this BB cream makes the skin smooth and clear in no time. Now, it takes me 1/5th of the time to do my makeup and from the moment I have started using it, I am actually able to think of doing the makeup before stepping out of the house. I would recommend this product as it is blend-able, lightweight and mattifying, and obviously become it consumes less time and give long-lasting results. If you a makeup lover blessed with oily skin and a new mommy you should definitely need it in your life.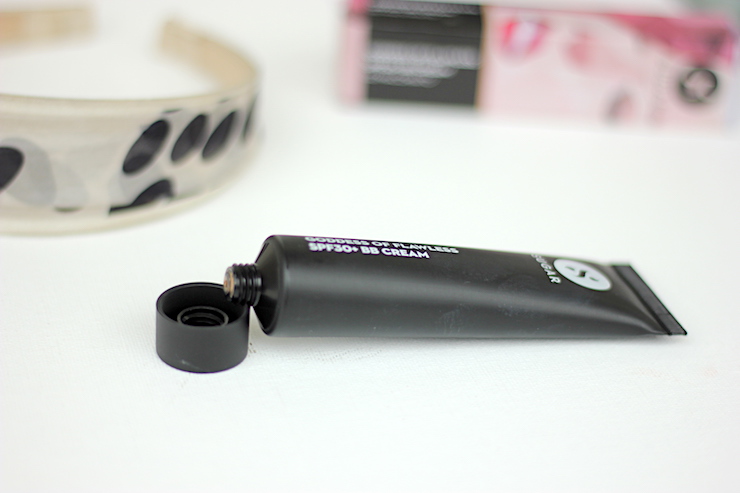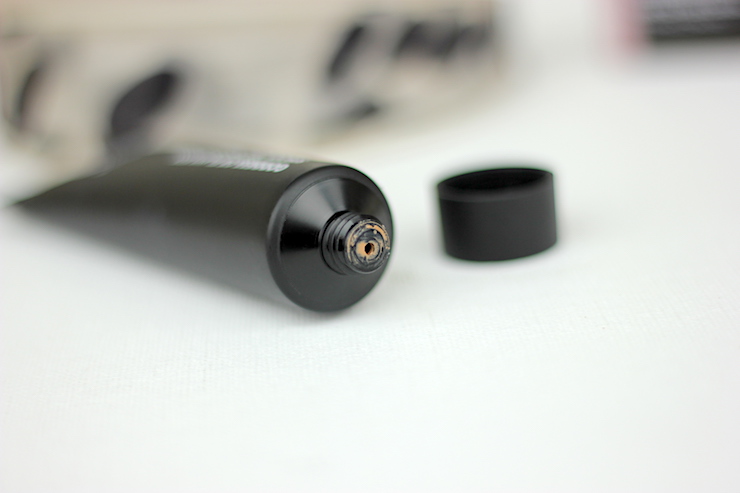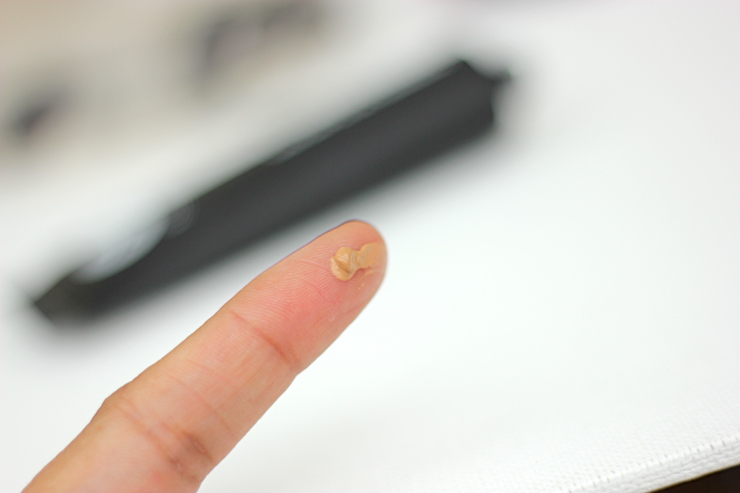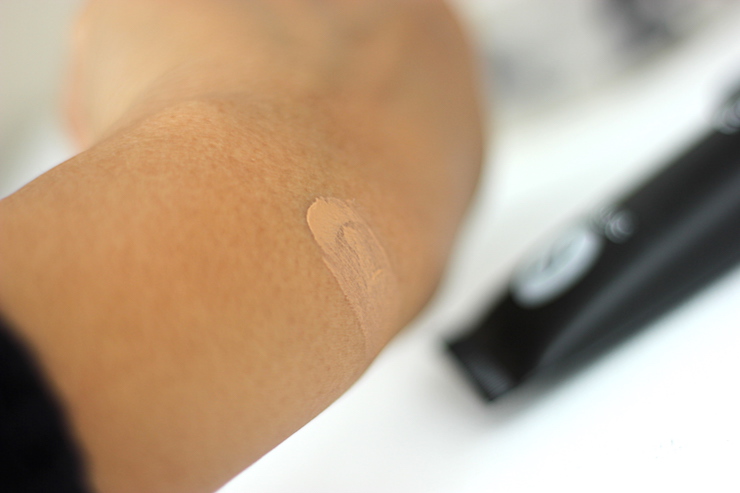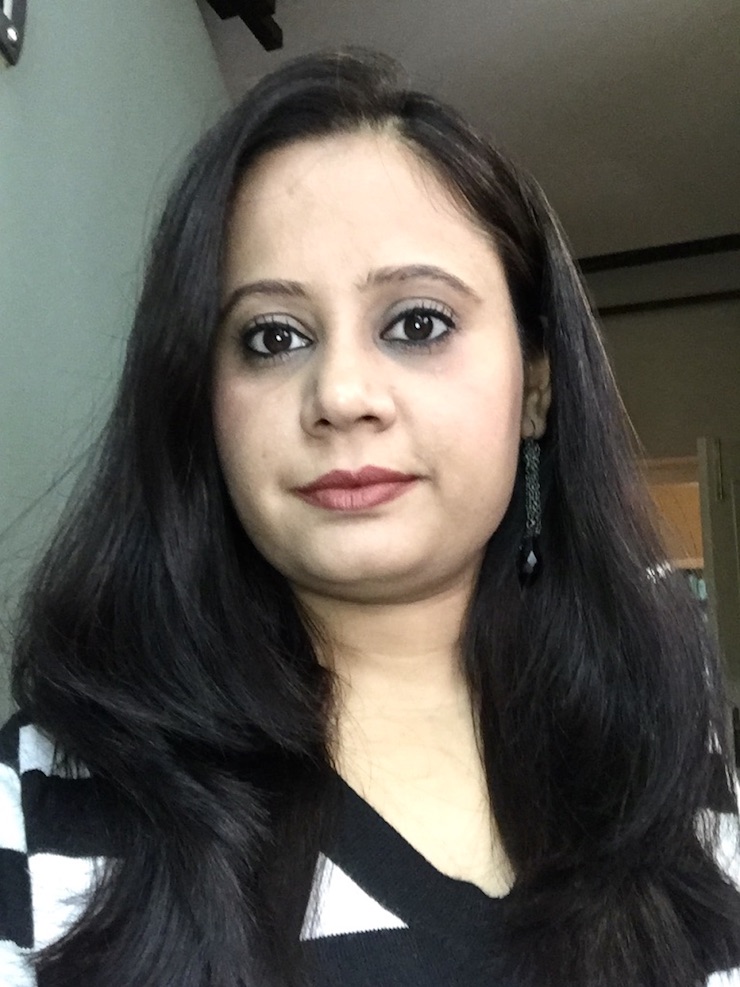 You might also like reading these related topics