Just like a good or a bad hair day has an impact on the mood, a good or bad hairstyle too has a huge bang on the look. Hair accessories play a significant role when it comes to hair styling. Often, I have seen girls concentrating on the gaudy & party wear accessories but seldom paying much attention to what goes best with everyday wear. Most of my errands run in casuals or formals only so if I do not pair up the right hair accessory with the right ensemble, I might downplay the attire as well. So, you see, for me decking up is incomplete unless I have the right accessories to team up with the dress. Today, I am going to introduce a hair accessory brand "Scunci". It is a fashion-forward hair accessory brand that has products for all age groups. No matter if you are 1 or 60 you will get definitely find a lot of stylish and appropriate "Scunci hair accessories" in Scunci's wide variety of products.
Sucnci has categorized the products into seven different ranges – depending on the outfit, age, occasion, technology etc. The ones that are my top favorite are the Active and Effortless ranges. Active, as the name implies is for sportswear. I am a disciplined person when it comes to workouts. I do heavy workouts and do not get satisfied until I see those first drops of sweat dropping down from the scalp to the temples and right down to the cheeks. So I am always in a need of hair accessories that keep a strong hold on the hair, and do not slip away when the hair is all sweaty and slippery. Plus, the accessories should be lightweight and fashionable too. I am glad that I could find all these qualities in the Scunci products, and since I have started using them I do not see any looking back.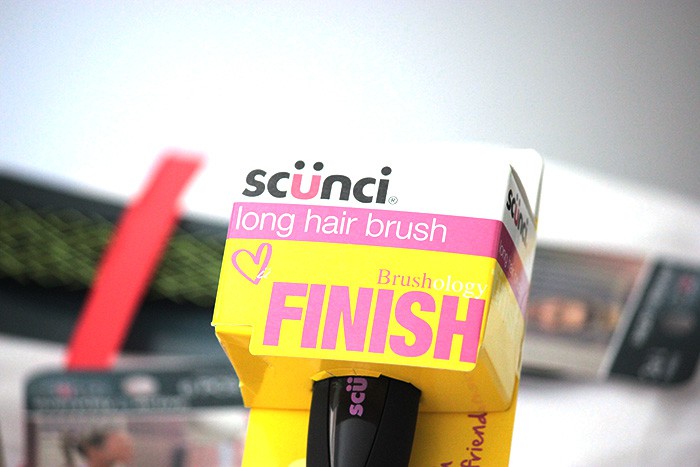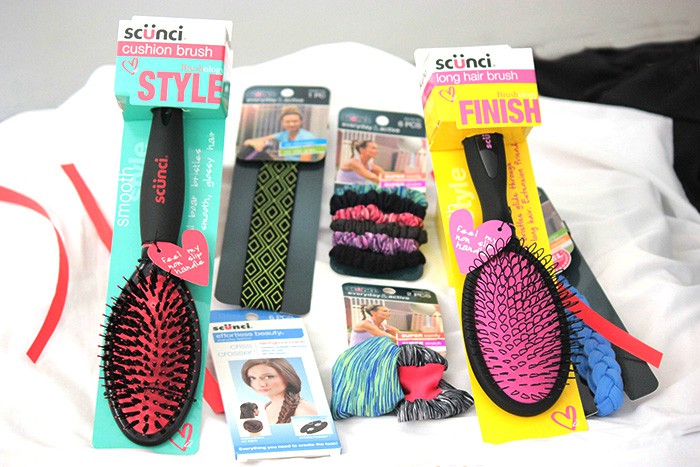 The second range that I like the most is the 'Effortless beauty'. It encompasses all the basic amenities such as elastic bands, fashionable clips, head wraps, and tools to style the hair. Since most of the times, I have less time on hand to experiment with different hairstyles so the tools like pin twirls and criss-crosser come in handy. If you are not an expert in braiding and high updos these tools can help you in bringing perfection just at the snap of a finger. I am already using the criss-crosser and I am so happy with the different results I could get with it.
Well, besides these two ranges the brand also has a specific range of brushes – Brushology. It comprises of all sorts of brushes & combs- dry shampoo brush, straightening brush, paddle brush, detangling combs etc. I have the long hair and cushion brushes, and they are quite convenient to use. Plus, they do not let any static charge to be formed while I brush the hair. This has been a frequent problem for me but fortunately resolved now. Anyway, coming back to the ranges, there are few others as well – Comfy collection, No slip grip, Scunci girl, and Electrical.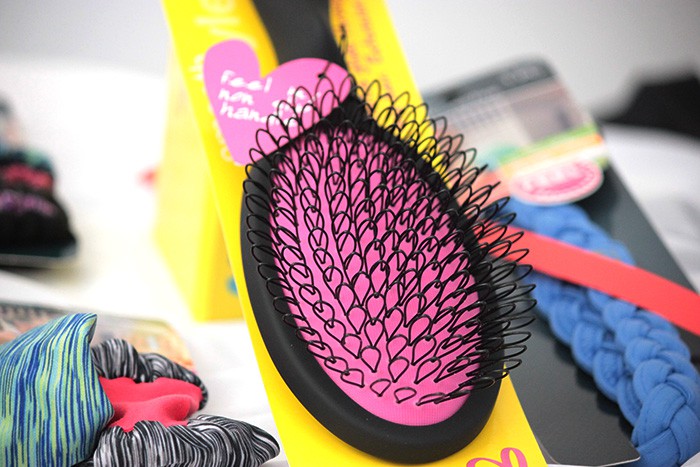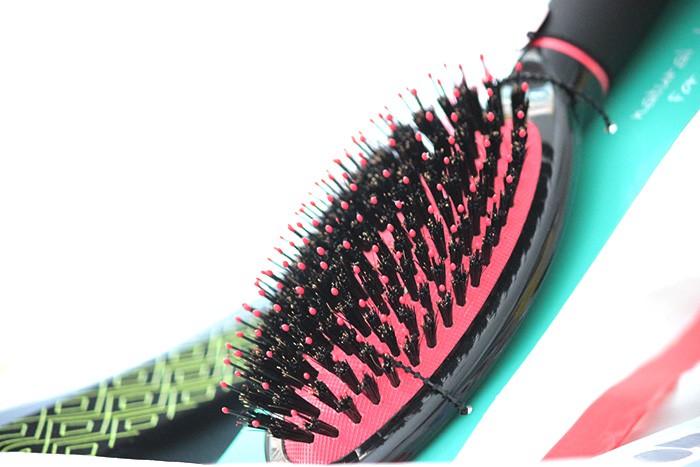 So, now you see why I find Scunci a one-stop shop for all age groups when it comes to hair accessories. The cherry on the cake is the affordable price tag for that remarkable quality. Plus, these accessories are easily available at many supermarkets and pharmaceutical stores, so you won't find any problem in grabbing them.
Do let me know if you are already using the products from this brand or you plan to add them to your hair accessory collection.