Saree is the only such attire which is worn in different styles all over India. In some parts of the country, at the time of wedding the brides need to shop for around 21 to 51 sarees. The huge is the pile of sarees the more shopping trips you need to make. I love wearing sarees as they look feminine and elegant. Even when I was shopping for my after-wedding wardrobe I made sure that I kept room for at least half-a-dozen sarees. At that I was oblivious to the art of saree draping but now after four years of marriage I have made a lot of progress in learning different saree draping styles. Coming back to today's topic, I am introducing an online destination where you can buy sarees online – Sareez.com .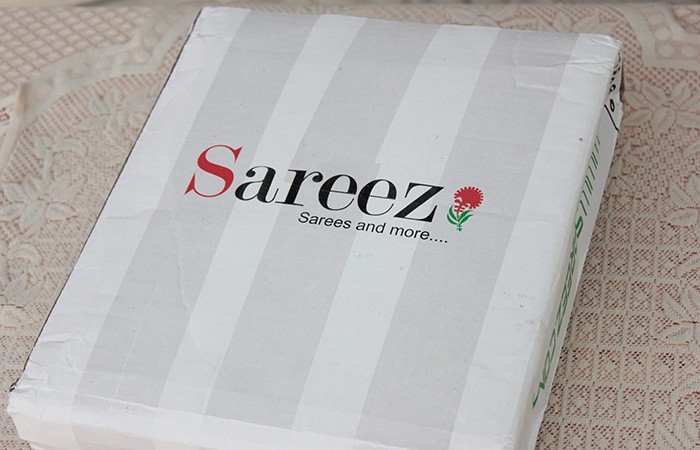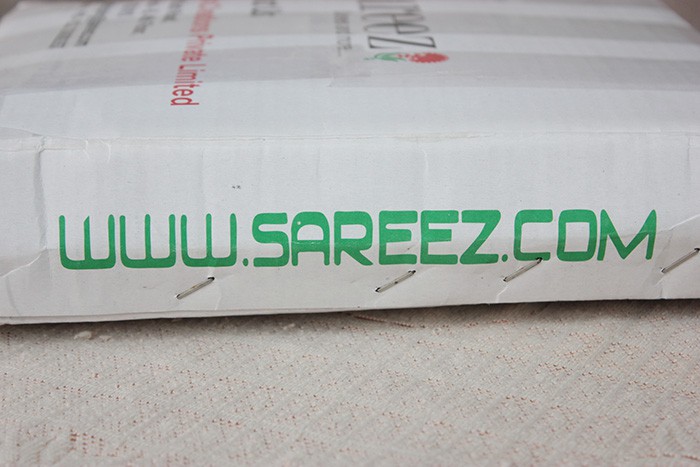 Though I am a shopaholic yet I do not like visiting the stores for same thing again and again. Especially while doing the wedding shopping when we have to buy dozens of clothes these shopping trips become hectic and leave us less time to do other wedding chores. Thank God, now we have an exclusive online store for saree shopping where we can shop for 'n' number of sarees without getting physically exhausted. Irrespective of the sweltering, humid, cold or rainy weather, near or far store distance, day or night time we can shop at sareez.com. Good mood is the only prerequisite for online shopping for when you are not in good mood you end up purchasing wrong products. So just smile and shop
Sareez.com is an online store that has a variety of collection in sarees, wedding lehengas, sherwanis, salwar kameez, kurtis, gowns etc. The store also has mens and kids wear in addition to handloom stuff. It has latest designs from casual to party wear in good price range. And, when you got such wide range of clothing that fit into the budget why physically go to the offline stores. The brand has sent me a sample saree so that I can see the quality myself. It is a beautiful blend of kanjivaram and cotton with golden detailing. The saree has rich ethnic beauty and is perfect attire for wedding and traditional functions. To verify the quality details I got the quality approval from my Mom. She wears sarees a lot so I thought she would be able to judge it well, and when I shown the saree to her she was impressed with the designing and contemporary mix of silk & cotton. She liked the bright party wear color of the saree and its border as these are the main parameters that define the wear-ability of a saree. According to saree, it is a beautiful piece of art for traditional functions and the design & fabric would suit all age groups.
Here are some of the salient features of sareez.com:
1) It offers on-time delivery service, which is a guaranteed service. To avail this offer you need to provide the correct requisite details like measurement , shipping address along with local contact no.
2) You can make the payment in any currency although they prefer Indian Rupees and US dollars. On non-Indian currency, the current rates of exchange will be applicable.
3) If you do not have an internet banking account and you reside an India, you can opt for COD option.
4) It provides free shipping across India.
5) They make faster shipping, usually same day.
6) They also stitch the blouse and petticoat for you by just paying a small extra cost. You just have to provide them the measurements to get the garments along with the saree.
7) Sareez.com has good range for casual, formal and party occasions.
8) They have good range of sarees that fit in everyone's budget.
9) They have live chat facility available on the website, so get your doubts cleared before you make a purchase.
10) It has an easy return policy. All you need to do is send an email to [email protected] & [email protected] within 48 hrs of receiving the product with your order no. & product SKU code.
Sareez.com is a pretty good destination for saree lovers, and an excellent one for Indian brides who need to make huge saree purchases for their weddings. Now, the brides do not need to cancel their pre-bridal skin pampering sessions just to make a visit to the saree store. 😉 In fact, this website is not only for the brides, the grooms too can find a good variety for themselves. I did not dig deep in their sherwani collection but at first glance it seemed to have elegant designs in sherwanis as well. I hope you will enjoy visiting the website and make good use of your precious time.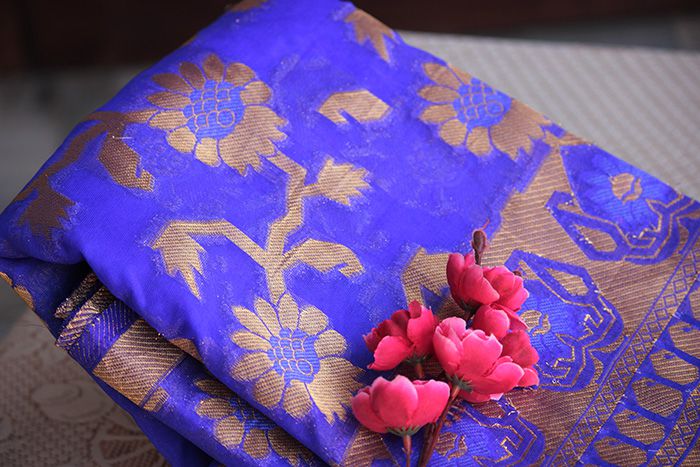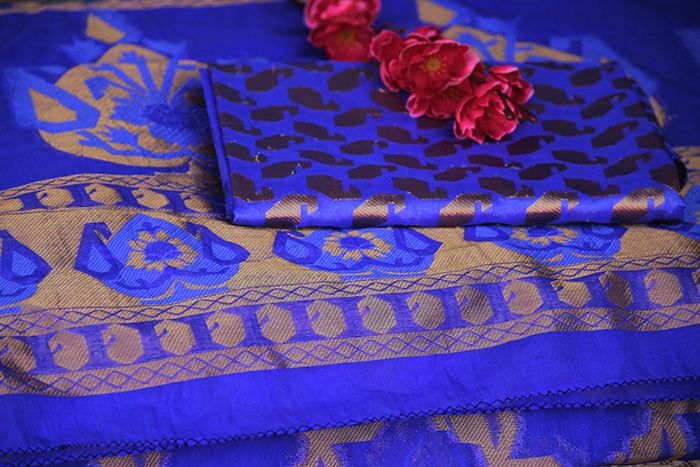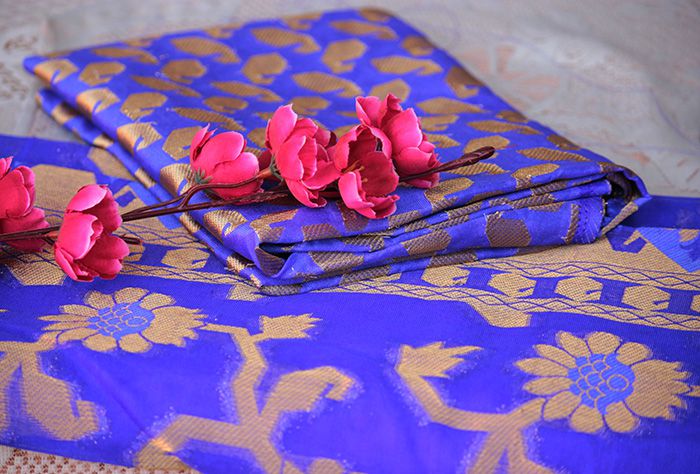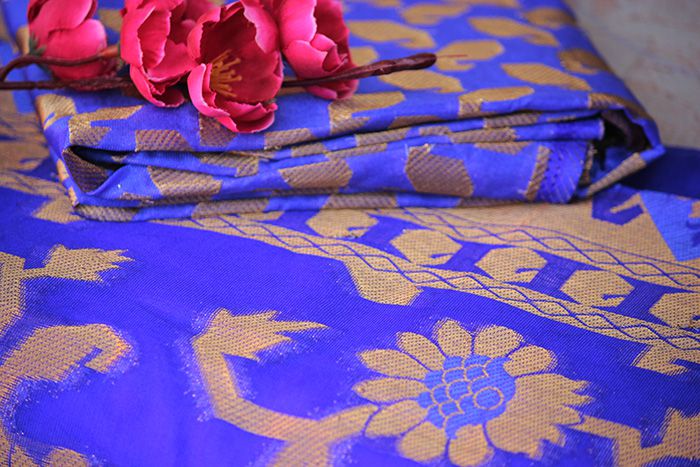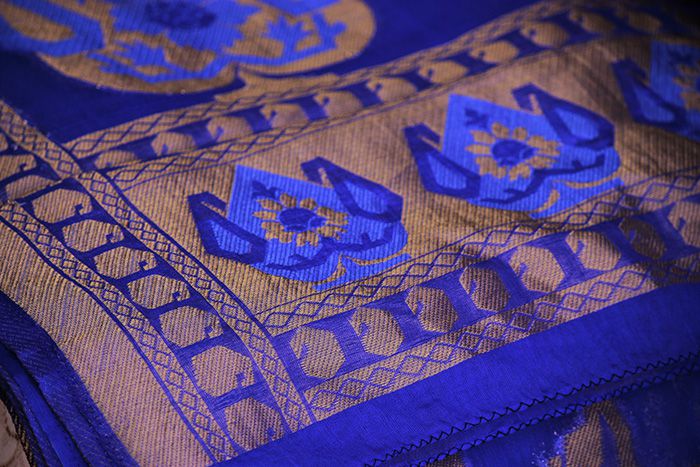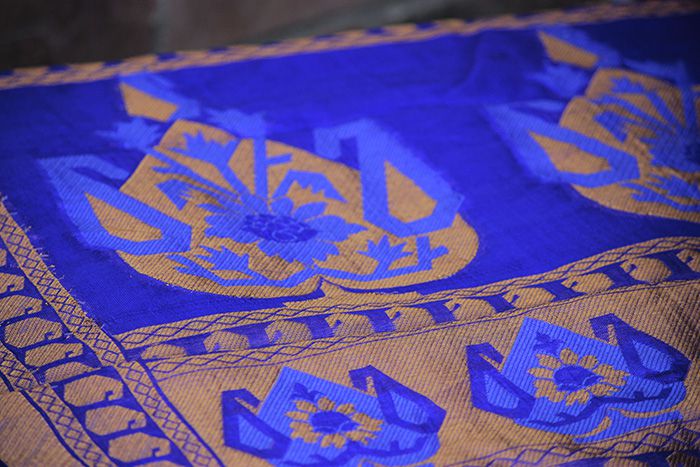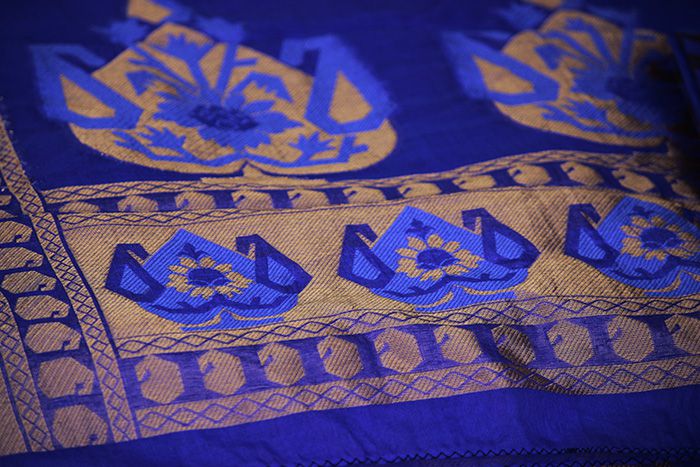 You might also like reading these related topics
Organic Ubtan Scrubbing and Massage at Four Fountains SPA, South Delhi
Now Indian Brides Can Also Opt For Wedding Guest Books To Relive Precious Moments… For Eternity !