Being a hoarder of cosmetic products, I love exploring new shopping places – online and offline. And, since I had to travel to Australia I was looking for an affordable marketplace from where I could buy everything I needed for this trip. It was then that I got to know about Aplava.com. Deriving its name from the Sanskrit origins,Aplava is a home of various national and international brands. It does not just encompass the cosmetic items but also has a beautiful aromatherapy range for the divine atmosphere of a loving abode.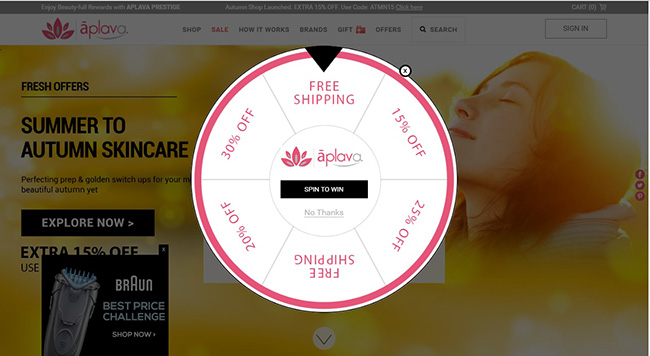 Segregated in different categories such as 'Personalized beauty', 'Just arrived', 'Ask the expert' this website offers wide services to the customers. You can get expert advice for your skin and hair types by clicking on the 'Ask the expert' option. The 'Just Arrived' section contains all the new products on the website and I personally feel that it is quick way to see what new products have been put up and avoid spending time in filtering the new ones from the old lot. Most of the products on this website are at a discounted rate, so you will get them at cheaper price as compared to other marketplaces and offline stores. Moreover, the short listing is easy as they can be segregated according to the brand names. The website provides free shipping on orders above Rs 999.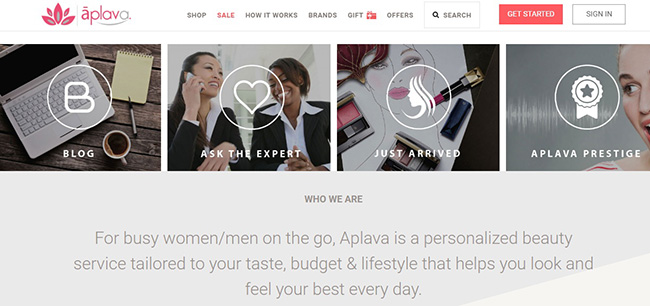 When I was placing my order, I bumped into technical glitches but that was because it was being renovated. The 24/7 support staff was quite helpful and helped in overcoming the technical problem. They were quite helpful and kept following up until the order was placed. In case, the website is not loading on google chrome browser then clear up all browsing data history and it will load in no time. Going by my experience, I would say it works best on google chrome and internet explorer browsers. If you still combat any issue, do not hesitate contacting the customer support as they are friendly and helpful.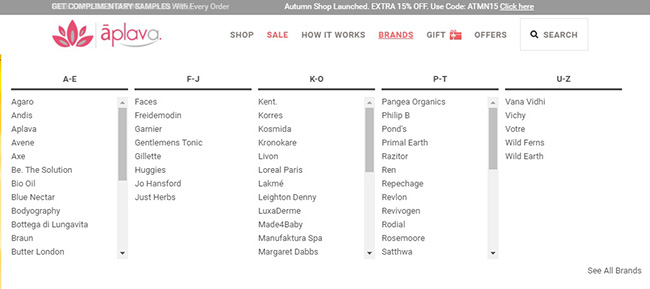 The best part that I liked about Aplava is that products are listed according to skin problems as well. So, let's say you have dark circles and you are not sure what product to choose you can simply go to the Skincare -> Eyes -> Dark Circles section and it will show you all dark circle removal creams available on the website. I love exploring best lip balms online, so my favorite section is where they have a wide range of lip balms from brands like Maybelline, Natio and Avene.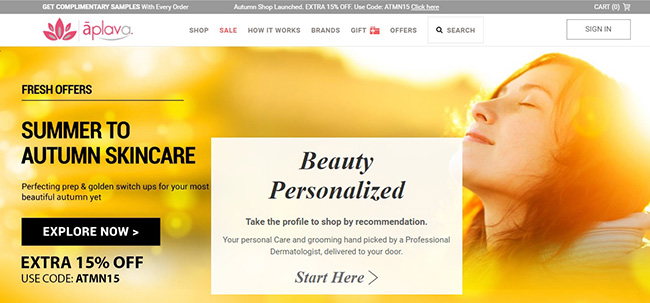 The shipment of the order is done immediately, and they also provide a tracking number which via which we can see the status of the order anytime. This facility proved quite helpful for me as most of the time I am not at home and if I know when the parcel is going to arrive I can arrange for the reception. Overall, I am quite impressed with the quality and support provided by Aplava. The discount rate is appealing too, and I am sure it would make it shop from the website time and again 