What do you instantly think of by the phrase effective skin care? I bet your answers vary, but of those who've used Obagi Skin Care products atleast once during the course of their life, will be almost compelled to agree that Obagi Product line is the clear winner in terms of being a trusted brand with effective results. The products may not come easy on the pocket, but your skin will love it like second skin. And there is absolutely no reason you will want to part your skin from it again. One product that is a must try for everyone who has or has not tried Obagi Skin Care yet has to be the Obagi Clear which is also one of the best and most popular products in the Obagi range of products. Obagi Clear is an advanced specially formulated product which is used best to eliminate Rosacea which is a skin issue, and also it helps treating other skin problems.
Rosacea is a very common skin issue in people; just the severity varies from making it unnoticable to highly annoying and stressful for the sufferer. Obagi, determined to solve this specific skin problem in most people thought it to be best to conduct a research on it to help formulate the perfect skin care solution based on the experimentation and the objectives of the research. They worked dedicatedly towards designing a formulation suited to all skin typed with varied level of issues to come together to a combined rescue. This was in the form of the wondrous product Obagi Clear. The skin system comes with a gentle cleanser, a gel, a hydrating complexion corrector as well as a balancing sun protection cream.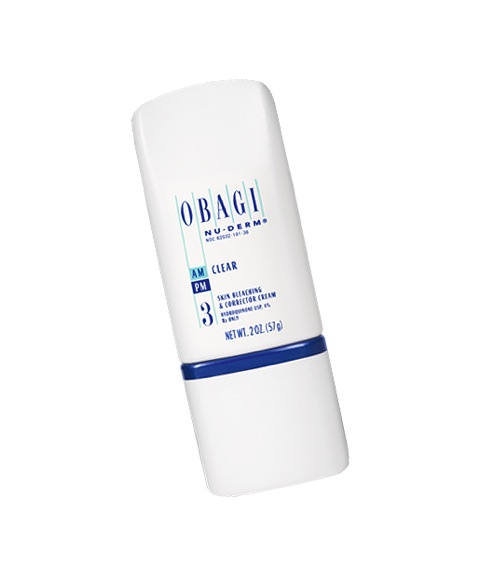 The Obagi product came from the Nu-Derm Skincare line. It is designed precisely to solve skin care problems including skin damage, pigmentation, aging, age spots and others besides Rosacea which it is sure to help with. The product is designed also to whiten and brighten your skin. The active whitening ingredient in it is hydroquinone that is also prescribed by many dermatologists to fight skin pigmentation. Hydroquinone also helps block your skin from harmful substances including sun's ultraviolet rays as well as dust thereby curbing problems related to aging and pigmentation. Also, it will help you get rid of discolouration of the skin and even the skin tone giving you a balanced complexion.
The Obagi Clear cleanser too contains aloe vera juice and the topical gel has the main ingredient Metronidizale which is responsible for healing various skin issues. The Obagi Corrector contains an active anti inflammatory agent that helps lighter skin and also soothes your skin. It is constituted mostly of Lavender, Liquorice and Sea Whip all of which give a natural relaxing effect as well as heal from within. The Obagi Clear for sun protection has highly active ingredients providing a specialized degree of protection.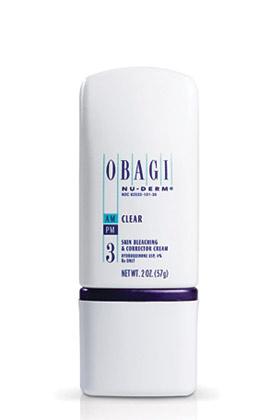 The Obagi system has proved to be satisfactory for millions out there. With the miraculous potion they are, they won't be a little pinch to your pocket despite the price. They maybe hard to find but good things never come easy. Do not rely on it for treating your acne prone skin though for the formulation has very little to do with treating acne, but for most other skin issues it can be your solo rescue and prevention.
Obagi Skin Clear products are not indulgence, they are investment. So are you doing your skin the favour yet?
You may also like reading these related topics
The Obagi Nu-Derm System: What you must know of it !
Image Courtesy: Google