I bought MAC prep+prime fix+ spray around my sister's wedding. This spray claims to keep the makeup intact for long hours, and I knew I would be wearing makeup all day and night long in those few days so I went ahead with this purchase. To know if it did the job it was bought for keep reading this post.
What the product says:
A lightweight mist of water packed with vitamins and minerals, infused with a blend of green tea, chamomile and cucumber to gently soothe and refresh the skin. Gives an instant boost of hydration while delivering a soft sheen to refresh and finish makeup.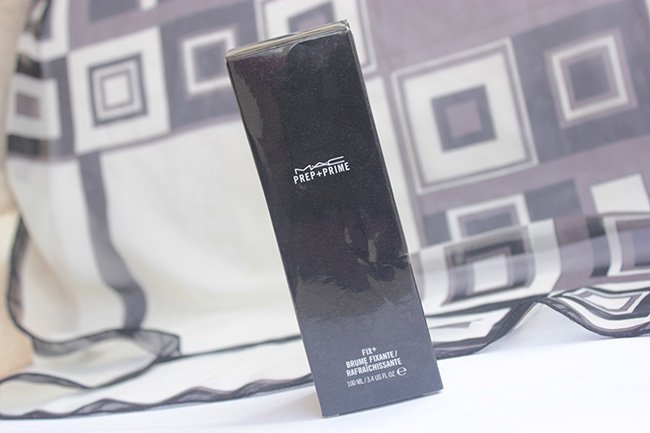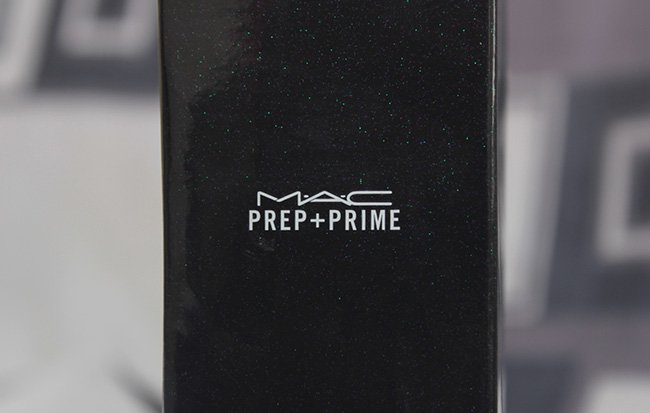 My take on 'MAC Prep+Prime Fix+ Spray'
MAC prep+prime fix comes in a black shimmery carton that has all the details such as usage instructions, ingredients, etc mentioned on it. The box contains a tall cylindrical bottle which is transparent and is based on spray pump mechanism. The black nozzle of the bottle can be locked in and locked out. I like the concept of keeping the pump locked when the bottle is not in use as it saves spilling-the-beans around and of course, as this is an expensive product who would not want to save every bit of it. That being said the locking system has not been functioning properly for me right from day 1. I had tough time in making it work, and at one point I was almost ready to get the bottle exchanged but before I could do that it splashed cool mist on my skin. Till this day, I have to do manual intervention in fixing the nozzle in and out of the locking system to make it work. It might be a problem with this lot, but if I purchase it next time I will check this thing at the counter itself.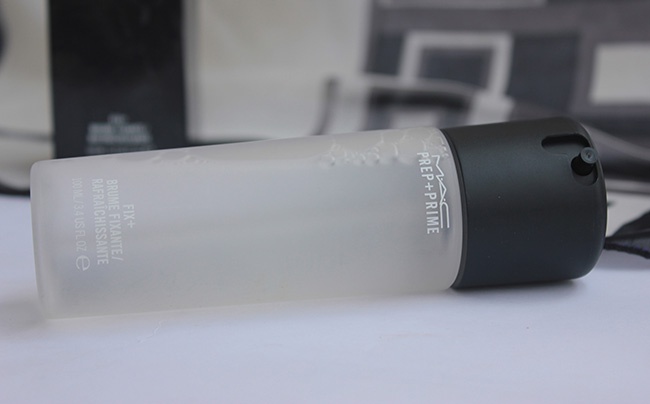 It is a colorless liquid with consistency as that of water. It is infused with skin beneficial ingredients such as green tea, chamomile and cucumber. It has very light cucumber fragrance which feels great. Other than that it does not have any feel to it; it looks just like water and it has numerous benefits. It makes the skin feel cool and refreshing, which is a good thing especially in the scorching hot weather. As I said, the locking system of bottle is not working quite well. Every time I have to use this I adjust the nozzle to make the pump work.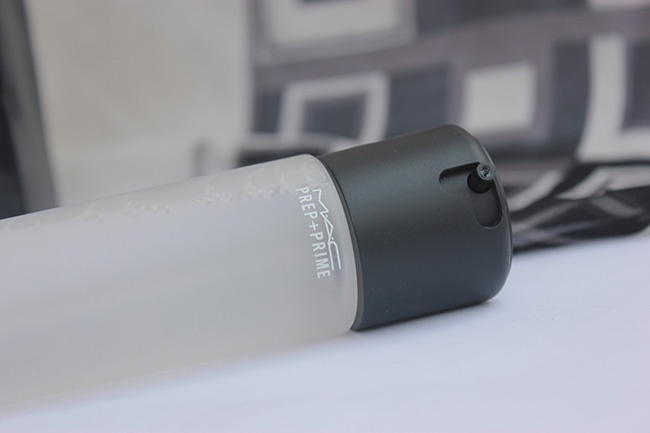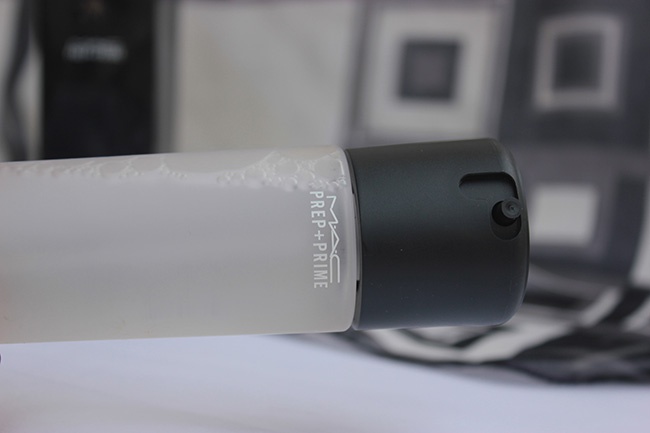 For usage, I hold the bottle at full arm's length away from my face and spray evenly – first on right half of the face and then on the left half. It is recommended to hold the bottle 12 inches away from face while spraying otherwise it can cause the makeup to run down. Or you can take somebody else's help in spraying this mist. Usually, I apply it to finish the makeup as it helps in increasing the longevity and keeping it intact for long hours. It works on all types of makeup be it liquid foundation, eye shadows, concealers, whatever. It is extremely helpful if you are applying makeup on dry skin, as it will take care of the dry patches and saves the makeup from breaking. Though it helps in keeping the makeup in place but on my oily skin it adds extra sheen which is ok when I am going for a glossy or dewy makeup look but on matte looks I do not spray MAC prep+prime fix.
To control the extra shine I always keep some dry tissues handy especially when I am wearing makeup. I do not mind the sheen when I am not wearing makeup  . So, from shine perspective, in winters this would be acceptable as my skin does not ooze much oily and this spray balances the healthy look.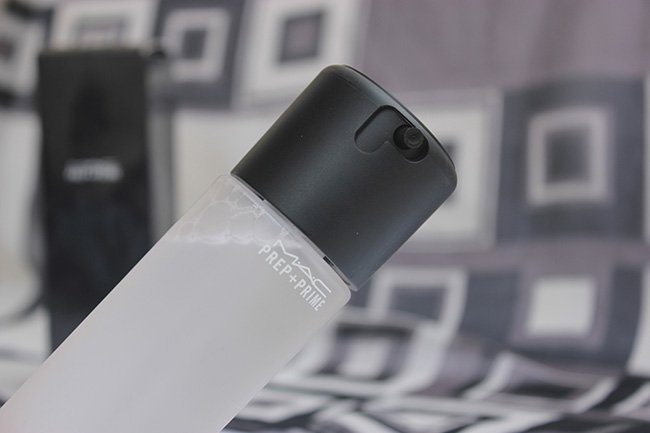 Apart from fixing the makeup, it also helps in refreshing the skin and making it radiant. Especially, in summer season I always carry it in my handbag and whenever I feel I need an energy boost I just spray it on my face and it instantly uplifts the mood. It takes few seconds (around 30 – 60 seconds) in getting into the skin, but once penetrated it leaves the skin moisturized with natural glow on the surface. It can be sprayed on bare skin as well, which means anybody can use it to escape from heat.
What I like about 'MAC Prep+Prime Fix+ Spray'
– Convenient to use, if the pumping mechanism works well.
– Adds glow and light moisture to the skin.
– Keeps the makeup intact for long hours, and this is very much needed in summers when makeup can easily run down.
– It has light cucumber fragrance.
– It calms the skins and makes it feel fresh.
– It does not cause skin breakouts.
What I do not like about 'MAC Prep+Prime Fix+ Spray'
– It works ideally for normal to dry skin but with oily skin might experience excess shine.
– If it is not sprayed from a distance it will lead to water accumulation and patches.
– Might not be ideal choice for winters as it gives cooling sensation.
– Pricey.

Ingredients of 'MAC Prep+Prime Fix+ Spray'

Shelf life of 'MAC Prep+Prime Fix+ Spray': Around 3 years
Price of 'MAC Prep+Prime Fix+ Spray': Rs 1500 for 100 ml
BABE Rating: 4/5
Final Word: MAC Prep+Prime Fix+ Spray has the goodness of green tea, chamomile & cucumber. It instant calms the skin and makes it feel fresh. In summer season, in addition to adding freshness it keeps the makeup in place and saves it from running down. When this spray is on I can work outdoors without worrying about meltdown of makeup. It is an ideal companion of normal to dry skin; people with oily skin might need to carry some dry tissues to wipe off the dewiness, if that is not what you like.
You might also like reading these related topics: