Hello my beautiful friends,
Today I am going to review 'L'oreal Paris Base Magique Transforming Smoothing Primer'. I must say its one gem of a product. I have never used primers before until I used this. And since I have used this I am going to incorporate primer in my makeup routine. I always wanted to invest-in something that can hide my pores, and I had been following the reviews of this product from a long time so I went ahead with the purchase. Let's see how it works on my skin.
What the product says:
Transform your bare skin texture:
The 1st smoothing primer that makes your lines and pores invisible for a visible and touchable smoothness. Sensational Velvet Texture. A unique blend of silicon oils and soft light powders create a sensational smoothing velvet formula to refine the skin
– Smooth wrinkles and fine lines
– Perfectly hides pores
– Skin imperfections are corrected
– The rosy shade brings out the translucency on the bare skin tone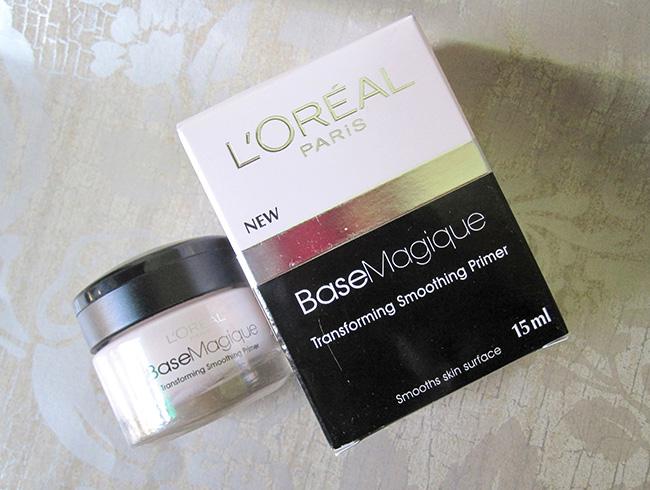 My Take on 'L'oreal Paris Base Magique Transforming Smoothing Primer'
The packaging of the product is very eye catchy, both the outer box and glass jar look nice. The small glass jar has a black plastic cap that fits tightly on place to secure the contents. It is travel friendly packaging – compact and spill-proof. Though it looks classy but the only thing that I do not like about its packaging is that I have to dip my fingers to get hold of the product, and I do not particularly like dipping fingers in product.
It has very thick texture, I thought it would be like cream but it is totally different. It is not at all liquidity, in fact it feels like mousse or whipped body butter. Even if I turn the jar upside down the primer is going to stay inside, and the thick consistency might be the reason that it does not come in a tube form. It has no fragrance at all. It has rosy shade as mentioned in claims but this color does not come up on the skin rather gives a nice and healthy glow to skin. When blended, it goes almost transparent. It is not a tinted primer so will not even out skin tone or hide any imperfections, and just sticks to the role of a primer i.e. enhance makeup longevity.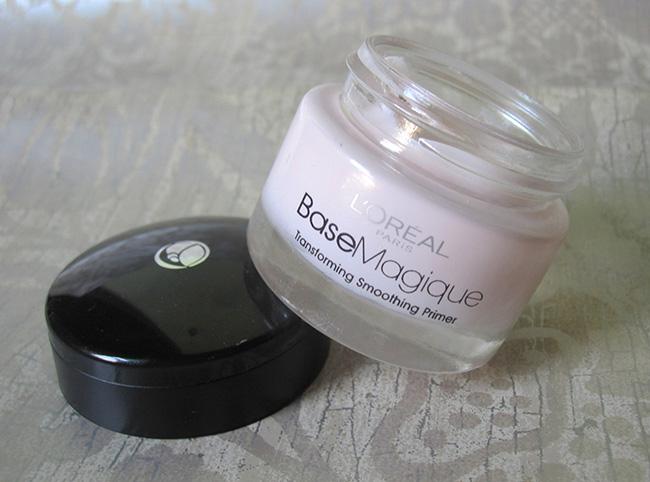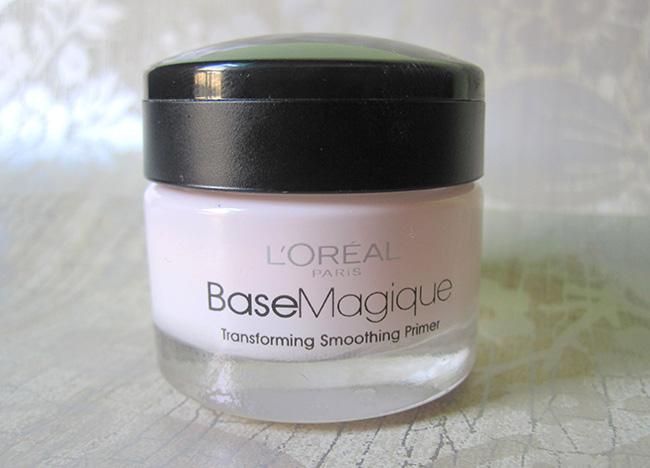 When I first saw this, I thought it was not going to work on my skin because of the solid consistency but voila it worked great on my skin. The thick texture of this product is actually a plus as it gets in to the pores and fills them, making them invisible and blur. I have lots of pores on my T zone, and this primer makes them almost non-noticeable. Plus, it does not make the skin greasy at all instead it gives a matt finish with healthy glow, which looks like your skin is healthy and glowing from inside.
For application, I take pea size amount of product and dot it all over the face massaging gently. It glides like butter on skin, without any difficulty and makes skin smooth. It gives velvety touch softness to skin as claimed, and I am happy that it does what it claims. It does not leave any white cast behind and neither does it clog pores. On my combination acne prone skin it has not even caused any breakouts which is an extremely good thing. After applying this primer when I touch my face, skin feels much softer and smoother.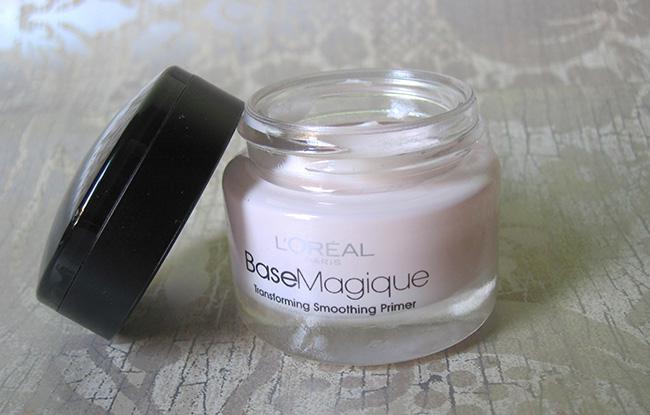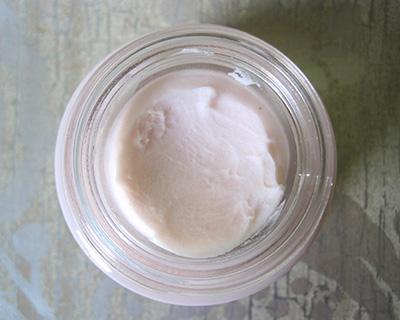 While I was reviewing this product I did a test of applying foundation with and without primer. And, I have felt huge difference in the finish and longevity when the primer was underneath. When primer acts as a base, foundation blends very beautifully and less amount of foundation is required to cover the whole face. The staying power also increases from 5 to 9 hours without any touch ups. Now, my foundation lasts for whole day, even when I spent most of my time under the sun. But yes, as I have oily skin so after 7 -8 hours oil starts surfacing but I am not going to complain about it as it made my skin oily after such a long time which is really fine with me. Sometimes when I don't want to put a lot a lot of make up on my face and still want a glowing and natural look I use this primer as base and top it up with my regular day cream or bb cream to finish the look. I have not used it on my eye lids eyes so I cannot say if it can work as an eye primer or not.
As the tube size is small the quantity looks less, and that's why I thought it would not last for more than 2 weeks. But even when I am using it regularly for over a month now, there is a lot more quantity left in the tub. I am sure it will last for a couple of months.
What I like about 'L'oreal Paris Base Magique Transforming Smoothing Primer'
– It blends easily.
– It gives velvet touch finish.
– It enhances staying power of foundation.
– It hides big pores.
– It does not cause any breakouts.
– It is suitable for all skin types.
– It gives a matte effect.
– It is non-greasy.
– Little amount is needed for one time application.
– It increases the intactness and longevity of makeup.
What I do not like about 'L'oreal Paris Base Magique Transforming Smoothing Primer'
– Presence of silicon can be harmful for people with sensitive skin
– Glass tub can be unhygienic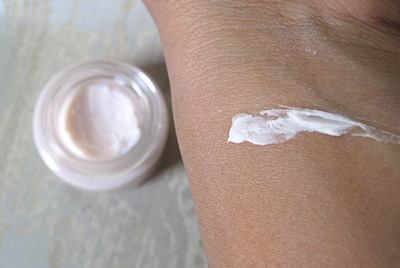 Ingredients of 'L'oreal Paris Base Magique Transforming Smoothing Primer':

Price of 'L'oreal Paris Base Magique Transforming Smoothing Primer': Rs 899 for 15 ml
BABE Rating: 4.75/5
Final Word: I am definitely going to repurchase this primer. It is totally worth making an investment, especially for those people who have combination skin. It works wonders and as I said it is one gem of a product. It gives perfect glow to skin that looks very natural, nothing made up. It does not leave any residue, and blends beautifully like soft melted butter. It does not make skin greasy and also helps to keep the makeup in place for long hours, without the need of touch. I will definitely recommend this to people who are searching for a good primer without burning holes in their pockets.
You might also like reading these related topics
MAC Prep + Prime Fortified Skin Enhancer Illuminateur De Tent SPF 35 Review
Make up Academy (MUA) Matte Perfect Complexion Balancing Primer Review
Tips and Tricks to Apply Makeup Primer