Being a shopaholic and makeup lover, I always see myself unorganized when it comes to arranging the stuff. Be it makeup brushes or store cards I am never able to find the one required at the snap of a finger. In fact, every time I need an eye brush or a discount store card I spend at least couple of minutes in digging it from a pile of similar stuff. That being said, I indeed needed to sort my stuff and organize it. Thankfully, Kinzd Makeup Bag and Leather Card Wallet came on time to make things easier for me… especially the ones that I need almost on daily basis. Now, let's see my review on these two products. But before I jump to that let's read few words about the brand first.
What the brand says
At Kinzd, we're building a new kind of leather accessories business. We have a collection of superior quality, personalize-able, and affordable leather goods. We are deeply committed to quality. All of our leather goods are now produced in our own factory, and we closely monitor every step – from leather hide selection to cutting, to sewing. We specialize in small batch production, allowing us to offer you the greatest variety of leathers and colors possible, and we can truly say that each of our items is carefully handcrafted.
My take on 'Kinzd Makeup Bag And Leather Card Wallet
I will talk about the Kinzd makeup bag first. This is a large nylon bag that can be used to store makeup, brushes or anything for that matter. It can easily accommodate the entire travel toiletry at one place without letting you worry to carry the hair care and skincare products in separate pouches. It has a single compartment that further has a single zippered pocket inside that can be used to store money or delicate jewelry. Besides, there are two nonzippered compartments as well that can be used to store smaller stuff such as safety pins, cotton swabs, etc.
The makeup bag is available in four colors- Black, Red, Dark Blue & Brown. Irrespective of the color, these bags have a golden zip that enhances the beauty and makes it look classier. I have got the red one, which is quite an attractive color. The size of the bag is 33cmx19cmx10cm which makes to large enough to store n number of things. I use it to store my makeup tools such as brushes, sponges, and false lashes. The large size keeps the bristles intact and saves the products from damage.
It is a waterproof, scratch-proof and flexible cosmetic bag. Since the fabric is also nylon, I find it super easy to clean. It can inside any carry or luggage bag without occupying much space. Overall I just love the fact that it can store a lot of stuff and still look elegant. Since I have started using it my makeup aisle looks a lot more organized and sorted. It is priced USD 16.99, which I find is value for money considering it can store umpteen things and easy to maintain.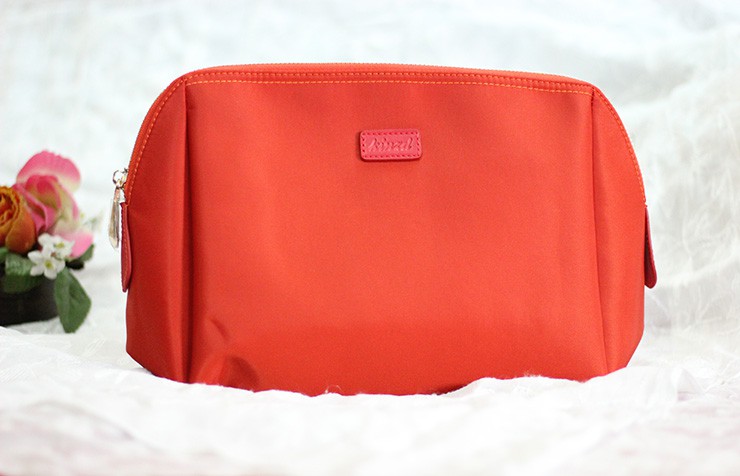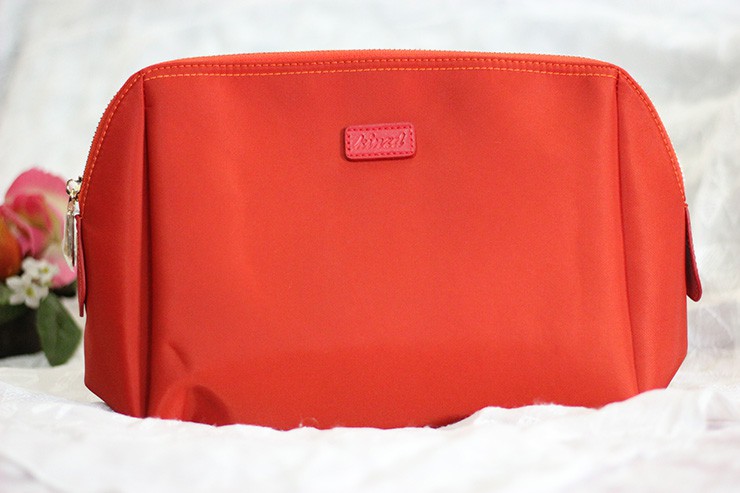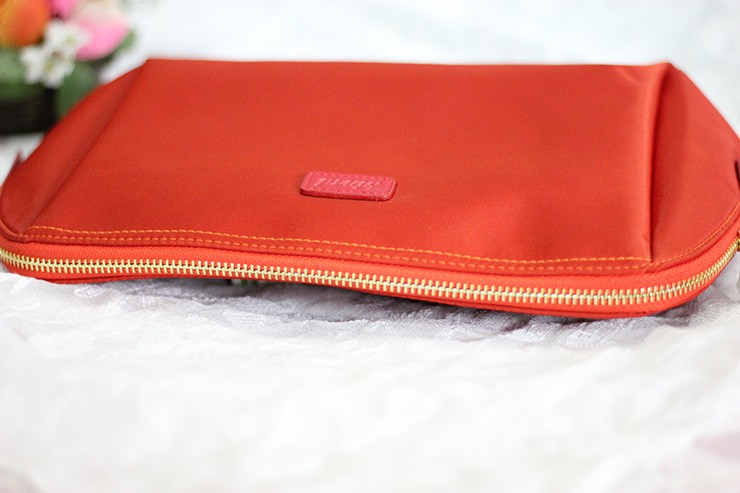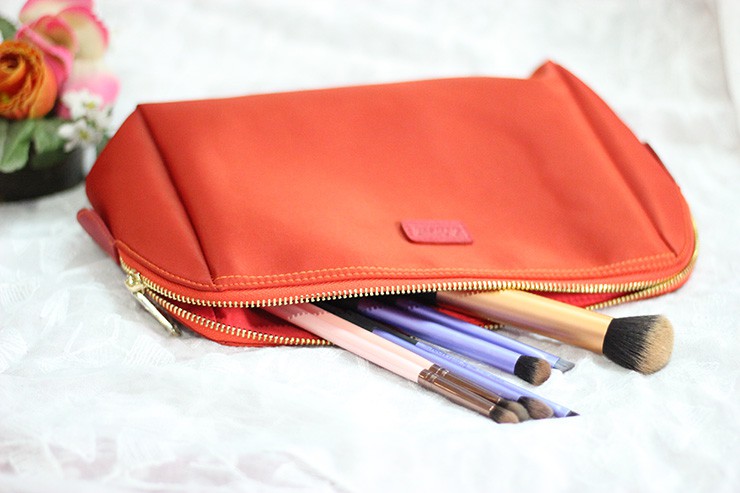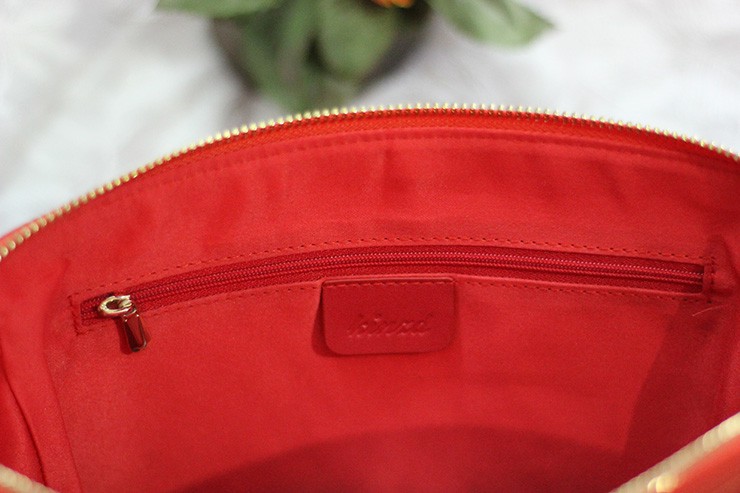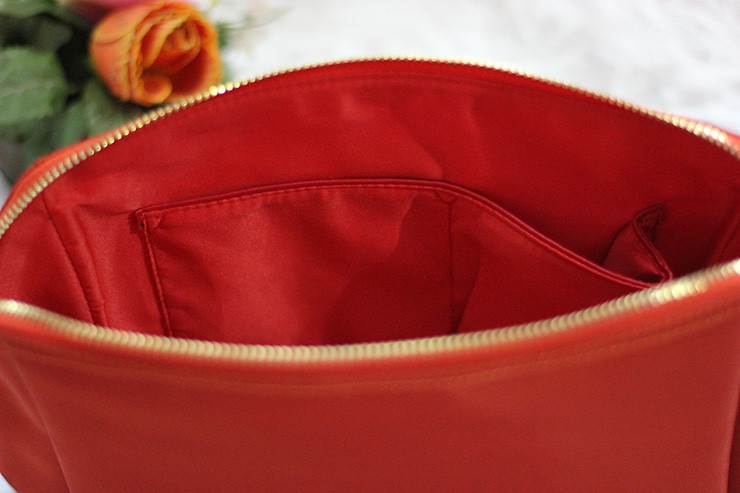 Now giving my 2 cents on leather card wallet, it is a two compartment wallet. Both the compartments have zip closures. The golden color zips make the wallets look stylish and keep the contents secured. There is also an ID window that can be used for an ID card or another frequently used card. There is a clear finger glide for ID window, so it becomes very easy to take the card in and out. One zippered compartment contains 10 accordion folds and each can encompass one card. If the cards are slimmer, you can even out more than one in each slot. Plus, if the size of your currency is small you can also fold and store it in one of the folds. The second zippered compartment can store coins or loose stuff, and some more cash/cards. The beauty of this wallet is the compact size and metallic zips. It is roomy enough for fitting numerous cards, change and even shopping bills.
Just like the makeup bag, the leather card wallet is also available in four colors- Black, Red, Blue, and Purple. The textured sturdy leather makes it easy to keep the wallet clean. Also, the leather wrist strap, hanging on one corner, makes the grip more comfortable. The compact size of the wallet makes it easily slip inside the purse and keeps the things organized in a stylish manner. Overall, I find it a very easy way to keep the frequently used stuff ordered so that when I need my card I just have to take the wallet out. Even the local market visits are easy to make as I do not need to carry the cash in my big purse anymore. It is priced USD 15.99, which I think is worth an investment if you are looking for stylish and sturdy card/cash organizer.
Things I like about 'Kinzd Makeup Bag And Leather Card Wallet'
– Variety of colors.
– Good utility of the products.
– Decent quality.
– Affordable price.
– Easy to maintain and clean.
– Lots of storage space.
– Keep the stuff organized.
– Waterproof material.
– Classy look.
Things I do not like about 'Kinzd Makeup Bag And Leather Card Wallet'
– Limited availability… only available on Kinzd, Ebay (US) and Amazon (US)
Availability of 'Kinzd Makeup Bag And Leather Card Wallet' – Both the items can be purchased from Amazon or directly from Kinzd website. If you interested in the purchase, please click on the following links. The Amazon links are on the Kinzd website.
Kinzd Women's Large Makeup Bag
Kinzd Leather Card Wallet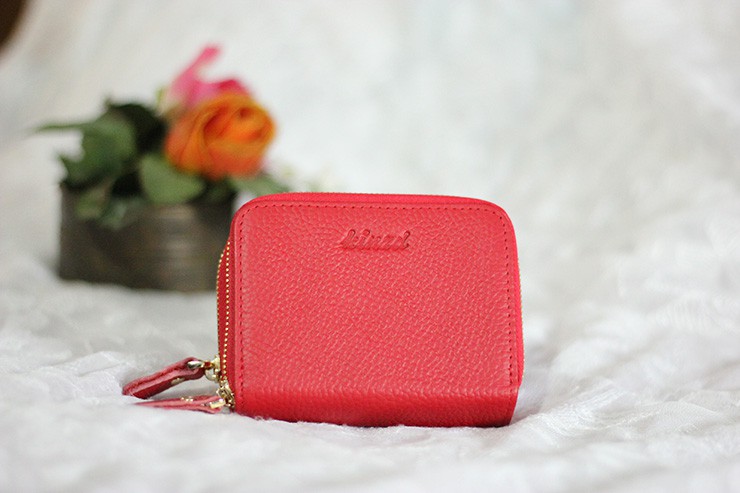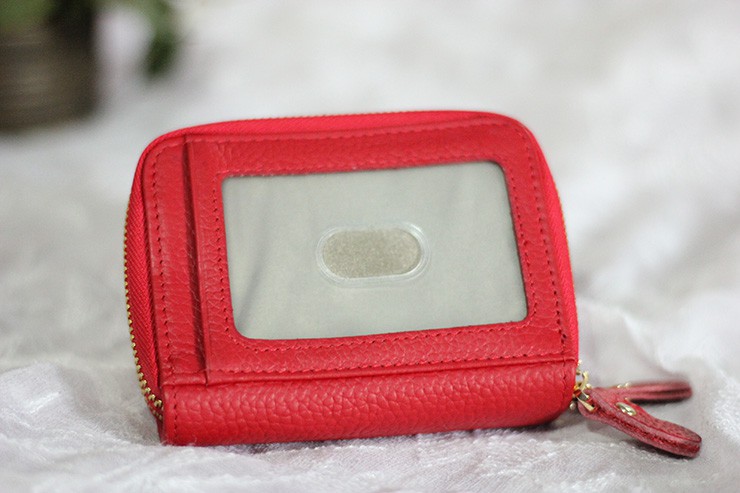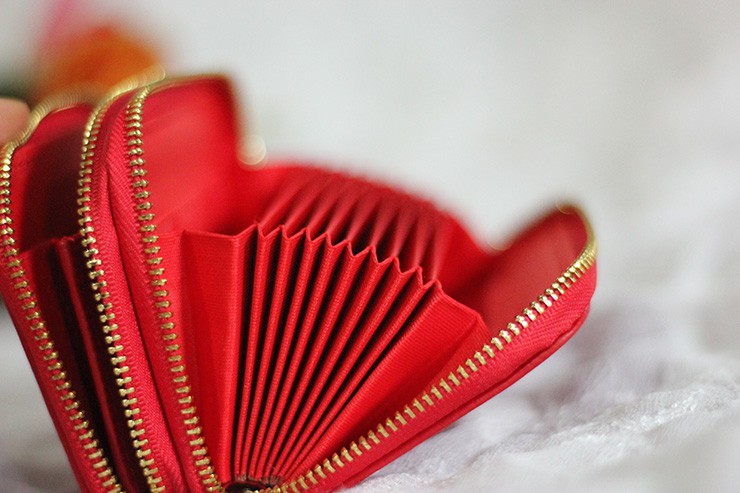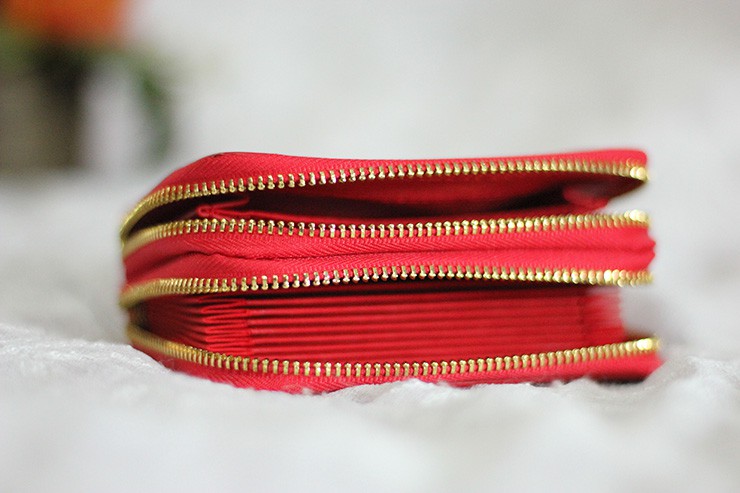 Final Word- Overall, I find both these products have utmost quality and utility. I genuinely feel that my life has become sorted and organized since I have started using them. Considering, I do not get a lot of time for maintaining my stuff, the fact that these products are easy to clean works very well in my favor. If you are like me who badly needs organizers, I would highly recommend investing in these products.