Hi Everyone,
In spite of the soaring Delhi temperature I hope you had a rocking weekend. Weekend is all we get to re-energize our mind and soul, this is true primarily for those who keep slogging in the office 5 days a week. Honestly, I look forward to Friday (as that embarks start of the invigoration period) as a child does for ice-cream. Last Friday was a good start of weekend for me, as I got to be a part of the Innisfree Gurgaon store launch. Here is a brief introduction about this Korean brand:
Innisfree was first launched in 2000, focusing mainly on naturalism and eco friendly products. By 2007 the number of stores multiplied to over 100. April 2012 marked the inaugural launch of Innisfree outside of Korea with a savvy online store in China. Since then, the brand has attained extraordinary success, regional acclaim and lavish adoration from women worldwide through its unique brand positioning as a naturalism brand hailing from pristine Jeju Island. As of 2015, Innisfree has 130 stores in China, 8 stores in Honkong, 5 stores in Singapore, 4 stores in Taiwan and has 1 store in each Malaysia and Japan.
Innisfree opened its first store in India in Khan Market, New Delhi. After receiving positive response from several loyal customers, who got hooked to these natural base products in no time, Innisfree has launched their second Indian store in Gurgaon's Galleria market.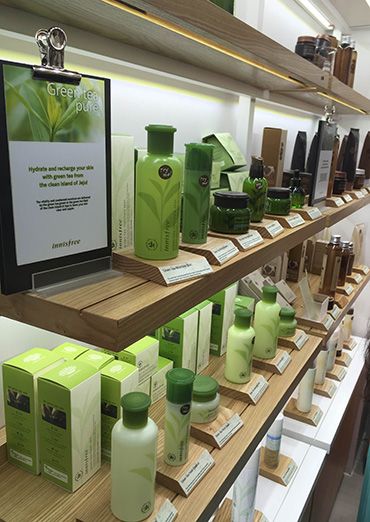 I have never been to Innisfree Khan Market store, so this was my first encounter with their store and products. It has wide categories of skin care ranges from green tea, soybean, olive oil to sea minerals. This was first time Innisfree unveiled its most celebrated Green Tea product line divided under three different lines – balancing, moisturizing & fresh, made from organic green tea leaves raised at the beauty giant's tea garden, Seokwang Green Tea Garden in Jeju.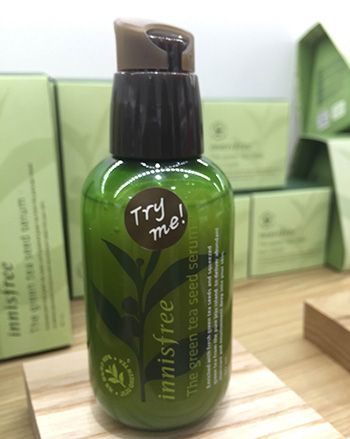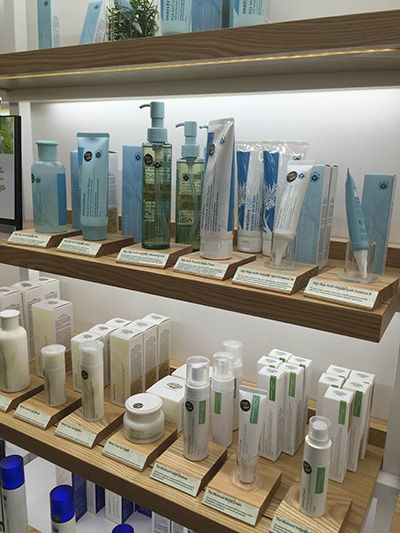 It also has a dedicated product line for pore issues. I have never seen so many products, just to deal with pore problems. I am already planning to try few of their products from this range as I have big open pores in lieu of super oily skin. If you too are suffering from huge open pores or clogging issues do check out these products.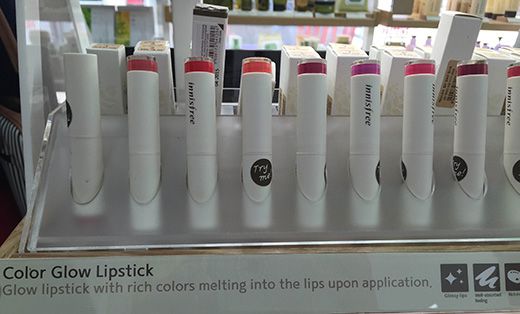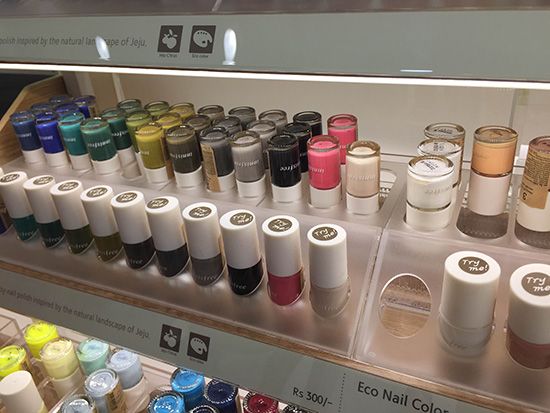 Besides, it also has good variety of color cosmetics. I love their summer appropriate nail shades in pastel hues, and easy to use eye shadow pencils. The pricing is reasonable considering their eco friendly organic essence. Being a new store, it has launched several deals and offers that I believe would be a steal for these products.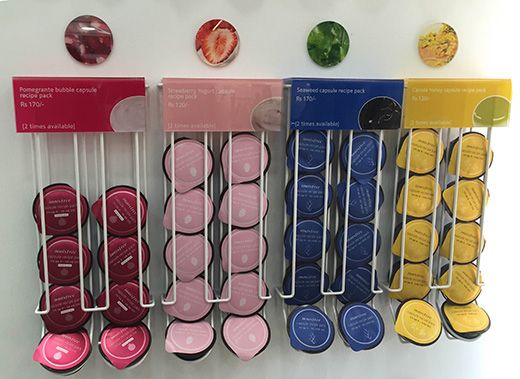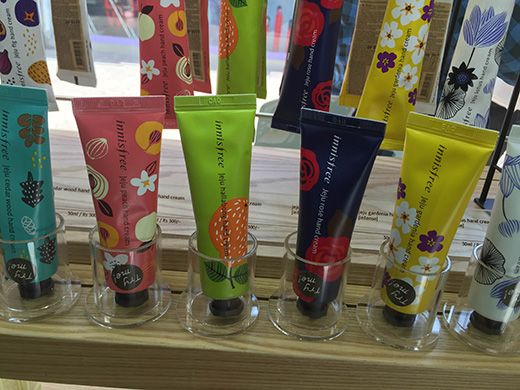 As no event is complete without food so after the store tour we were made to order drinks and snacks, which were really yummy; especially the chilled drinks were serving as real energy boosters in that scorching afternoon. Before we were all set to go, a little cage that included some Innisfree products were given to us. The cage is a close replica of original ones, so close that anyone can mistake it for a real parrot cage. I am planning to use this cute cage for home decor. If you have any suggestion how it should be used, please drop a note. I will soon post the reviews of these Innisfree products. Till then, stay tuned.