Rainy season always brings a lot of happiness and fun, but when it raises the humidity level all the fun turns into skin breakouts. This problem is often faced by those who are blesses with oily skin. That's why I try to replace my skincare products according to the weather. For oily skin, Neem works as a great wonder when it comes to curbing acne. Also, following a good skincare routine is essential as that helps in keeping the impurities at bay, in turn giving a healthy skin. Today, I am reviewing one such product that has all what you need to keep the skin healthy and clear – Himalaya Herbals Pure Skin Neem Facial Kit. Let's see my opinion about it.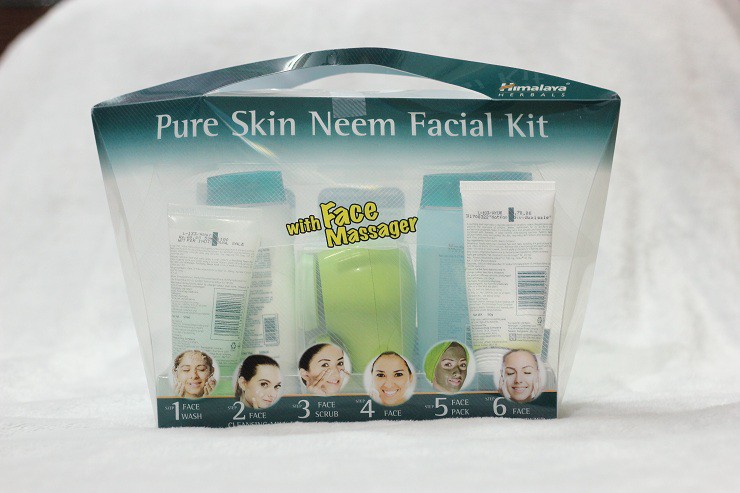 My Sin Type- Combination/Oily
My take on 'Himalaya Herbals Pure Skin Neem Facial Kit'
When it comes to skin care, I always prefer to use one brand products. The cherry on cake would be if all the products I need belong to the same range as well. Though you can always assemble the products from different brands and ranges but I believe that using the same brand (same range) products increases the efficacy and provide much better results. So, when I was contacted to review Himalaya Herbals Pure Skin Neem Facial Kit, I immediately agreed. There are plenty of reasons why I chose to review this kit-
1) Most of Himalaya herbals products work well on my skin.
2) For oily skin, Neem is considered very effective in curing acne and stopping them from reoccurring.
3) I would be using all the products from one brand one range- fast & effective results.
4) It is not essential to use the product the products for facial only or in the same order. These products can be used like other everyday products as well.
5) It would be suitable for summer season.
Now, since I have given you the reasons why I picked this products let's see what the kit contains.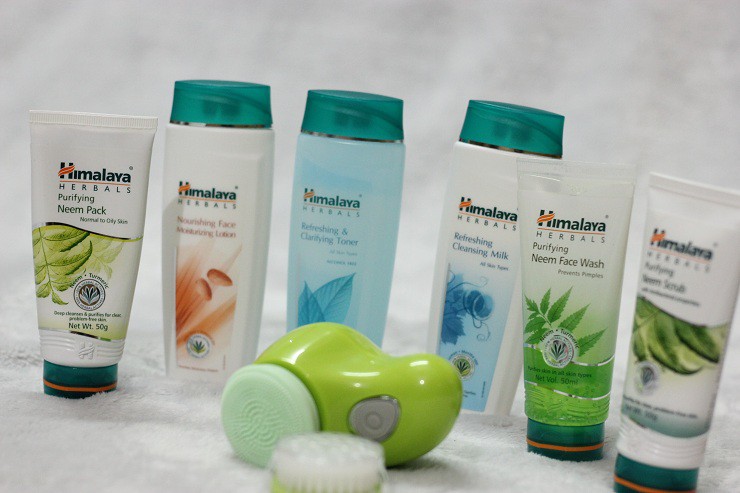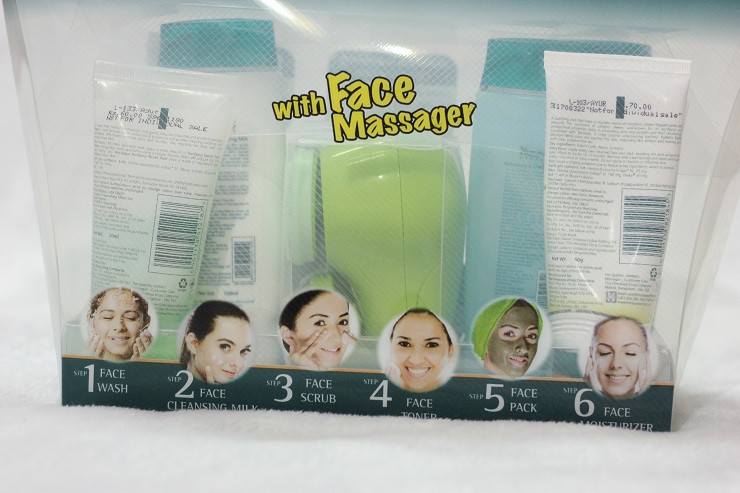 Himalaya Purifying Neem Face Wash- The kit contains 50ml tube of this face wash, which I am sure will last for a really long time. I have already used this face before and had good experience with it. It clears the skin by removing impurities and stops it from getting greasy. Believe me, greasiness is one big problem of oily skin people. It does not only cause breakouts but also makes the skin look darker. So, a good oil-controlling face wash is a must in summer season.
Himalaya Refreshing Cleansing Milk- The kit contains 100ml bottle of cleansing milk. I am not a regular user of cleansing milk. I do not have particular reason behind that- might be I am too lazy to add another skincare step. But when doing a facial it is recommended to thoroughly clean the skin. The cleansing milk clears the pores of dust and oil, which aids to better outcomes of facial. This cleansing milk can also be used on daily basis.
Himalaya Purifying Neem Scrub- If you are looking for healthy, glowing skin, exfoliation is a mandatory ritual. This scrub contains minute particles that feel gentle on the skin. I use this scrub twice a week for clear and acne-free skin. The kit contains 50g tube of the scrub, and I am sure I will happily empty it by the end of summer season.
Himalaya Refreshing & Clarifying Toner- This is another favorite product of this kit. I lover using facial toners and they are important part of my everyday skincare routine. This toner is alcohol free so it does not sting at all. Plus, it helps the skin to breath by clearing the pores and removing the makeup residuals. The kit contains 100ml bottle of the toner, and I am already done with 1/4th of it.
Himalaya Purifying Neem Pack- Face pack always follows exfoliation. This Neem pack deep cleanses the skin and removes the bacteria that cause pimples. It gives a clear soft skin that oozes healthy glow. As Neem as its main ingredient, this pack helps in maintaining skin hygiene. The kit contains 50g tube of this face pack.
Himalaya Nourishing Face Moisturizing Lotion- This moisturizing lotion contains the goodness of Aloe Vera, which is considered highly beneficial for the skin. It calms the skin and works as an anti-inflammatory agent. Thus, it reduces the redness and pain caused by breakouts. The kit contains 100ml bottle of the moisturizer.
Face Massager- For me, face massage is the star product of this kit. It comes with two types of brushes – one with cleans the skin by producing foam and the other cleans the pores from within. It is really very effective when it comes to thorough cleaning. I have been using it every alternate day and skin is all clear & glowing now.
Price of 'Himalaya Herbals Pure Skin Neem Facial Kit'- Rs 649
Final Word- Overall, I quite like the products that are a part of this kit. If you have oily skin I would recommend trying this skincare kit. It eliminates the effort that otherwise is spent online searching for the right products that meet our skincare needs. Just grab this kit and you are all sorted for all your skin problems. Moreover, the price if very affordable and as you are investing in one brand products the results are awesome.