Happy Giveaway-BABE's Second Blog Anniversary
"Time moves in one direction, memory in another"
Rightly said by William Gibson, this phrase holds true for whatever you do in your life. Two years ago when I started this blog, I was unsure if I would be able to run it for 6 months and now when it has completed two years all those apprehensions feel like they never existed. The one thing of many precious moments to hold on to is the milestone of "2 years achievement", and to celebrate this accomplishment I would like to thank all of the lovely readers and supporters of BABE. Nothing is as great as your support and I want to pay my gratitude for the same through this small token of love.
Via this giveaway, you earn some of my favorite pieces of jewelry that will undoubtedly enhance your beauty and uplift your spirits. I adore these pieces and I am sure you too would love them.
This giveaway is open only for Indian residents. There will be two winners and each one of them will get the beauties captured in the images below. All you need to do is follow the steps in the "Rafflecopter" below. All the steps are not mandatory, but still the more the merrier.
Winner 1
Golden hollow leaves crystal pendant set(Image below)
Fashion metallic earrings(Image below)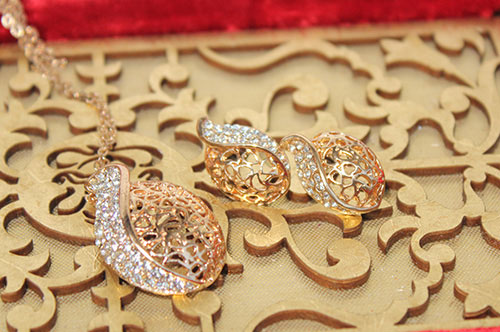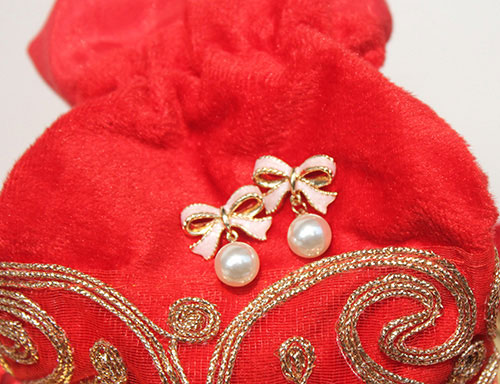 Winner 2
Fashion Colorful Geometric Shaped Gems Decorated Metal Necklace(Image below)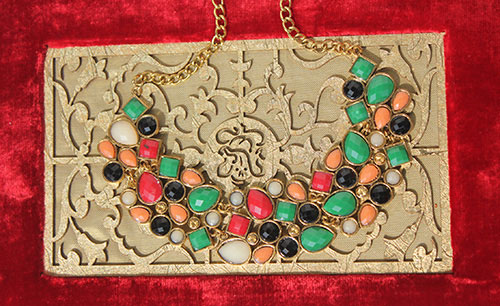 Winners will be chosen randomly, and you can maximize your chances by sharing and re-tweeting this post everyday.They will be given 48 hours to send their mailing addresses, if that will not be done then new winner/winners will be announced on the very next day of deadline.
Giveaway will end on the midnight of 15th of July. "Best Of luck"
Participate, spread the word and please "no cheating".
Again, many thanks to all of you for making this journey possible. It would not have been doable without your encouragement and support. I look forward to your backing for the many years to come.