The title is self-explanatory, so you must have already guessed the news. Yes, I am a "Mommy" now… yipeee. It is still slightly hard to digest the latest designation but I am hoping that I will get used to it soon. The 9 months of pregnancy flew by like a whiff of wind- I might sound portraying it in the lightest of ways but believe me, so many things happened in these last 9 months that it was easy for me to neglect the side-effects of this amazing period. Ok, I will not beat about the bush and will straight away take your through my journey from a bride to Mommy- right from the day we started planning. A note of caution- you might find this as TMI (Too Much Information) but please stick to the end to know about every tiny-winy detail of my pregnancy journey.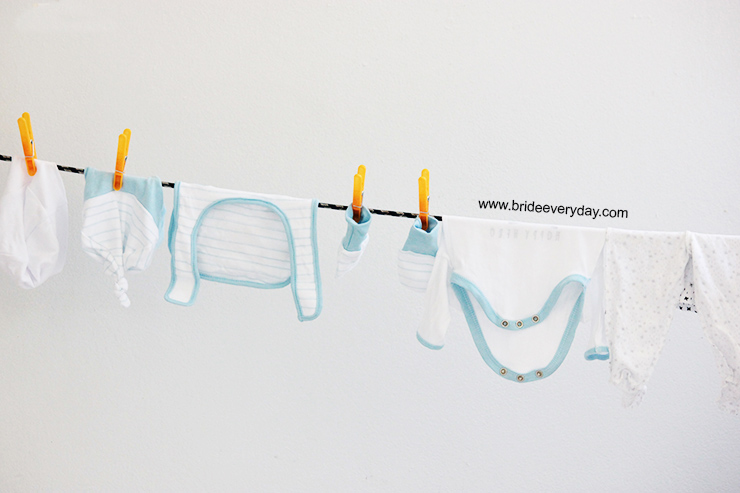 It was the month of March (2016) when we seriously started thinking about a baby. It was not that we were not planning earlier but we did not give it a serious thought ever. So when my sister got married in February 2016, we seriously started thinking about having a baby. We tried for a month or so but nothing happened (so impatient we were ). In the meantime, we shifted our focus from baby to PMP certification. If you are into the Information Technology or corporate sector you would know the significance of clearing PMP. So, we rigorously prepared for PMP and cleared the exam on 22nd June. Everything that happened between May and June was quite normal, and then on 29th of June, I noticed that I missed my periods by 3 days. I know, missing the periods by 3 days is quite a short time to go for a pregnancy test. But as my periods are always on time and I knew that in the first few months of we have to be more cautious so I asked my husband to get a pregnancy test kit. And there it was, I was surprised to see the two lines appearing on the kit. It was like I could not believe myself that I was pregnant. Sunny too was confused, so he brought two more PT kits and those also said the same thing. As if we were still not convinced about our pregnancy, we went to the gynae the same day for an official confirmation. Practically, it was too early to detect the fetus but still for our satisfaction she did an ultrasound and stated that there was a pregnancy sac so it was highly probable that I was pregnant. I called up my sister, who is a doctor and has good experience as an obstetrician, and told her the whole story. Firstly, she was annoyed as I went for an ultrasound because in early pregnancy we should be avoiding any kind of rays going inside our body but then later, she was happy and well settled with this BIG news.
That was one of the memorable days of my life. I can't explain but knowing that I was pregnant was a great feeling. Since that day I started dreaming of the big baby bump, and seldom I knew that it was months away. Soon after we got the pregnancy news, travel suddenly came on our cards. During my whole pregnancy, I have been on a traveling spree only. Even in the first trimester, I had 3-4 road trips from Delhi to Punjab, and vice-versa. So basically, what doctors usually asked me to avoid I had to do that because of the circumstances. While all this was happening, Sunny (my husband) got a job in Australia. This time we waited for the first trimester to get over in order to hit the Australian roads. In September, when I was 4 months pregnant we landed in Melbourne. Since my condition was not normal so I could not explore the World's best city to live in. Though, Sunny and my friends tried that I could still visit my favorite areas of Melbourne that included the beaches and shopping centers. So, after spending around 1.5 months in Melbourne I traveled alone to Delhi as I had my IT job to take care of. For two reasons, I was little scared of that travel- one I carrying a baby and traveling alone and the other was that it was a 13 hr non-stop flight. With God's blessing, everything went well and I landed safely at Indira Gandhi International airport from where my dad picked me up (he traveled all the way from Punjab just to receive me).
Coming back home was a huge relief as I was surrounded by pampering family. By the time I reached home, I was nearing the end of the second trimester and started enjoying this phase. The internet has been my constant companion when it came to taking guidance about what to do to keep the pregnancy healthy and active. I resorted to morning walk and some light exercise, along with my home remedies for skin care. Everything was going smooth until one day when I came back from morning walk I felt a sharp pain in the pelvic area. At first, I ignored that pain but when it did not subside as the day progressed I was worried. I consulted my Mom and maternal aunt who suggested some home remedies like avoiding stairs, some yoga poses, etc. I did what I was told but there was not much relief. Next morning, I went to the doctor who diagnosed that I was going through a pregnancy condition called Symphysis Pubis Dysfunction (SPD). Not every pregnant woman gets SPD- only 20-30% cases suffer from this pain. This is what doctor google has to say about SPD:
The symphysis pubis is a stiff joint that connects the two halves of your pelvis. This joint is strengthened by a dense network of tough, flexible tissues (ligaments). Your body produces a hormone called relaxin, which softens your ligaments in order to help your baby pass through your pelvis.
Your pelvic joints move more during and just after pregnancy. This can cause inflammation and pain and may lead to the condition symphysis pubis dysfunction (SPD).

I used to experience the pain in the pelvic area while walking and turning over in bed but then gradually I became used to it. Since the discomfort was more so I quit walking and exercising, this obviously led to weight gain. As the days passed by, my tummy got bigger and bigger and I actually loved the sight of it. I used to stand in front of the full-length mirror to see how big it had grown since my last observation. Though I could not actually compare the size but it made me feel I was pregnant – a euphoric feeling it was. As I neared the delivery date the movements of the baby inside my tummy kept getting stronger and more frequent. Now the baby has the strength and energy to do somersaults and change the shape of my belly. I could very well see the baby moving; no matter how much discomforting it was just the feel of having the baby move inside me filled me with joy… to be continued. 
I started drafting this journey when I was in the 36th week, and because I wanted to share every minute detail with all of you so it took me 2 weeks to complete it. As I am writing today, I am 38 weeks + 4 days pregnant. I still have about a week or so in the EDD. Being a first-time mom, I am not sure what to expect from labor and childbirth but after reading other Moms' experiences on the internet I am scared as hell. Need blessings for a smooth and painless delivery.
And, if you are reading this post it means the little one has arrived into the world. After the delivery, I will soon try to post the pictures of the baby and my experience of childbirth.
So stay tuned, and wish me luck.