Eye Makeup Look: Using Zoeva Rodeo Belle Eye Shadow Palette
Hi Everyone,
Hope you are having a good time. In today's post I am sharing the eye makeup look I created last weekend. I had not planned to do a tutorial on this eye look so did not click any step by step photographs. But when both the eyes were done, the entire look turned out so well that I decided to share at least the pictures with you all. All the shades used to create this look are from Zoeva Rodeo Belle palette, if you want you may go through the detailed review of that palette here.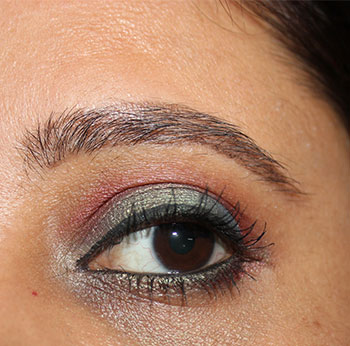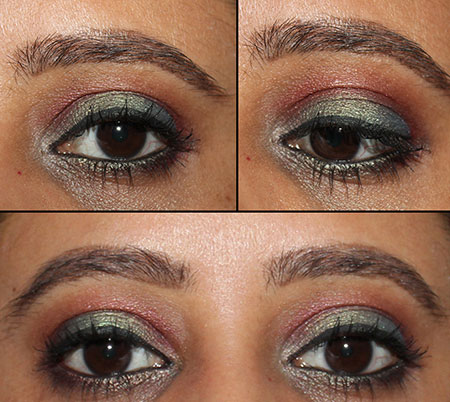 In the meanwhile, I will describe in brief what I did. Hope you will get some idea in case you wish to recreate the look.
Step 1: As usual, to prime up the eyes. I used my favorite MUA matte perfect primer.
Step 2: Take BANG BANG shade on a blending brush, and color outer and inner corners, slightly going on top of the crease to show the continuity of the shade. Blend it slightly without exerting too much pressure; otherwise you may end up taking off the eye shadow and making it uneven.
Step 3: Using a sleek blending brush, take YEE HAW shade and follow the exact periphery as that of band bang eye shadow but below it. Blend the edges to give a smooth transition look.
Step 4: Take HOT WIND shade on a flat brush, and pat it on the center of the lid. Make sure that the thin boundary between the lashes and eye lid is covered. You do not need to do much blending except a couple of carefully placed soft strokes to blur the edges.
Step 5: Using a highlighter brush, take EARLY SUNRISE shade and highlight the inner corners.
Step 6: Now, using a tapered eye liner brush, line up the outer corner of lower lash line with BANG BANG shade and the inner corner with YEE HAW. If you want you can swap these shades, or even mix them together for a darker lower line look.
Step 7: Line up your upper lash line and curl the lashes.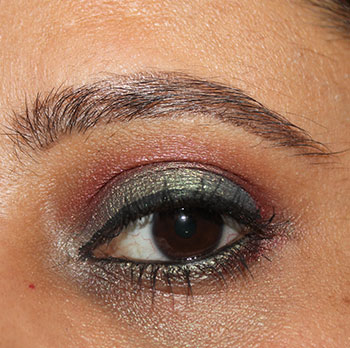 All the shades that were used for this look did not have major fall out so I did not need to clean the under eye area. In case your eye shadows fall a lot, ensure that you get rid of the excess product by tapping the brush at side of the palette.
Hope you like the look, apologies for not clicking the stepwise photographs.
You may also like reading these related topics
Makeup Look: Black Smokey Eyes With Fuchsia Lips
Makeup Look: Metallic Grey Smokey Eyes With Orange Lips
Eye Makeup Tutorial : Metallic Copper Red Eyes With Rosy Lips
Eye Makeup Look: Olive Green Amidst Golden Brown
Eye Makeup Tutorial: Golden Grey Diffused Eye Look
Makeup Look: Blue Eyes With Pink Lips
Eye Makeup Tutorial: Green Smokey Eyes
Eye Makeup Tutorial: Make The Pink Blink