I am an ardent lipstick lover. As much as I love trying new lipsticks I love being clicked for the swatch photos as well. Seems obvious, right? I need to be clicked to share the pretty shades with you all. My recent trials are from ELF Cosmetics Matte Lip Color range. This range comprise of round 15 shades and I chose to go ahead with Rich and Tea Rose… kind of opposites as one is very bright and other quite subtle. Without wasting much time, let's go through my experience with these beauties.
What the product says
This convenient lip pencil creates exact color application with twist up ease. The pigment rich color glides on effortlessly and easily to provide long lasting matte color. The enriched Vitamin A, C & E formula moisturizes and hydrates lips for beautiful healthy looking lips. Sharpener included.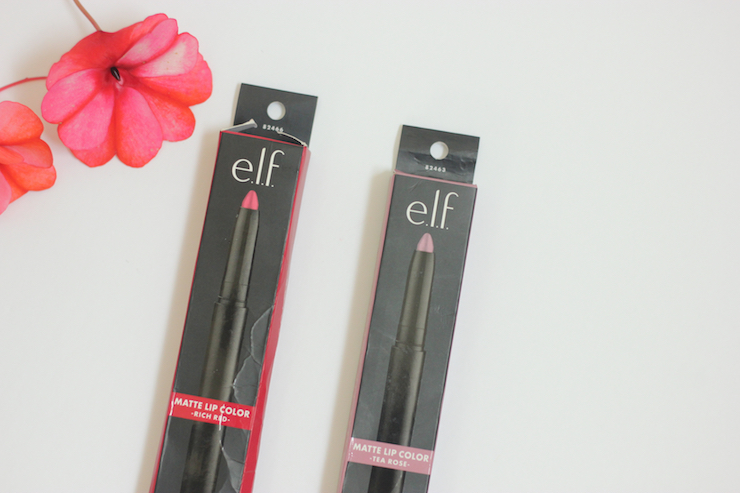 My take on 'ELF Cosmetics Matte Lip Color'
I am fond of matte lipsticks. I have tried the matte liquid lipsticks and really loved the finish as well as the lasting power. This time I wanted to go for the regular lipsticks in matte finish and hence decided to try a couple of shades from ELF Cosmetics Matte Lip Color. These have crayon like retractable packaging and a sharp bullet shape that helps in making the precise application. The outer casing is matte black and the bottoms are color-coded to reflect the shade. Though it is not an exact match, but still useful enough to pick the right shade in case you own more than one of these shades. The outer cardboard packaging also says that these lipsticks come with sharpener but I could not find it in both of them. You know that feeling… when you know you are about to get something complimentary but eventually you don't get it? Anyhow, I do not think they require a sharpener but if promised by the brand I think they should come with one.
I like the pointed tip of these crayon-like lipsticks. It provides precise application and works great to define the lips. I love using these lipsticks to outline the lips and as the pigmentation is not that great so they work pretty well as a lip liner and thus enhance the lasting power of the actual lipstick. For the finish part, I was expecting them to be matte (as the range says) but they have soft creamy finish, which also makes them easily transferable. That also encourages me to use them more as a lip liner.
Rich Red is a beautiful tomato red shade- the one of the kinds that brightens the complexion. I think it will flatter all skin tones. On the other hand. Tea rose is a mauve-ish shade on the lighter side and I believe it does not go well no my brownish complexion. It will look great on fair complexions though.
Formula wise, ELF Cosmetics Matte Lip Color are very moisturizing. They keep the lips hydrated all day long feeling absolutely lightweight and comfortable. The lasting power is good too. When I wear them alone, the color easily lasts for good 6-7 hours. Even when it fades it leaves a mild hue on the lips, thus helps upkeep the makeup look without causing any staining.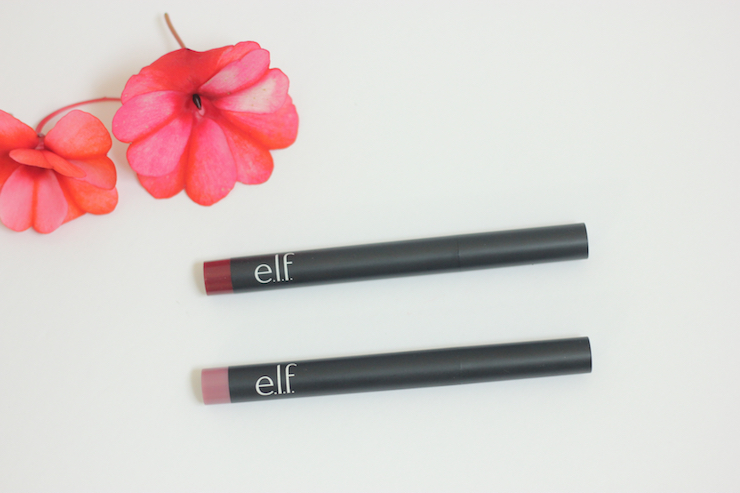 Things I like about 'ELF Cosmetics Matte Lip Color'
– Easy to use.
– Define the lips precisely.
– Long-lasting staying power.
– Keep the lips hydrated for long.
– Lightweight and comfortable formula.
– No lip-staining and bleeding.
– Affordable price.
Things I do not like about 'ELF Cosmetics Matte Lip Color'
– Pigmentation is not that great for a lipstick.
– No matte finish.
– Sharpener is not included.
Price of 'ELF Cosmetics Matte Lips Color'- Around CA 3.95
BABE Rating: 3.75/5
Final Word: Overall, I feel these lip colors make a nice lip liner. They do a great job when it comes to defining the lips, enhancing the pigmentation and providing hydration, and all that at a pretty affordable price. I would love to add more shades of these beauties to my existing collection.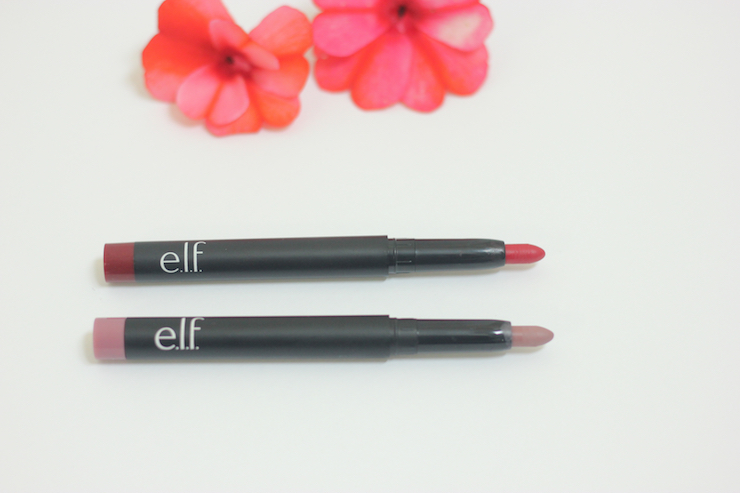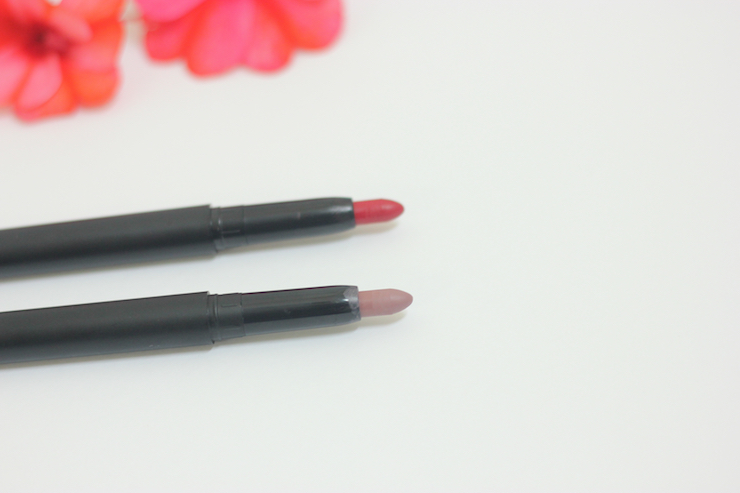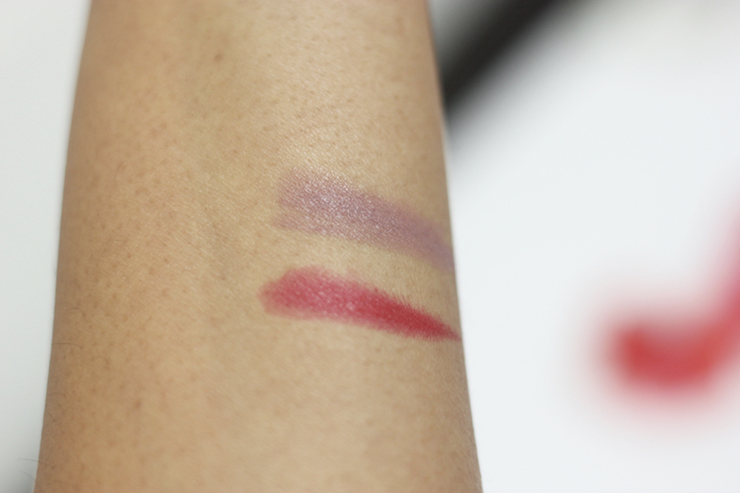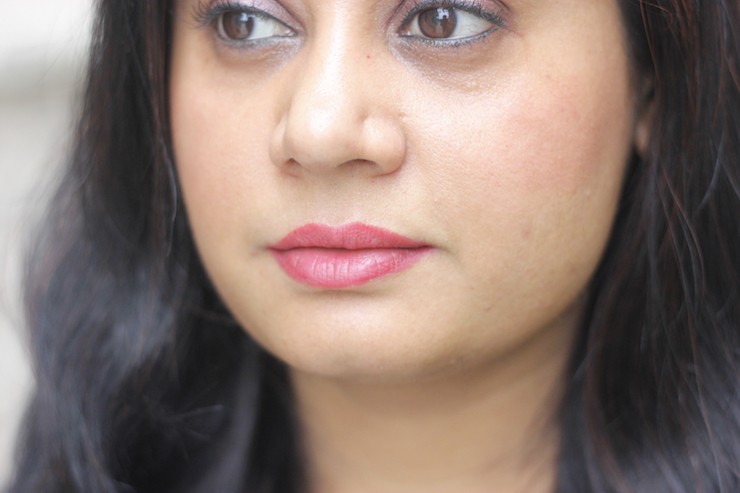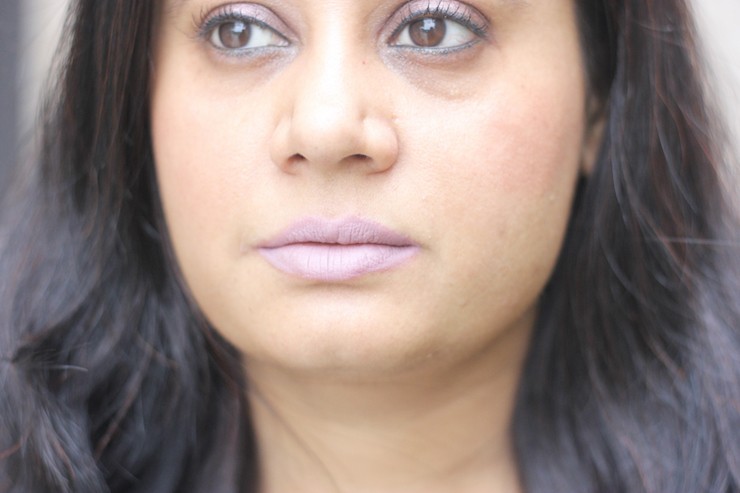 You might also like reading these related topics
e.l.f Cosmetics Day To Night Lipstick Duo And Moisturizing Lipstick Review Swatches