Bring Out The Indian In You-With Handpicked Quality Craftsmanship Products
Hi Everyone,
When it comes to shopping, I am a big time chooser. Not only that, my mom always says that it is quite a tedious task to convince me for something (she had a tough time in finding a groom for me 😉 ). In those situations, when I am even a tiniest bit ambivalent about my decision I never go ahead with the purchase (let's stick to shopping for now) until I have a look at all the available options. All this goes back to the time when I was doing my wedding shopping. Most of my wedding shopping was done from Delhi except the wedding lehenga, which I bought from Ambala. Our wedding was in September, so we were in a rush to wrap up every purchase by the end of August. Obviously, who wants to go through the gruesome shopping sprees and look tired near the D-day!
A big time chooser that I am, I used to prepare a list beforehand but never ever could strike out every item off that list by end of day. To add to the woes, we had to go out in the scorching sun to make those purchases. I always prefer the modern mix with traditional Indian jewelry and home decors, as they give a look of sophistication that is linked to our roots. To satiate my taste of modern-ethnicity, we would go to the open shopping markets such as Lajpat Nagar and Karol Bagh to get the items at reasonable prices. Believe me, it had been a tough time wandering in those streets under Delhi's 45C temperature. Not to mention, I am lucky to have a husband whose endurance level is 100 times more as compared to other story tale husband's I have heard of. Fortunately, all that hard work paid off but after a lot of drudgery. Had any such options such as www.jaypore.com available at that time, they would have undoubtedly saved us from at least couple of exhausted shopping trips.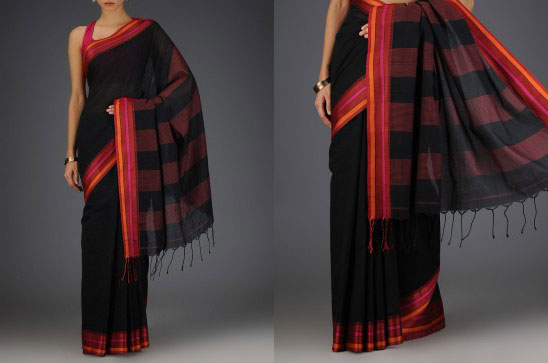 Talking about Jaypore.com, they have everything you need- right from personal stuff (such as jewelry, apparels, footwear, etc) to home décor. All the stuff is handmade and portrays a blend of modern and traditional tastes. The eclectic bright and bold colors invigorate dull surroundings, and give you a happy ambience. Plus, among apparels I like their traditional Indian saree collection, especially because they are hand-embroidered sarees. They revamp your persona, and give you a bold but at the same time Indian look. If you have heard of western power styling techniques, such bright colored sarees, as per me, conveys the power styling in Indian style. If you are planning to get some sarees for your wedding, I would recommend at least adding a couple of traditional Indian sarees as they would not only diversify your collection but also your style statement.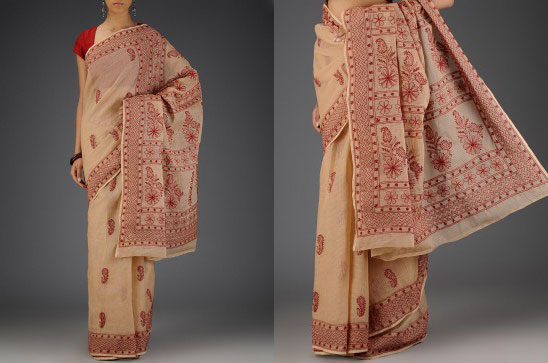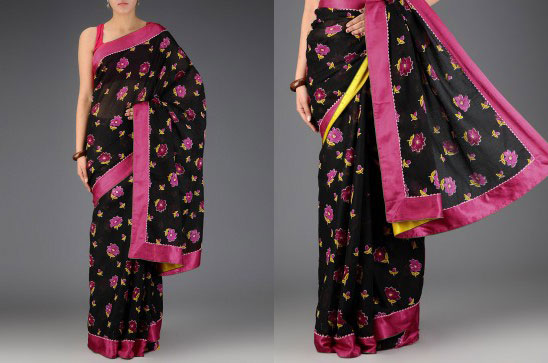 And above, if like me you have to do home décor for your post wedding dream home you can browse through the home textile pieces they have in store for you. Everything from kitchen bed linen to upholstery & curtains has space on their online store. They also have wide range of cushions for sale , in varied colors and prints. I love the soothing colors as they ensure a good night's sleep.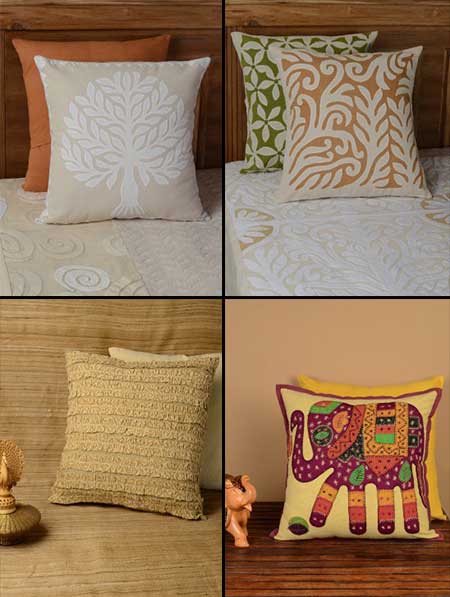 While I was browsing the website, the other thing that allured my attention was their personal skin care section, which has organic skin care products. For a bride-to-be, it is always a good idea to splurge on organic or homemade products in order to avoid last minute surprises that usually accompany chemical laced products. Even for my pre-bridal skin care routine, I relied on organic and homemade packs and scrubs. You cannot get a safer skin care option than what nature can give you.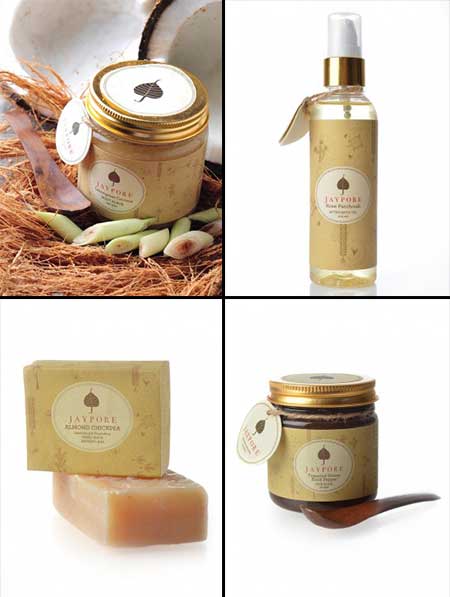 Above all, with online shopping website such as jaypore.com you do not need to make tiring trips to the market instead you can order the stuff just at one click. Relatively, you can save that time for other significant tasks; after all there is a lot to do when you are getting married. Most importantly, taking care of your perfect wedding day look is the highest priority for any bride-to be – signs of fatigue can take away the bridal glow, leaving you look dull and tired. Hence, enjoy shopping the e-way and save yourself from last minute exhaustion.
You may also like reading these related topics
A Shopping Place Enriched With Contemporary Fusion of Traditional Indian Art
Disclaimer: All the images are taken from jaypore.com