It's been 7 months since I have bought my coveted phone. The irony is even till this day I am unable to spot a classy and unique cover to dress-up my phone with. Every time I tried looking for a phone cover, I was shown similar designs which led to nothing. At last, I thought of giving a pause to the cover-search only in the hope that when I resume it I will get the desired classy cover. I am not sure if I am the only choosy person, or you also feel the market is bombarded with just handful of phone-cover designs. I sincerely hope, once I recommence the search I get to see some new designs.
Nevertheless, you will be happy to know that one phone company – ASUS is looking for creative phone designs for #ZenFone 2 in particular so that people like me have numerous options to choose from. And, what's more exciting is that you can bring forward your fashion and creative side to design #ZenLooks, standing a chance to win attractive prizes. All you need to do is select your favorite pattern or a fashionable image that you want on your phone cover, tweak it a little using the #ZenLooks app and submit the final design. The contest is ending on 6th of December so make sure you submit your entry by that date.
You can alreadt spot some of the trendy designs on ASUS facebook page, and here is my favourite one. It belongs to the illusion series- Navy blue and according to the description this design "It is specially designed for those who arre not afraid to stand out". Undoubtedly, it matches with my personality.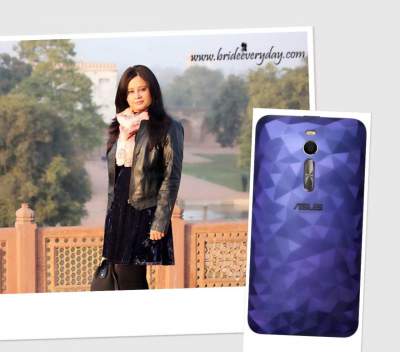 Plus, I also took advantage of this contest opportunity and created not one but three designs. I fashioned them to go with different looks and occasions.
Design 1: I love monochrome dresses, and if they have floral prints that's 'cherry on the top' for me. For this love, I created this design. It will not go with monochrome outfits but also with color blocked attires. The floral print adds cuteness and gives a girly look to the phone, and these are some of the things I want in my phone cover too.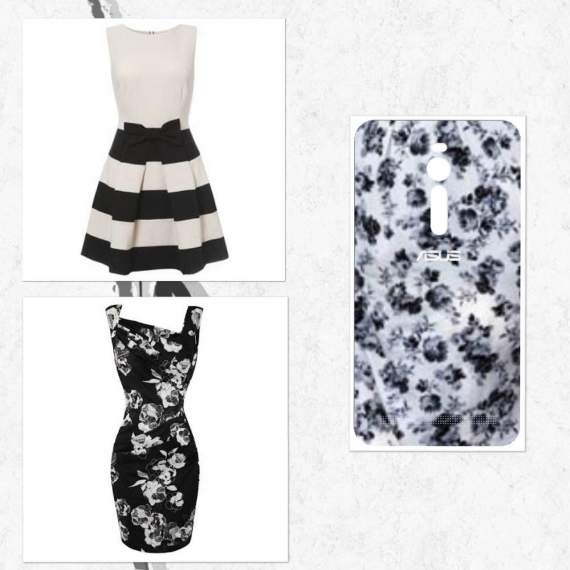 Design 2: Pleat is another favorite pattern especially in knee length dresses and skirts. If those vertical lines are embraced with mint the entire look becomes refreshing and chic. In summers this is the perfect combination to cheerfully bear the heat, and in winters it keeps me reminding of the joyous greenery around.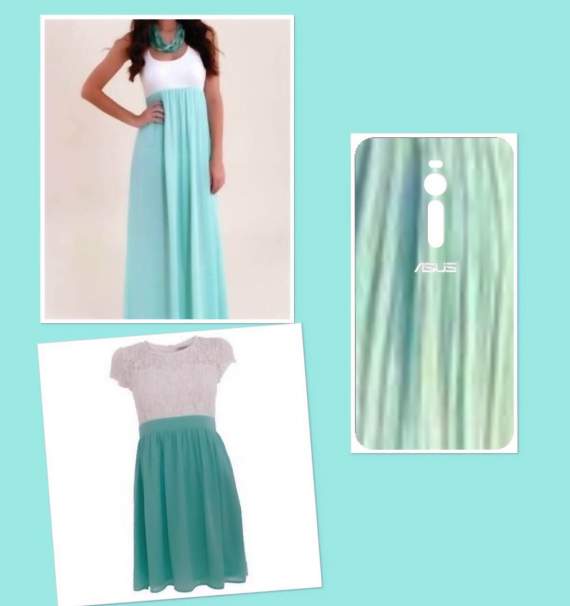 Design 3: Being an Indian festival lover, I could not stop myself from creating this cover design that depicts the bright and happy atmosphere of Indian festival season. Red and gold are the colors of happiness and prosperity, and this combination in a phone cover perfectly makes the phone match with ethnic attires.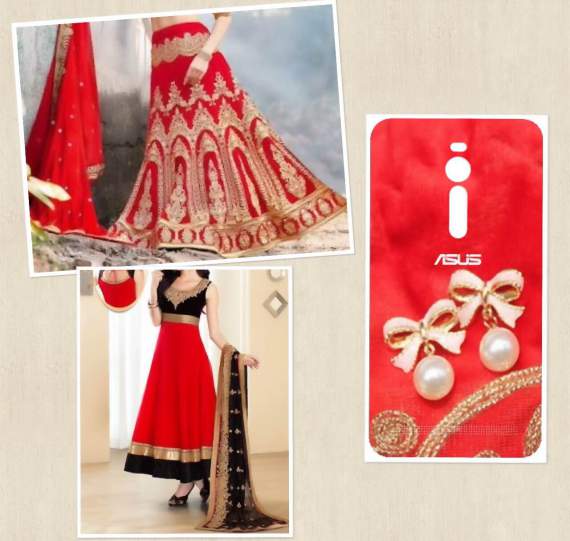 So, how do you want your phone cover to be? Hurry, and head to the #ZenLooks app to share your design case.