Hi Everyone,
Adding a toning step to skin care regimen is not mandatory but it definitely helps in improving skin tone and hydration level. I do not follow this step religiously, especially when I am out of toner but when I have a toner lying with the skin care army I try my level best not to skip applying it unless utterly exhausted. The recent toner I am trying is 'The Body Shop Seaweed Clarifying Toner'. Seaweed suits oily skin tone best, and that was the reason I went for it. Read further to know my experience with this clarifying toner.
My Sin Type: Combination to oily
My Take on 'The Body Shop Seaweed Clarifying Toner'
The body shop seaweed clarifying toner comes in a transparent cylindrical bottle, which is quite sleek and made up of plastic. The bottle has a flip open cap with good solid grip to prevent leakage. Hence, you can accommodate this toner in your handbag or luggage bag and be carefree about spilling the liquid. Also, the transparency of the bottle helps in keeping a check on the quantity left. Thus, raises a flag when you have to get a new one without breaking the skin care regimen. Moreover, the bottle is reusable. Once the toner is over you can refill it with oil or any other liquid for that matter.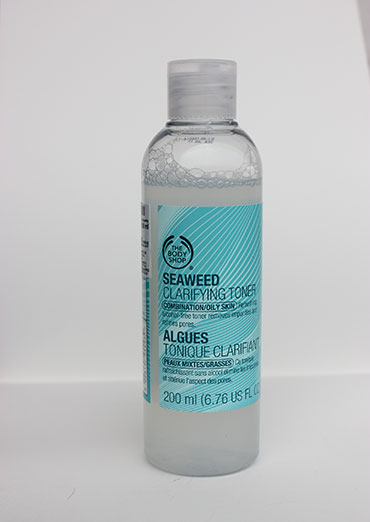 It has water like consistency. The color becomes slightly milky when it is at rest, so ensure that you shake the bottle well before using it. For application, I apply it twice a day on clean face and neck. I take some toner on a cotton pad and gently swipe it all over the cleansed areas. I have never used it before cleansing, so I cannot comment whether it works well in getting rid of stubborn makeup but yes it definitely helps in removing the residuals that are left even after cleansing.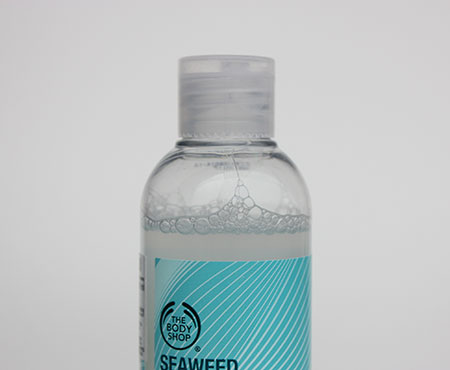 It has mild fragrance that is neither too herbal nor medicated. Rather it is refreshing and feels wonderful to the smelling sense.
It does not sting or cause any burning sensation- not even on the zit (y) areas. It penetrates into the skin minutes after the application, instantly leaving fresh and hydrated skin that is ready for moisturizer. It does not work in making my super oily skin matte and neither does it add to the greasiness. It makes the skin look normal yet soft to touch.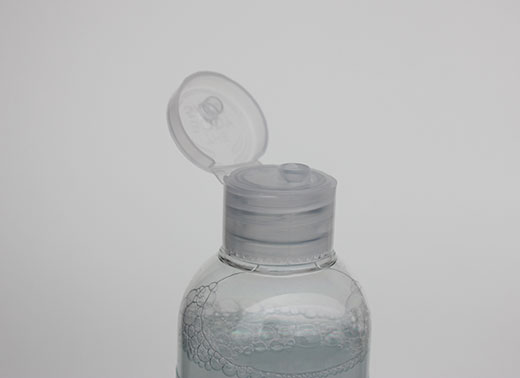 The consistent usage has made me feel that my skin tone has become a lot even since I have added this toner to my skin care regimen. There is a huge difference in acne scars, and I think they will take slightly more time before disappearing completely.
Being bestowed with oily skin, I have open pores. This toner helps in unclogging them but does not do much in reducing the size. So, if you are looking for a product that can help minimize open pores this is not it.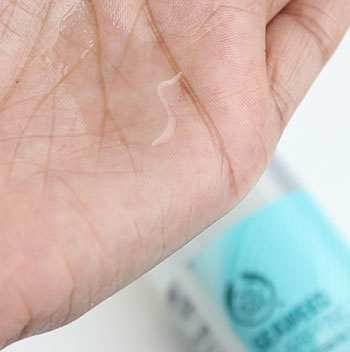 What I like about 'The Body Shop Seaweed Clarifying Toner'
– It does not sting or cause burning sensation.
– It evens out skin tone.
– It penetrates into the skin in couple of minutes.
– Housed in reusable bottle.
– Unclogs pores and helps the skin breathe.
– It makes skin refreshed and hydrated.
– Removes impurities and makes skin crystal clear.
– It has nice fragrance which is mild yet divine.
What I do not like about 'The Body Shop Seaweed Clarifying Toner'
– You should not expect it to minimize pore size.
– Exorbitant price.
– Long chemical list.
Shelf life of 'The Body Shop Seaweed Clarifying Toner': almost 3 years.
Price of 'The Body Shop Seaweed Clarifying Toner': INR 895 for 200 ml
Online Availability: The Body Shop Body Shop Seaweed Clarifying Toner from Flipkart.com
BABE Rating: 4/5
Final Word: The Body Shop Seaweed Clarifying Toner makes skin soft and healthy without altering the actual skin type. It just leaves normal skin that looks healthier and supple. It removes residual impurities, evens out skin tone and helps in fading acne scars. Overall, it is a refreshing toner for every season but slightly overpriced.
>You may also like reading these related topics
Biotique Bio Cucumber Pore Tightening Freshener Review
H2O Plus Aqualibrium Marine Toner Review
JAFRA Brightening Toner Review
Votre Pore Shrink Toner Review