The big days like weddings, baby showers, first birthdays are a significant part of our lives. You want to make them memorable not only for yourself but also for those who become a part of these celebrations. Planning a party is a big task. You have to pay attention to every minute detail starting from creating the guest list to choosing the invitation cards to selecting the menu to picking the songs' list. You try your best to make each and everything perfect so that the guests can enjoy and the party becomes an everlasting memory in their hearts and minds.
In my opinion, the invitation cards are the first impression of the party. So choosing, the rights graphics, the right wording, and the right envelope matter. But if you do not know where to get all this perfect then this can cause a lot of hassle. Today, I am introducing BASIC INVITE that handles all these worries and gives a perfect beginning to a remarkable party.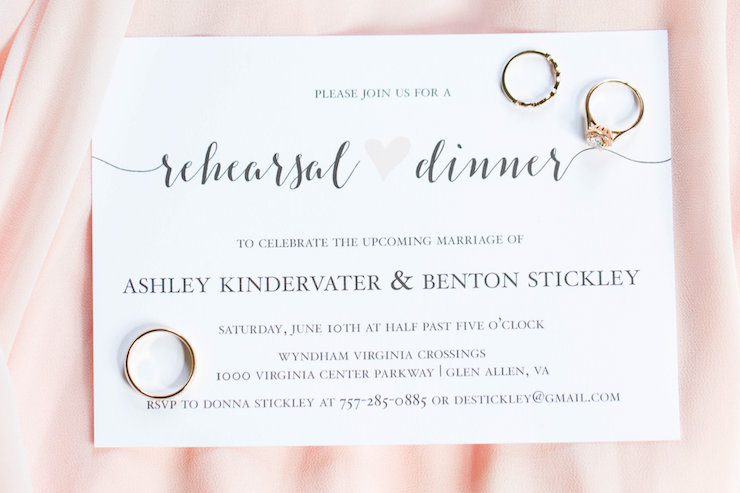 Basic Invite has been creating impeccable invitation cards since 2006. They create wedding invitations, graduation invitations, birthday invitations, baby shower invitations , formal bridal shower invitations, engagement dinner invitations, so basically they have invitations for each and every event. They have also recently rolled out a new collection, adding rose gold to the foil line. I love the gold detailing in invitations as I believe it gives a classy vibe and an elegant first impression of the party. Well, the many features that make basicinvite.com standout are:
Unlimited Colors- Picky persons like me go to the tiniest details such as font, color and even placement of text. When it comes to choosing the right invitation card the color scheme plays a vital role and playing with colors is not an option provided by online and offline printers. On the contrary, Basic Invite is one of the few websites that allows customers almost unlimited color options with instant previews online. Once you select a design you can change the color of each element on the card to over 180 different color options. So, you can make sure the card is exactly how you want it – down to the tiniest detail. This is what sets them apart from almost any other online stationery company.
 
Custom Samples– If you have ever got an invitation printed you would know there is ample difference between digital and actual invitation. What looks great on screen might not come not meet the expectation on paper. So, it is utterly essential to see the paper sample before placing an order. And, you would be glad to know that Basic Invite is one of the few websites that allows customers the ability to order a printed sample of their actual invitation so they can see exactly how it will print, as well as the paper quality before they ever have to place their final order. I feel this is one of their most unique feature and a decision-maker contributor.
 
Over 40 Different Colors of Envelopes– Now, if you will ask why choosing the right envelope is important the answer is simple- an envelope to the card is like a garnish to the food. It is for augmenting the visual impact of the invitation. Basic Invite is just as colorful with the envelopes as they are with the invitations. Customers can choose from over 40 different colors when it comes to envelopes so that they can make their invitation stand out even before it is opened. To simplify things, all of the envelopes are peel and seal so the invitations can be quickly and securely closed.
 
Over 800 Wedding Invitation Sets– The wedding invitation sets are even more amazing. Yes, you read that right- the wedding invitation is part of a set that has everything from saving the dates to wedding invitations and enclosure cards, wedding menus, wedding programs and even matching thank you cards.
 
Free Address Collection Service– They also provide free address collection service to request the addresses with just three simple steps. Share a link, collect addresses, and get free envelope printing.
 
Keepsake Guest Books- Perfectly personalised wedding guest books are the perfect addition to the modern wedding day stationery. These customisable guest books have a ring hidden inside which allows them to lay perfectly flat for a classy and convenient look. With sophisticated designed pages it's the perfect opportunity for your wedding guests to leave sweet words and well wishes.
 
Free Wedding Websites– Basic Invite provides fully customisable wedding websites, just the wedding invitations. These wedding websites are mobile friendly and super easy to use. You can instantly upload all of your wedding details along with images and a map with directions which is super convenient for your guests. Choose from 180 custom colors and even choose a design to match your wedding invitation suite!
So now that you know why I have been going gaga over Basic Invite, do try them for yummiest garnish… oh, I mean for the perfect first impression i.e party invitations.