What are Obagi Skin Care Products?
So have you been wondering since forever what blessing do the Obagi Skin care Products endow on your skin? Wonder no more… Here's your answer.
Founded by Dr. Zeine Obagi (Yes, the story behind the name!) in 1998, Obagi is a company that produces skin care products that are not only cosmetically approved in nature but also a dermatological miracle. Yes, you have to have these names prescribed by your dermatologist.
The skin is the largest organ of your body and the most visible too. It is perhaps synonymous with being the symbol of beauty. Obagi skin care products help retain your beauty from within and repair the skin you've lost all hopes over. It rejuvenates your skin and reverses harsh damage caused by exposure to the sun and also the excessive pigmentation you may have experienced during your pregnancy or due to acne etc. It helps you attain a youthful radiance to your skin.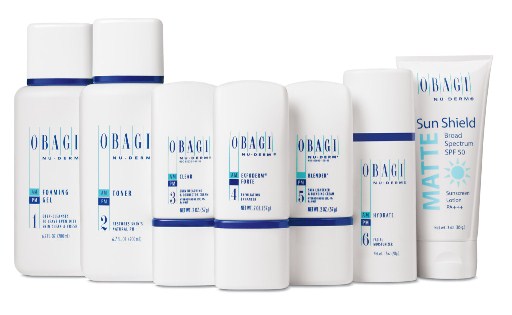 Initially you may experience redness or peeling of the skin when using some products by the Obagi Skin line. Do not be put off by it since it is only a method of renewing your skin – to peel the upper damaged layer and unleash the smoother skin beneath.
The Obagi products also help a great extent with aging issues. It helps repair the sun burns and black spots and also reduce the wrinkles alongside the old skin layer hence working as an anti aging product.
Each product in the Obagi Skin Care line has its own formulation designed specifically for a particular type of action it performs on your skin. The main aims of their products are as follows
1. Prepare : This range of products prepares your skin to undergo the Obagi correcting treatment without reacting harshly to it.
2. Correct: This is the group of products that helps to repair and correct your skin.
3. Protect: The group of products targeted at protecting your skin post the treatment from further damage caused by exposure to the sun, dust etc. Your skin gets prone to higher sun damage post treatment and it is thus a very important step to protect. The products are enriched with vitamin C that helps protect your skin due to being an anti oxidant.
4. Control: This is again more important than you think. It helps control any extreme reaction your skin may show to the treatment initially.
Now the question is where do you get to lay your hand on these miraculous inventions? Well you may sorry to hear but you get them only on prescription, no over the counter dealing. Hence you must get your dermatologist to prescribe these for you and then but them from a physician or prescription counter.
You may want to check the prices online though to avoid being overcharged since you may find wonderful deals online. Who can resist a wonderful deal and have your skin thank you for it later?
You may also like reading these related topics
Obagi Clear-New Launch From Obagi Nu-Derm Skincare Line
The Obagi Nu-Derm System: What you must know of it !