Hi Everyone,
L'Oreal Paris color riche Swarovski lipsticks are part of L'Oreal's Cannes collection. Like all the special things, these lipsticks are launched in limited edition stock. I am glad that I got my hands on one of them as owning such a luxurious lipstick makes me smile. Every time I use this lippie I can't admire its royal packaging, before I reveal all the pros and cons in the first paragraph itself let me stop here and give you some reason to go through my detailed review.
My Take on 'L'Oreal Paris Color Riche Moist Matte Lipstick Arabian Night'
This limited edition lipstick comes in a luxurious multi-layer packaging. First layer is the cardboard case, second comes the velvet case and then there is the beautiful stone studded lipstick in rose gold case. I would say it truly stands up to its "Swarovski" nomenclature. The royal look case has color coding on it in order to ensure that you are picking up the right shade without actually opening the cap. The entire look indeed gives a star(y) feel.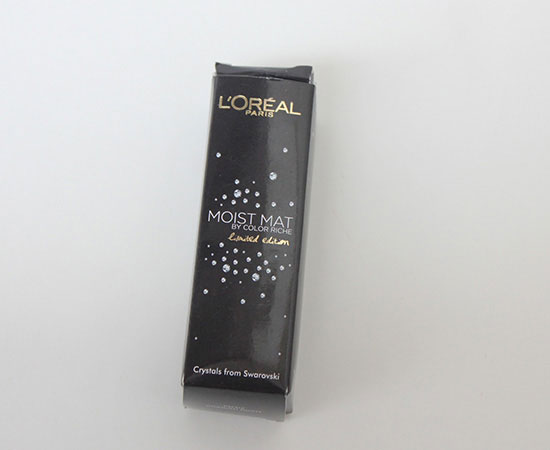 The first time I looked at this shade I was taken aback as it looked quite bold but after a closer brush with this lipstick I fell in love with it. 'Arabian night' is a deep wine shade with purple undertones. In dim light it looks on a black (ish) side but under broad day light its vibrancy is clearly reflected. In fact, this is the kind of shade that would suit all skin tones.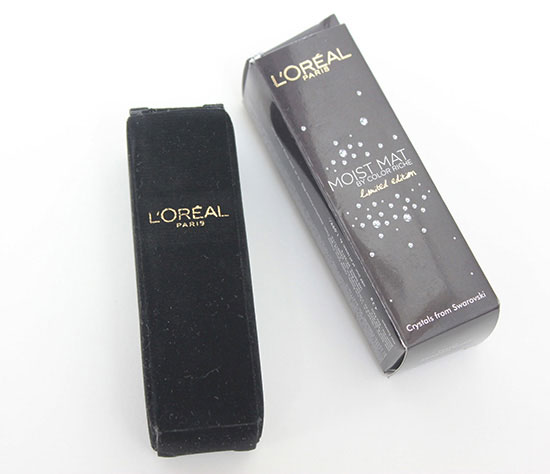 For texture, it is super soft and creamy. The lipstick glides on lips as butter on hot bread. But the final finish is not glossy as it sounds from texture's description rather its finish comes out beautifully matte. This dark wine shade gives you a bold look – sort of "I am a tough girl". It is not a daily wearable shade but it does serve well for those special occasions.
The pigmentation is quite intense so can easily cover uneven skin tone of pigmented lips. In just two swipes it gives an opaque coverage.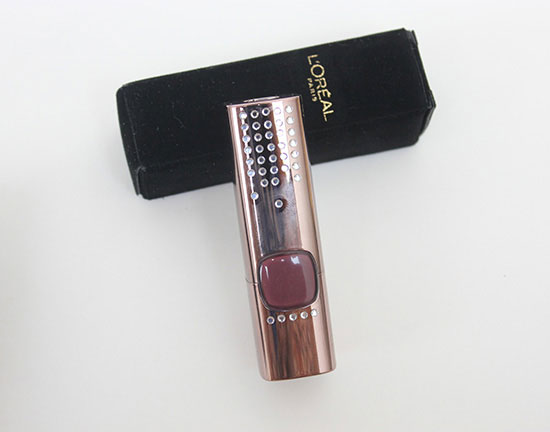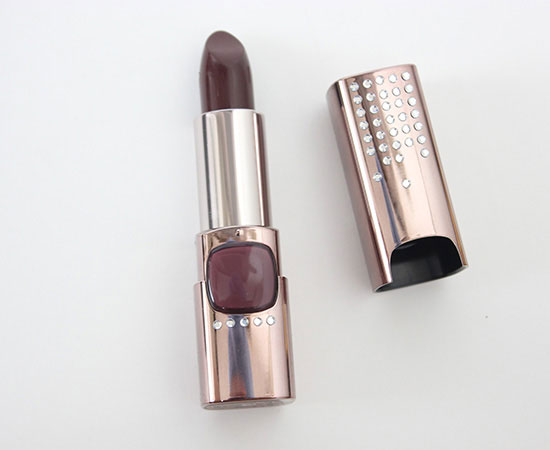 For longevity, it stays almost intact for all day long without smudging or bleeding. Usually, I prefer to line my lips before filling in the lipstick but with this one I seldom do that as this lipstick is well behaved and stays inside the boundary.The only touch-up require is after full meal that means it can bear the intermittent snacking without actually giving a faded look. Another good thing is it does not require a lip balm underneath as it does have the potential to keep the lips moisturized and painted at the same time. I have applied this lipstick in this matte makeup look.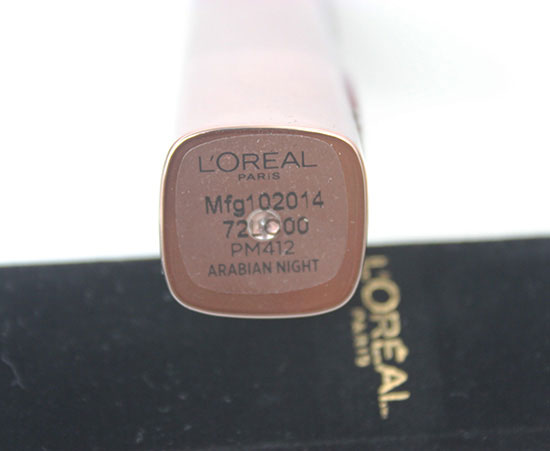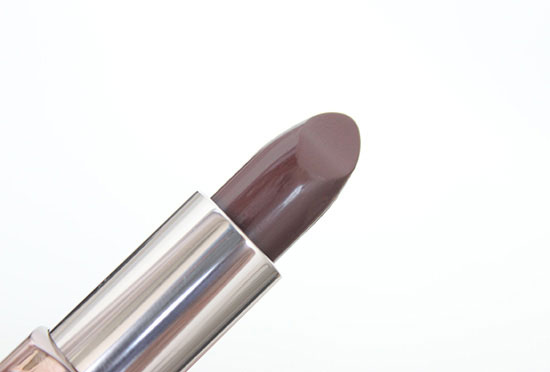 What I like about 'L'Oreal Paris Color Riche Moist Matte Lipstick Arabian Night'
– It comes in a beautiful luxurious packaging.
– Bold shade that suits all skin tones.
– Excellent pigmentation.
– It does not bleed or settle in fine lines.
– It stays on all day long but requires couple of touchups after meals.
– It keeps the lips moisturized.
What I do not like about 'L'Oreal Paris Color Riche Moist Matte Lipstick Arabian Night'
– It is not a daily wearable shade, though not a con as such.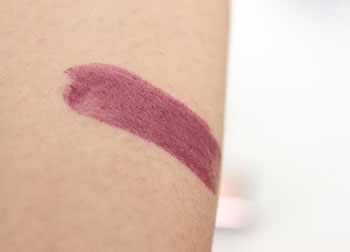 Price of 'L'Oreal Paris Color Riche Moist Matte Lipstick Arabian Night': INR 1099
BABE Rating: 4.8/5
Final Word: L'Oreal Paris Color Riche Swarovski Moist Matte Lipstick is indeed a star(y) product as it has those glittering stones embedded on it, in addition to the multi-layer packaging. Arabian night shade suits all skin tones giving an oomph factor and bold look to one's personality. Though it is not a daily wearable shade yet 'Arabian night' is a 'must have' shade for that head-turning look.
You may also like reading these related topics
L'Oreal Color Riche Extraordinaire Lip color Coral Encore Review Swatches
L'Oreal Colour Riche Lipcolour Taffeta 861 Lipstick review
Oriflame The ONE Matte Lipstick Red Seduction Review Swatch
First Glimpse: Oriflame The One Matte Lipsticks, h2O+ Marine Toner, h2O+ Sea Mineral Scrub
Oriflame The ONE Matte Lipstick Pink Raspberry Review Swatch
Oriflame The ONE Matte Lipstick Wild Rose Review Swatches
Oriflame The One Matte Lipstick Molten Mauve Review Swatch
First Glimpse: Oriflame The ONE Longwear colour unlimited lipstick Swatches – All
Oriflame The ONE Color Unlimited Lipstick Violet Extreme Review
Oriflame The ONE Colour Unlimited Lipstick Mocha Intensity Review Swatch
Oriflame The One Color Unlimited Lipstick Endless Red Perfect For Office Goers
Oriflame The ONE Color Unlimited Lipstick Absolute Blush Review Swatch
Oriflame The One Colour Unlimited Lipsticks Review Fuchsia Excess, Pink Unlimited
Covergirl Lip Perfection Lip color Entwined lipstick review
Faces Go Chic Lipstick Rock Solid Shade Review Swatch
Revlon colorstay overtime Neverending Nude lip color review
Revlon Colorburst Lipstick – 030 Fuchsia Review
Revlon Colorburst Lipstick (Rosy Nude – 065) review
Revlon Plump Sexxxy Lipcolor Rose Passion Review
Revlon super lustrous lipstick creme mulled wine review